Today we will install a full size radiator in my Civic, I recently swapped a B18C from an Integra GS-R into the vehicle and the stock half size radiator just wasn't cutting it. So the awesome folks over at Koyo (Scott to be exact, this guy is
the man)
hooked me up with one of their 36mm V-core racing radiators. However, we decided on not a regular half size Civic radiator but their Scion TC application (V2776). This is a full size radiator that could easily fit in the engine bay of the Civic, however the tricky part is that I was adamant on keeping my AC. Here is how it went.
If you have been reading this blog at all, you may have seen that i recently made my radiator support bolt-on after having the original one destroyed by a steel beam on the freeway. So i unbolted it and off it came.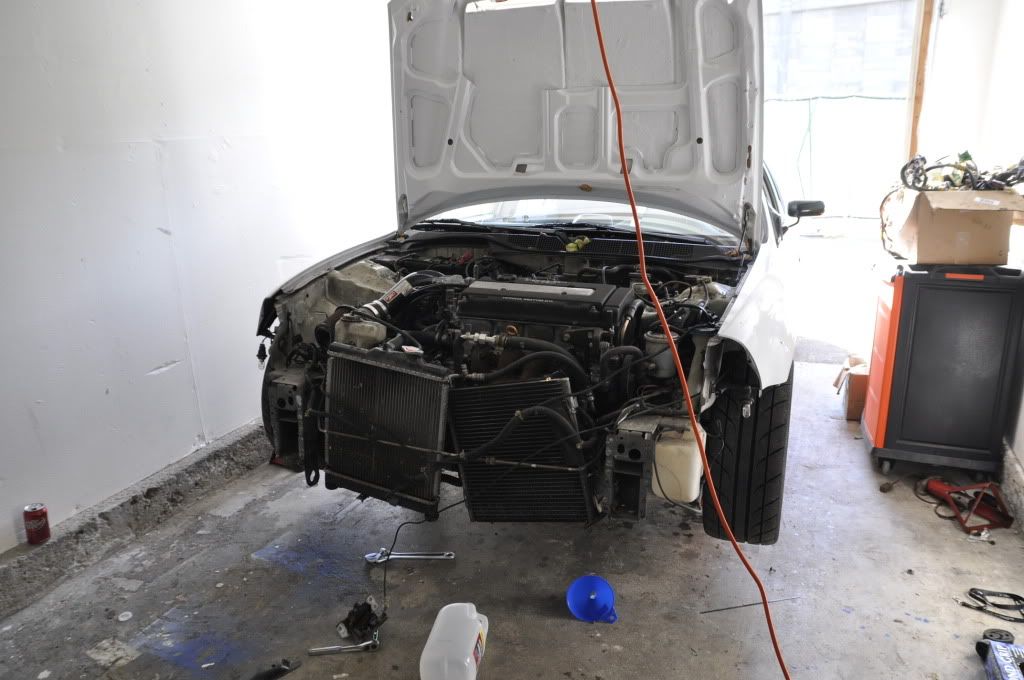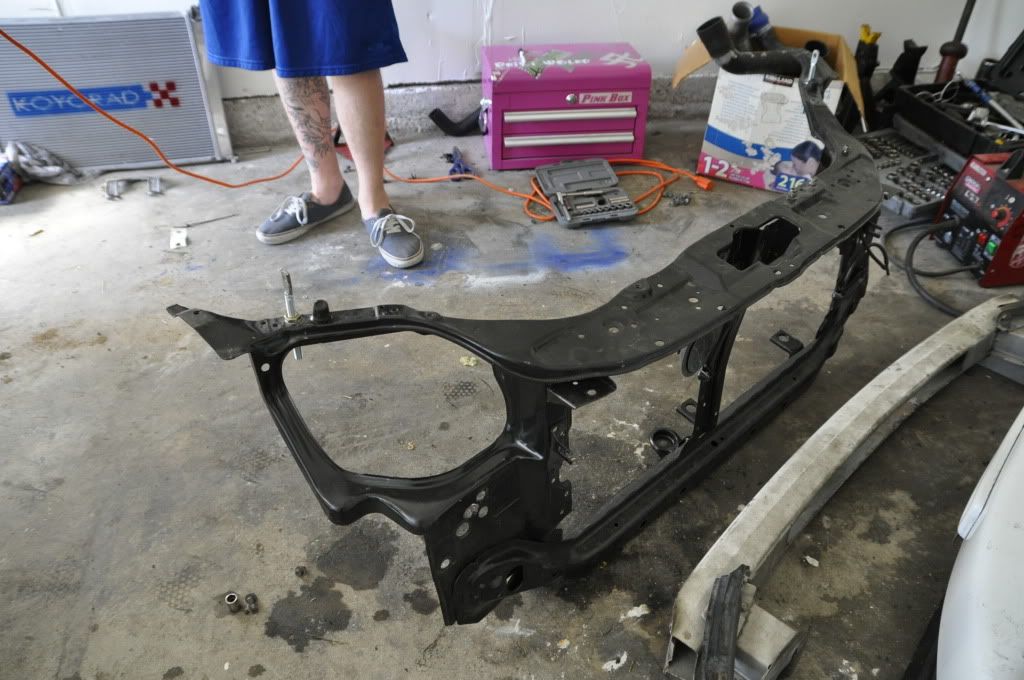 First we removed the stock radiator and AC condenser mounts by using a spot weld remover.
Then I trimmed the rad. support to accommodate for the filler neck.
Safety first! I like wearing gas station sun glasses when i grind/cut/destroy stuff.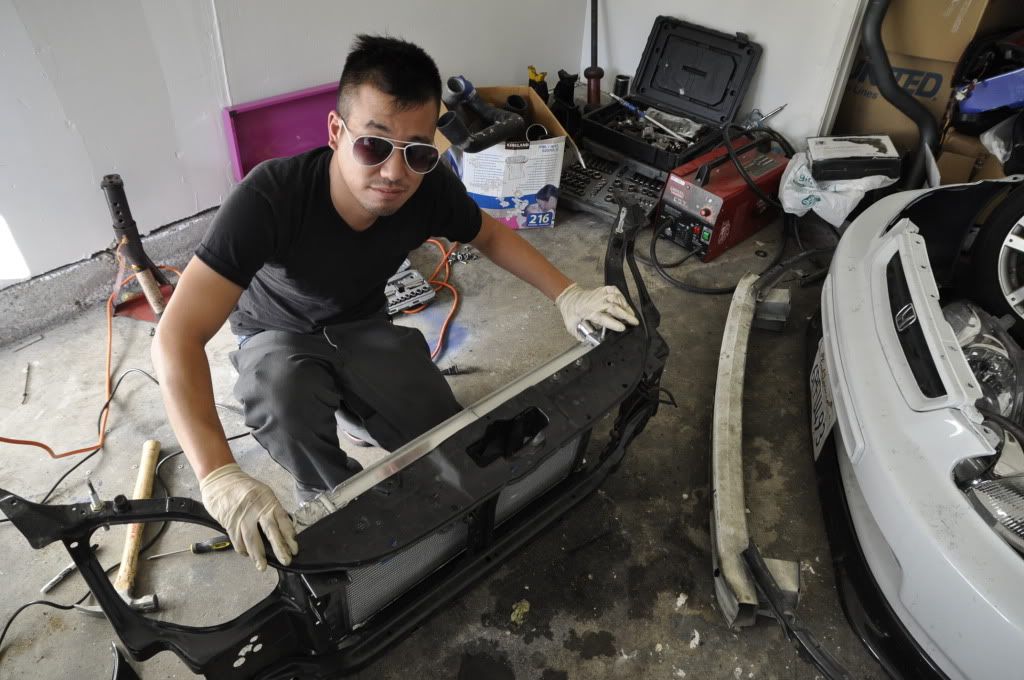 fitment looks pretty spot on.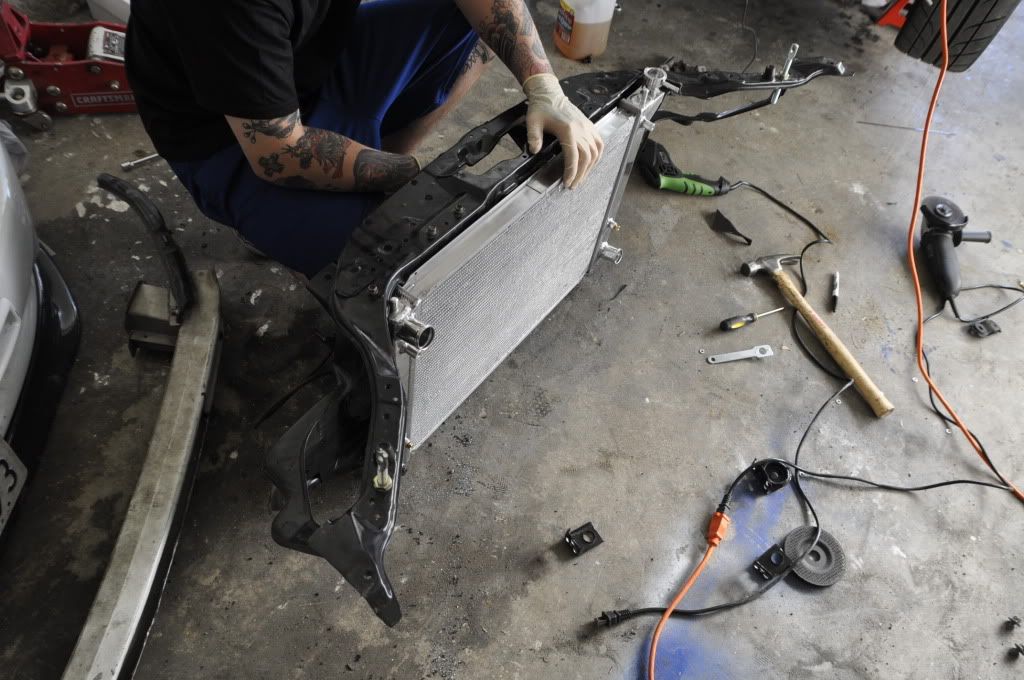 This radiator is quality!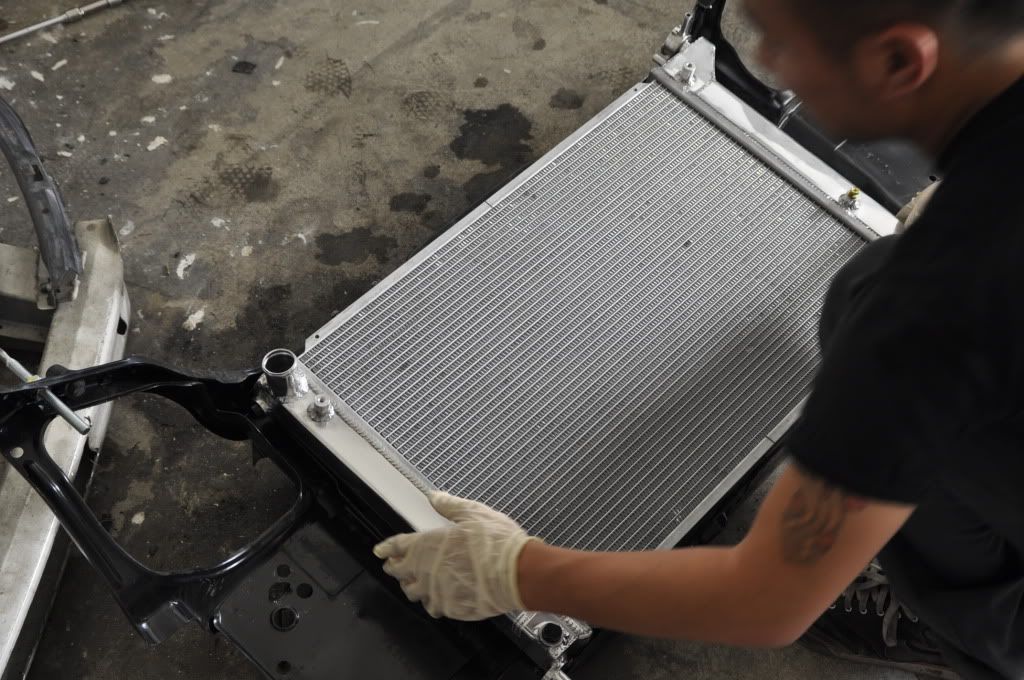 I went ahead and removed the stock radiator - into the trash it goes.
After welding new mounts for the bottom we test fitted the radiator support on the car.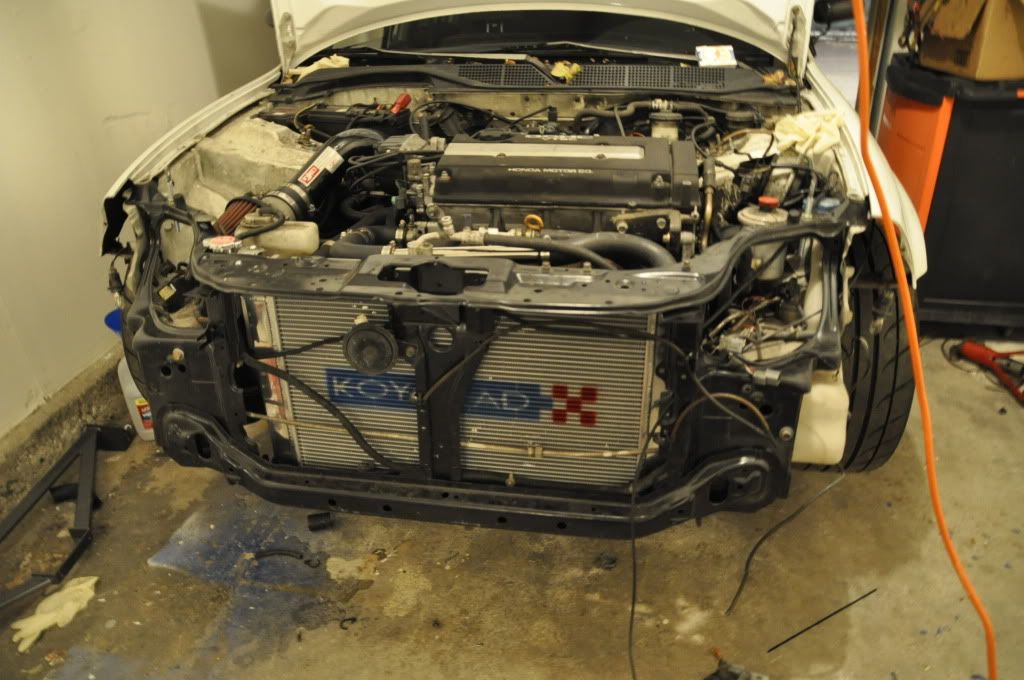 Looks pretty good so then we mounted the AC condenser behind the radiator along with a 12" electric fan.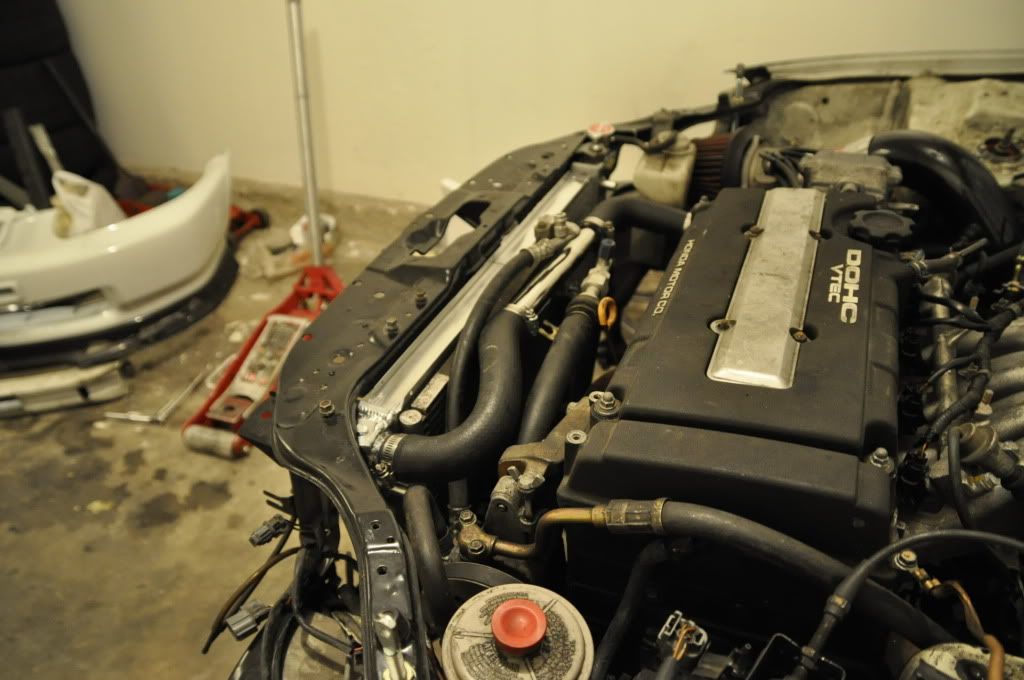 I rigged up the radiator hose crossover using 90 degree bends, the stock hose and some brass tubes, I think I'll get it made in aluminum soon though.
And there you have it, full size radiator in a Civic. Big thanks to Koyo of course and my roommate Allan for helping!