Just some photos Ron took of us driving there.
Kenny driving Mark's Hako.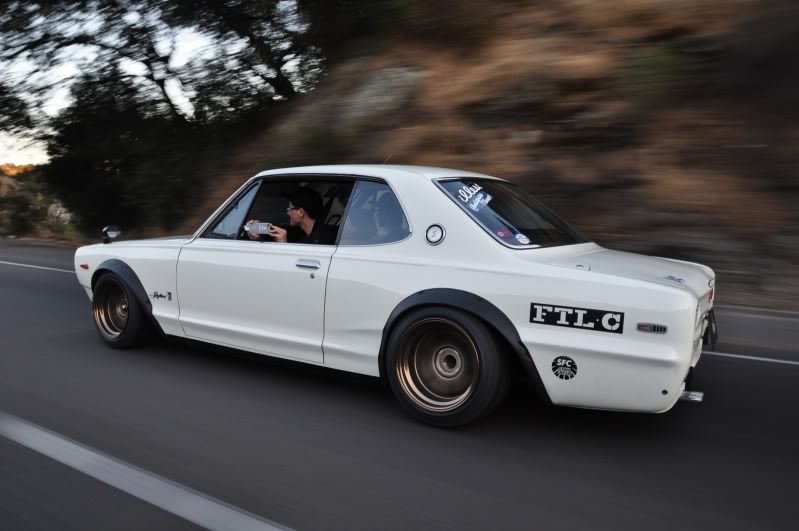 Some dude driving some junk around.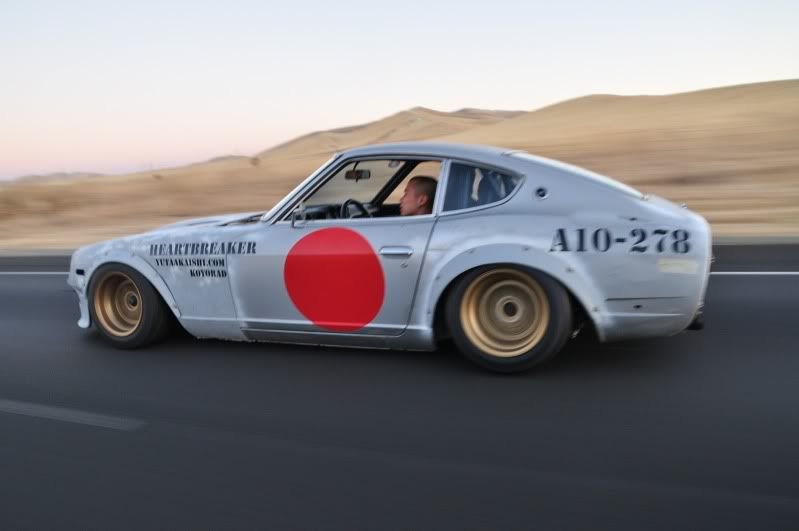 Filling up, haha this was coincidental but made for a cool photo.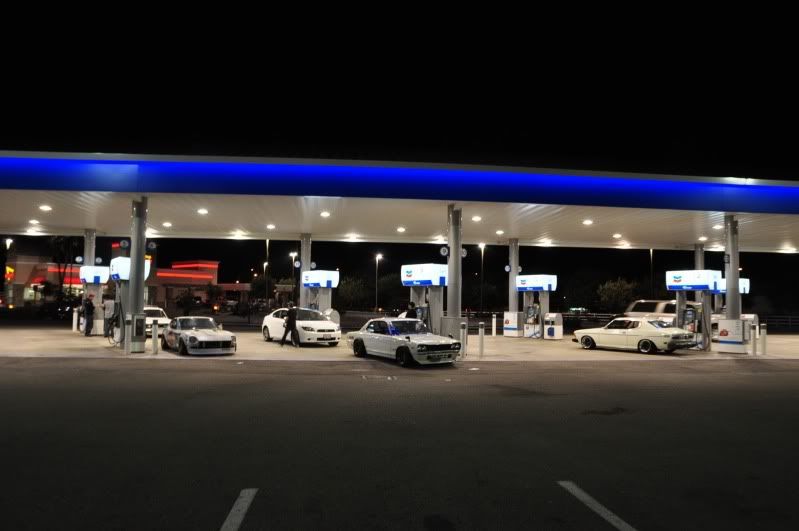 Finally checked into a hotel. Everybody is drinking and celebrating Justin's birthday!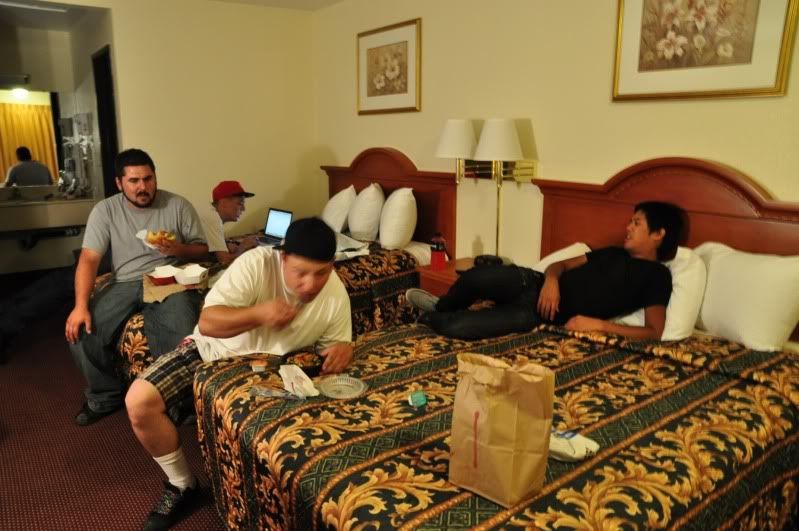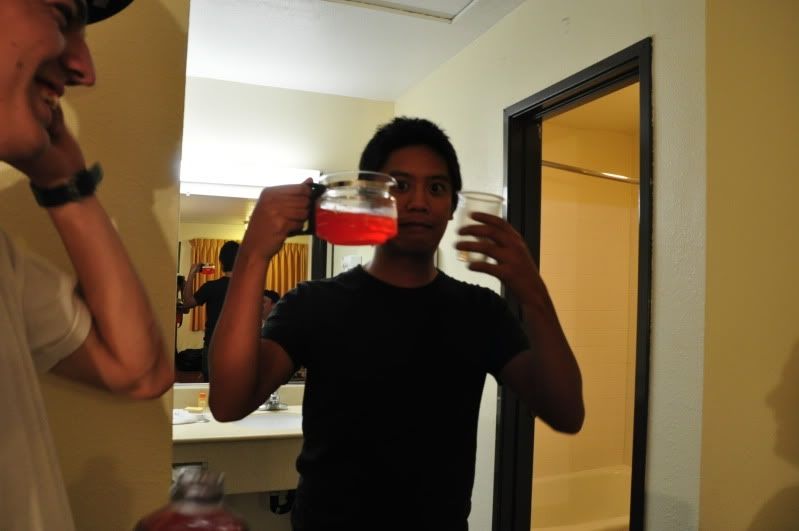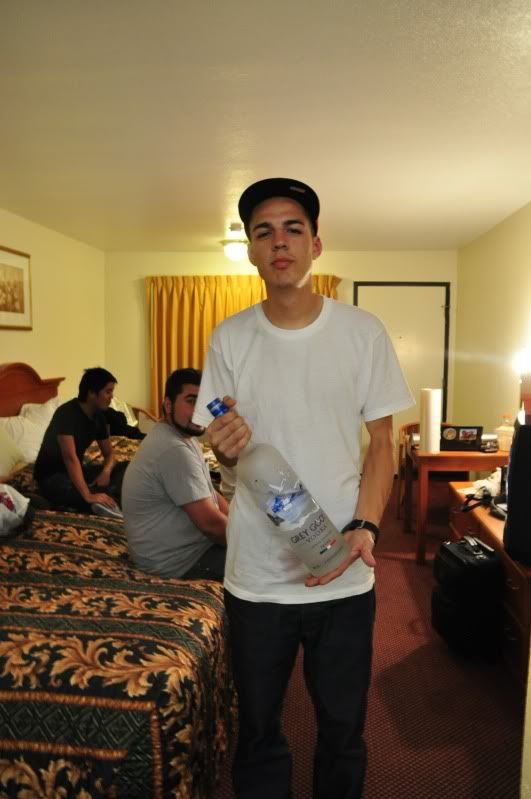 I am eating salad, blogging and weeding vinyl.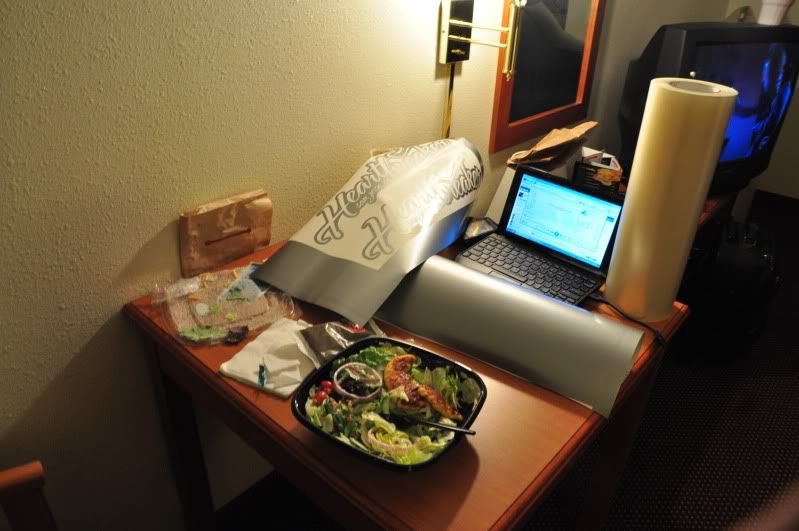 lol, JK i'm drinking a little too.