Ronald, Justin, Gracie and myself decided to check out WekFest in San Francisco today, although none of our cars were showing. We left at around noon, grabbed lunch and were on our way - It's about a 45minute drive to San Francisco, Ron passed the time by drinking a bunch of Vodka and taking photos of random stuff. We piled into my trusty little Civic: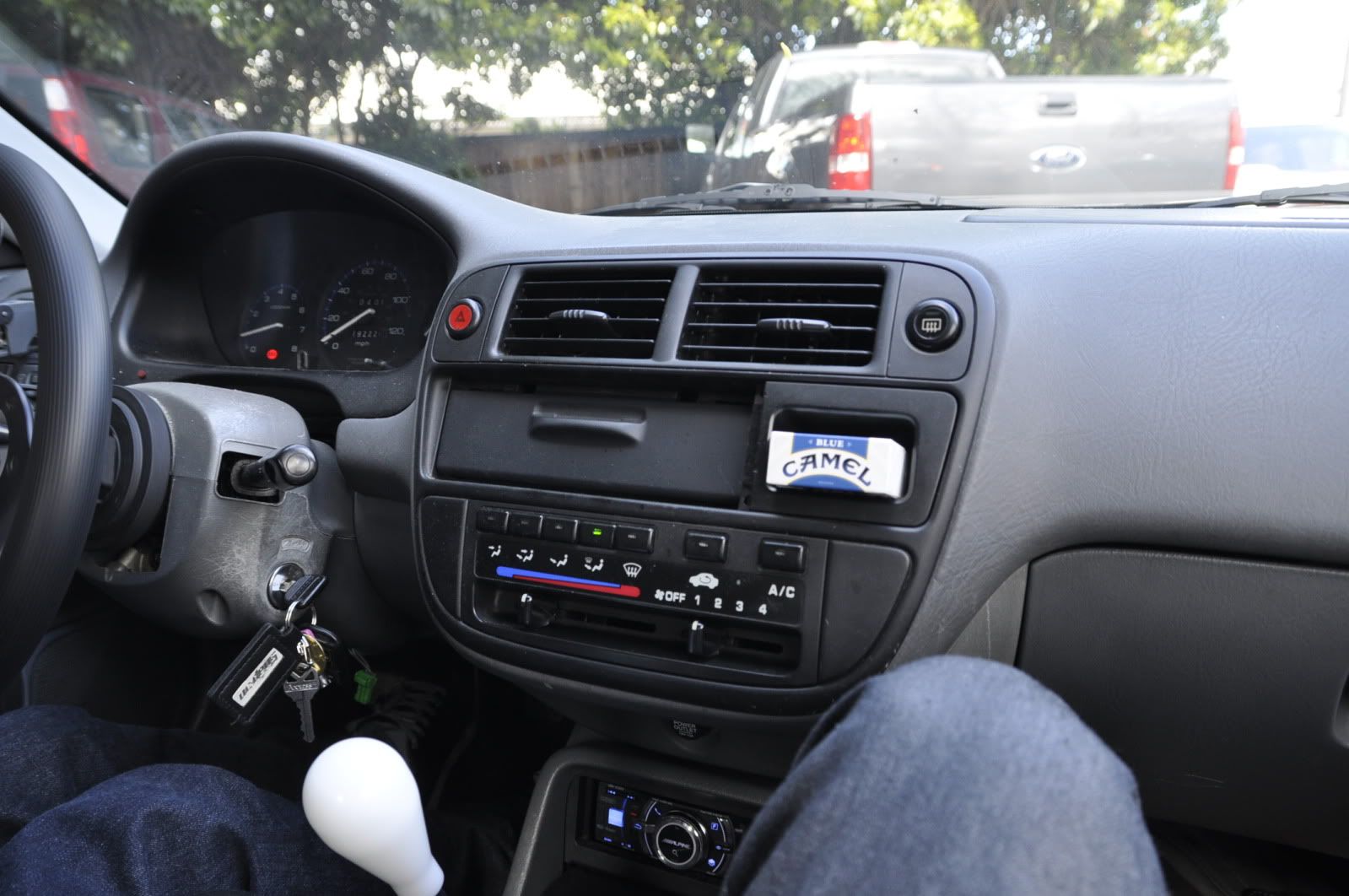 Justin opted to drive his own car:
Check out the Beiber on his quarter panel!: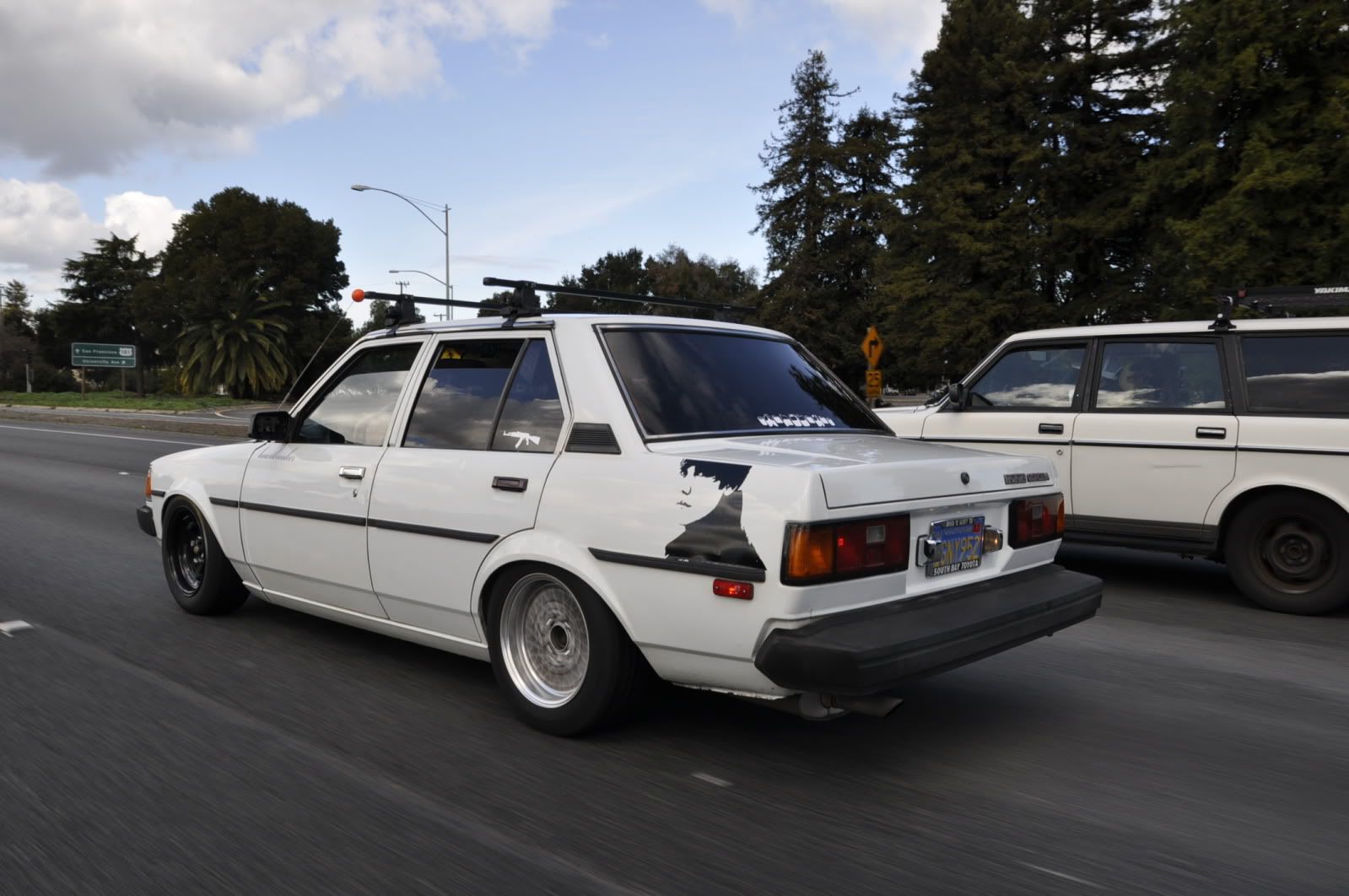 We got in line, here i am thinking "WTF" about the two hour long line: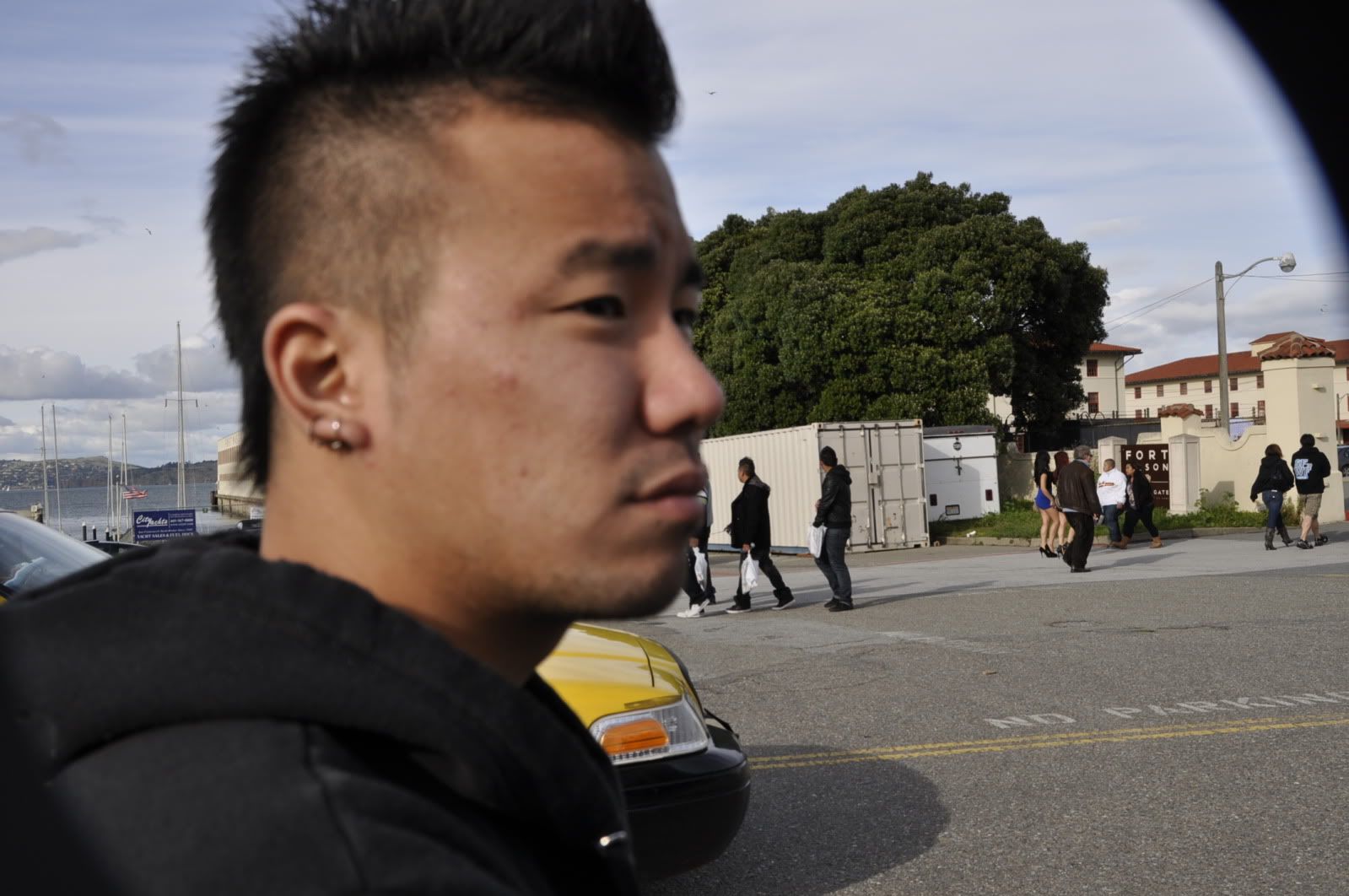 Luckily, Jameson from VRT was able to direct us to a security guard who knew "what's up" and before we knew it we were in the front of the line, and inside. It was CRAZY crowded.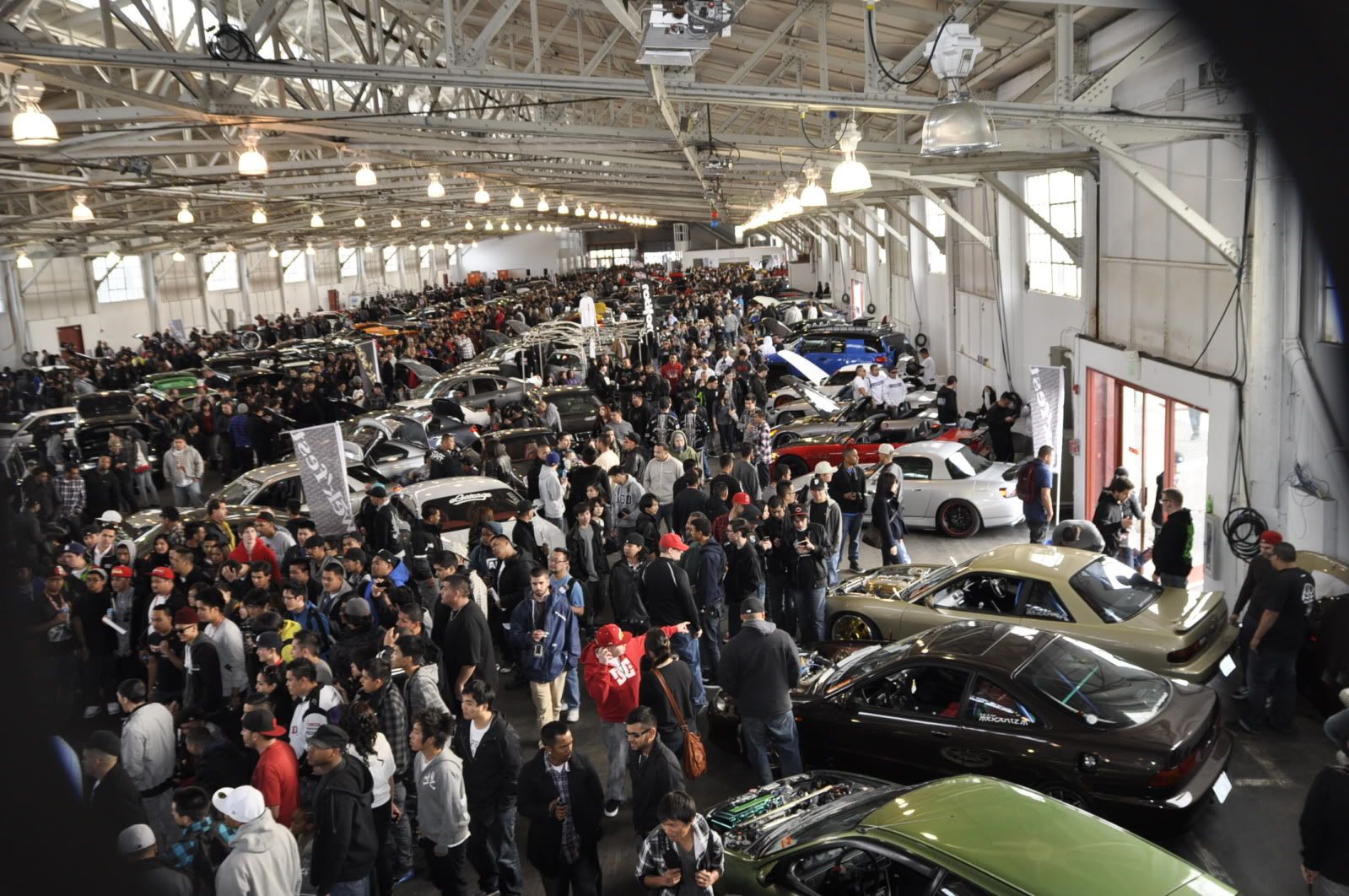 We just hung out with some people we knew who had come up from Socal and the such while we killed time until the halls cleared out.
This integra had a crazy clean engine bay.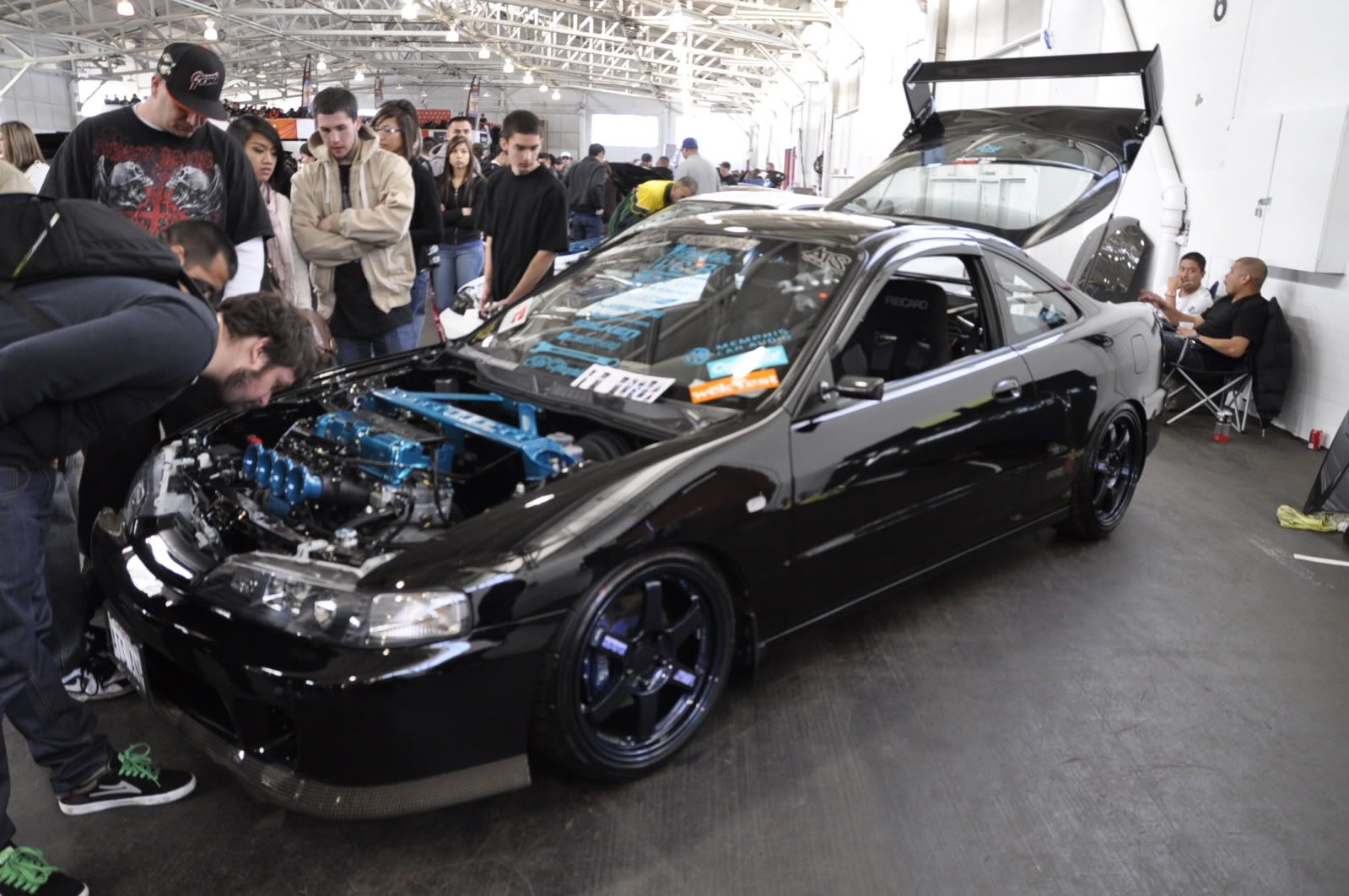 A very simple but appealing Z33, unfortunately it seems like it's on air, but to each his own.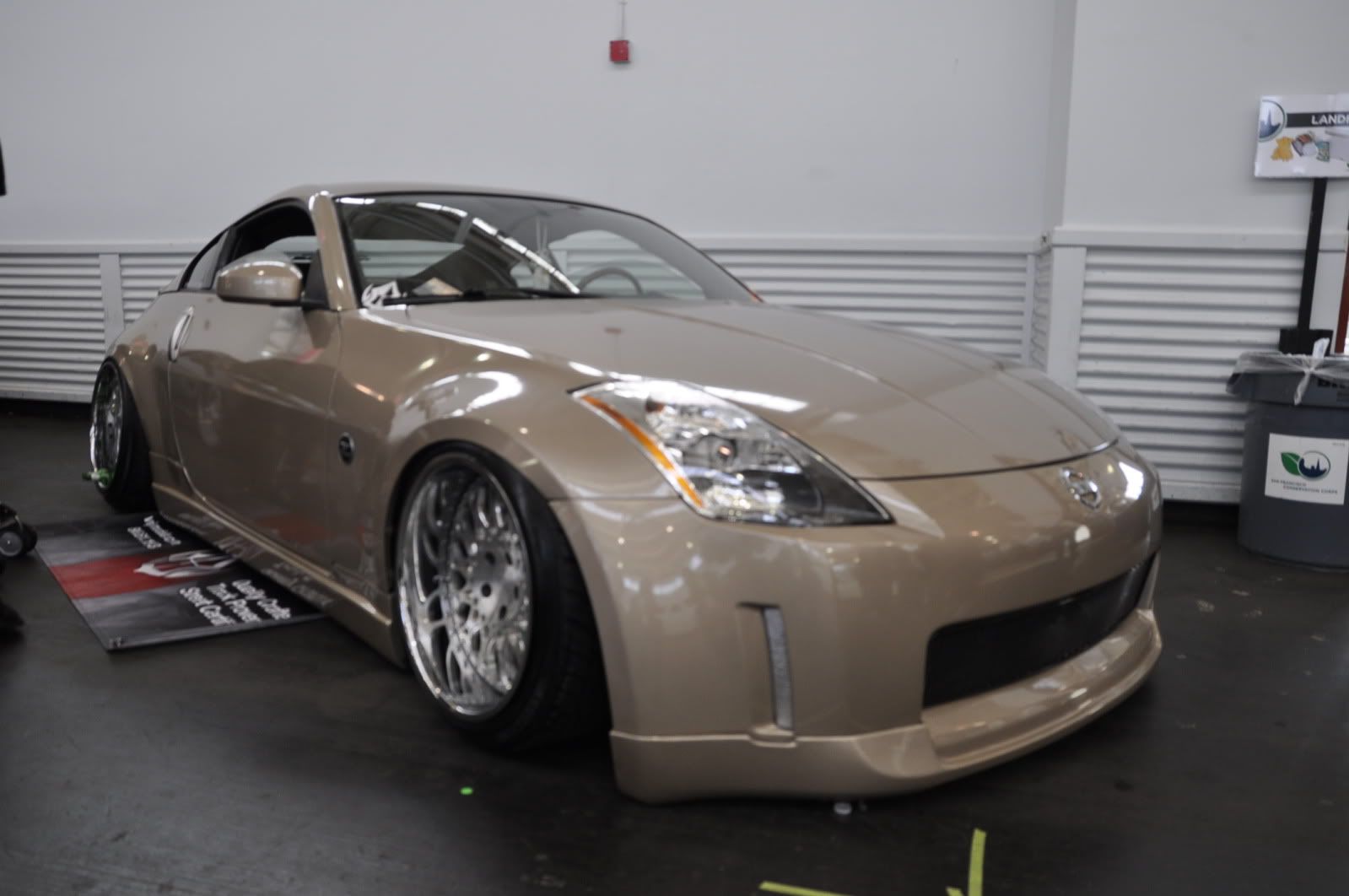 We ran into this dude (sorry, i forgot your name!) who has a fairlady Z tattoo, You're crazy dude!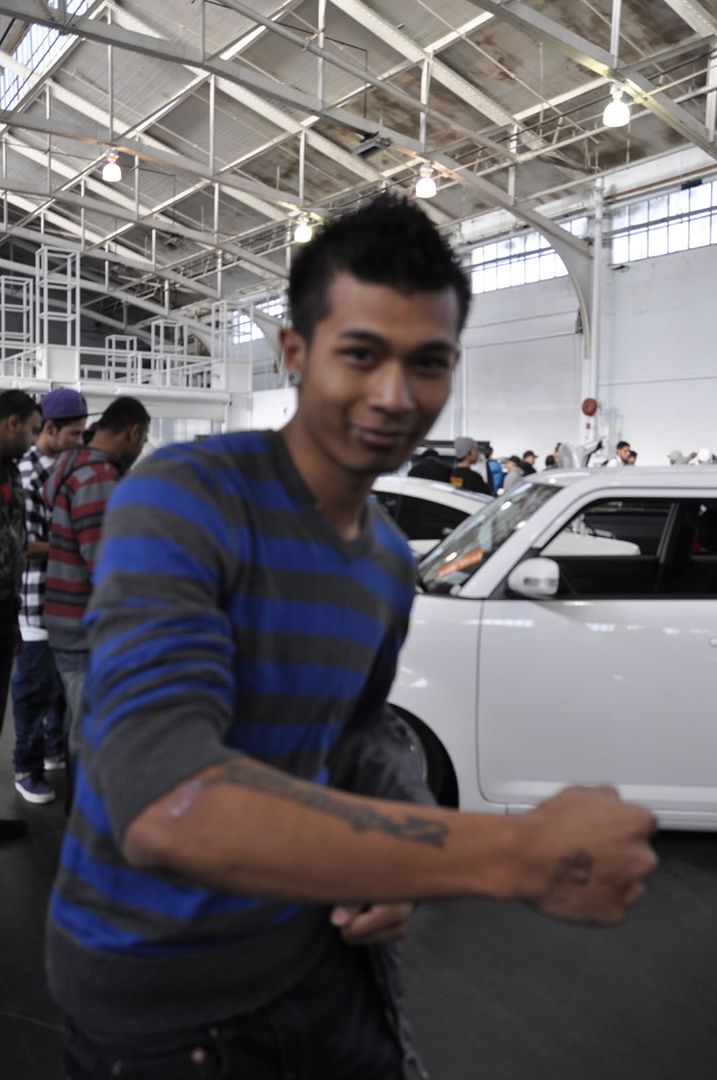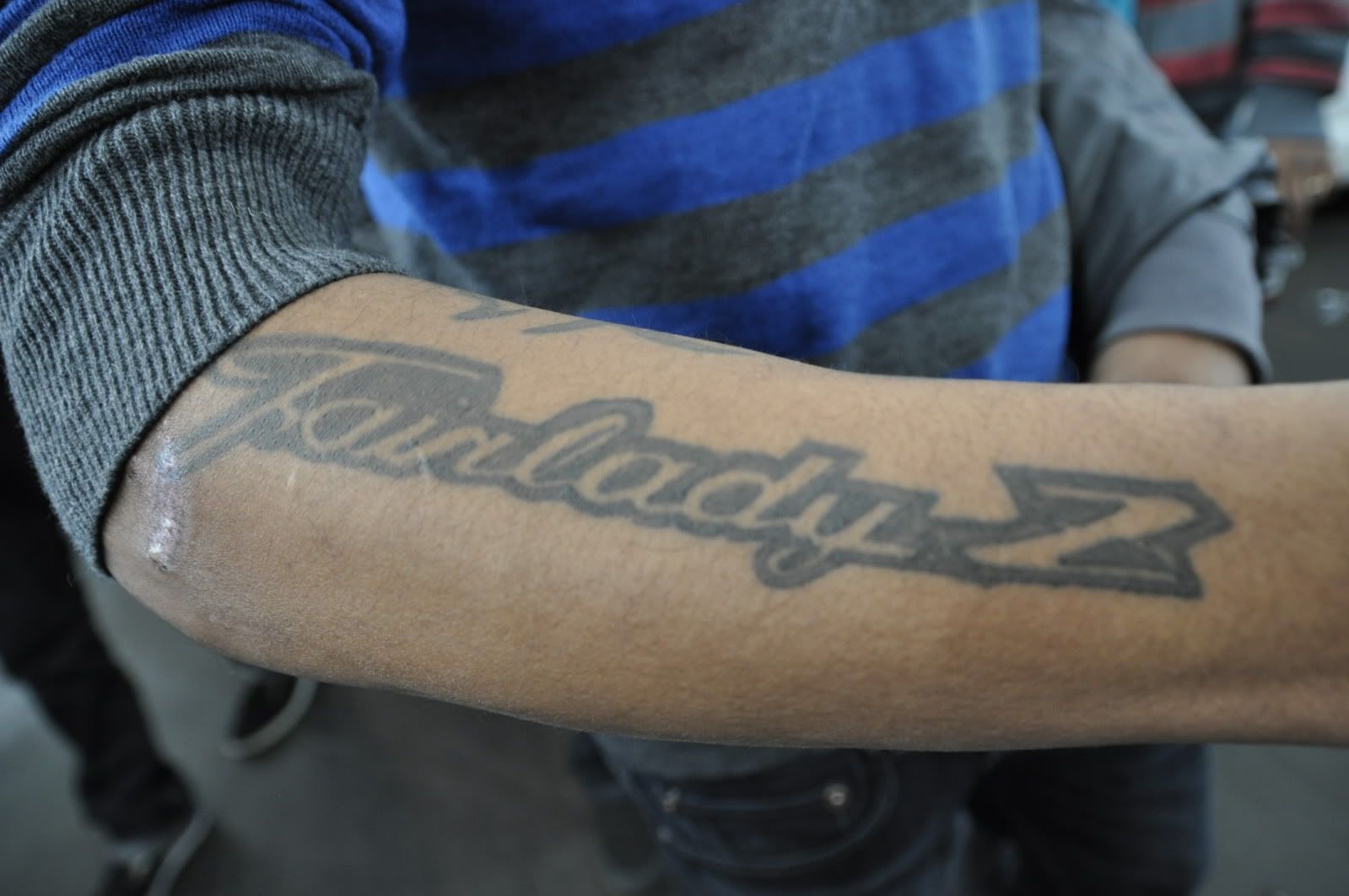 Went by the Fatlace booth to say hi: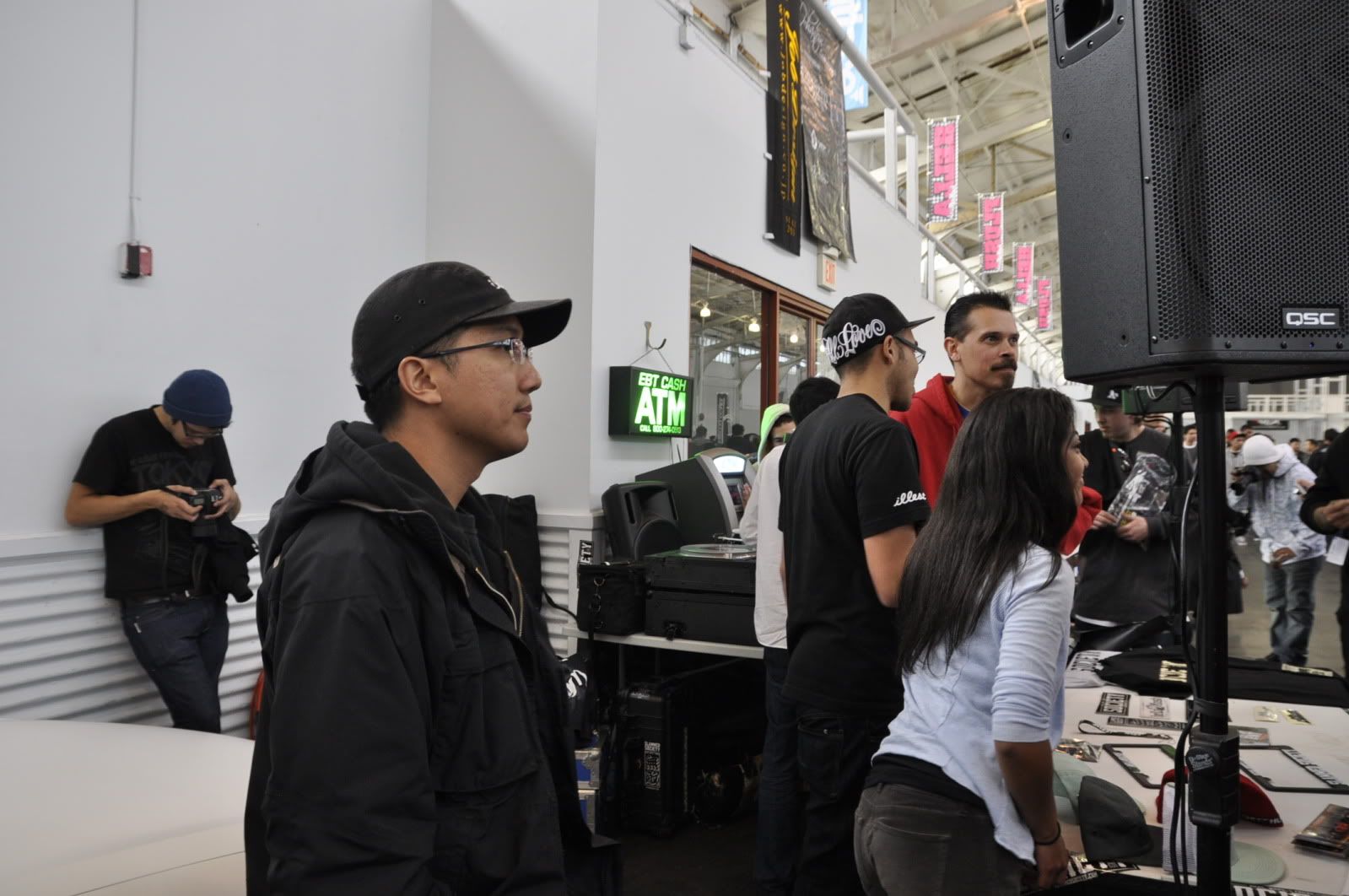 Their all white cars:
A drag CL, shit was NUTS.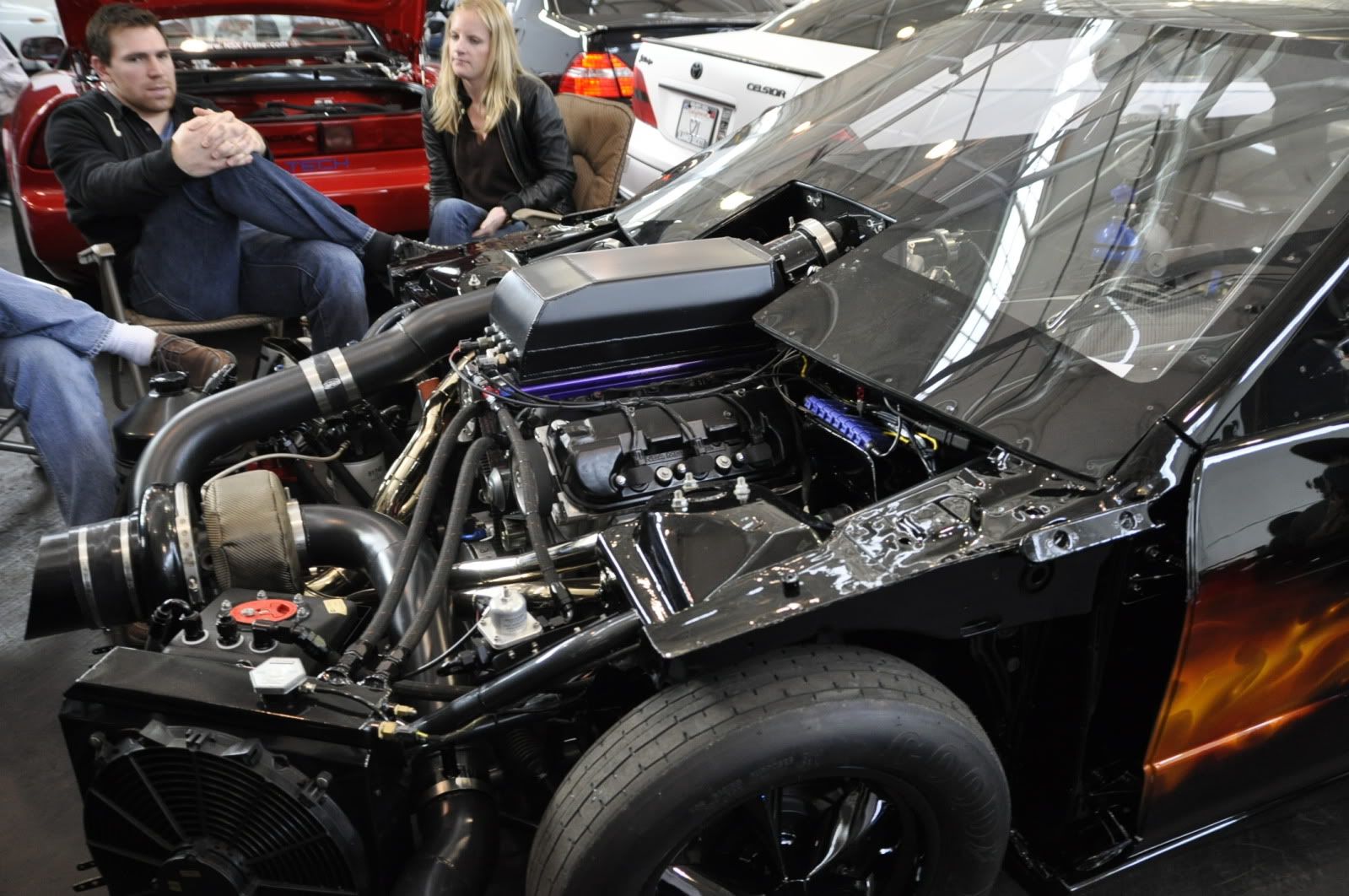 We saw this WRX that i thought was cool, but kinda confused...window netting but on Azenis? Is this a really uncomfortable street car?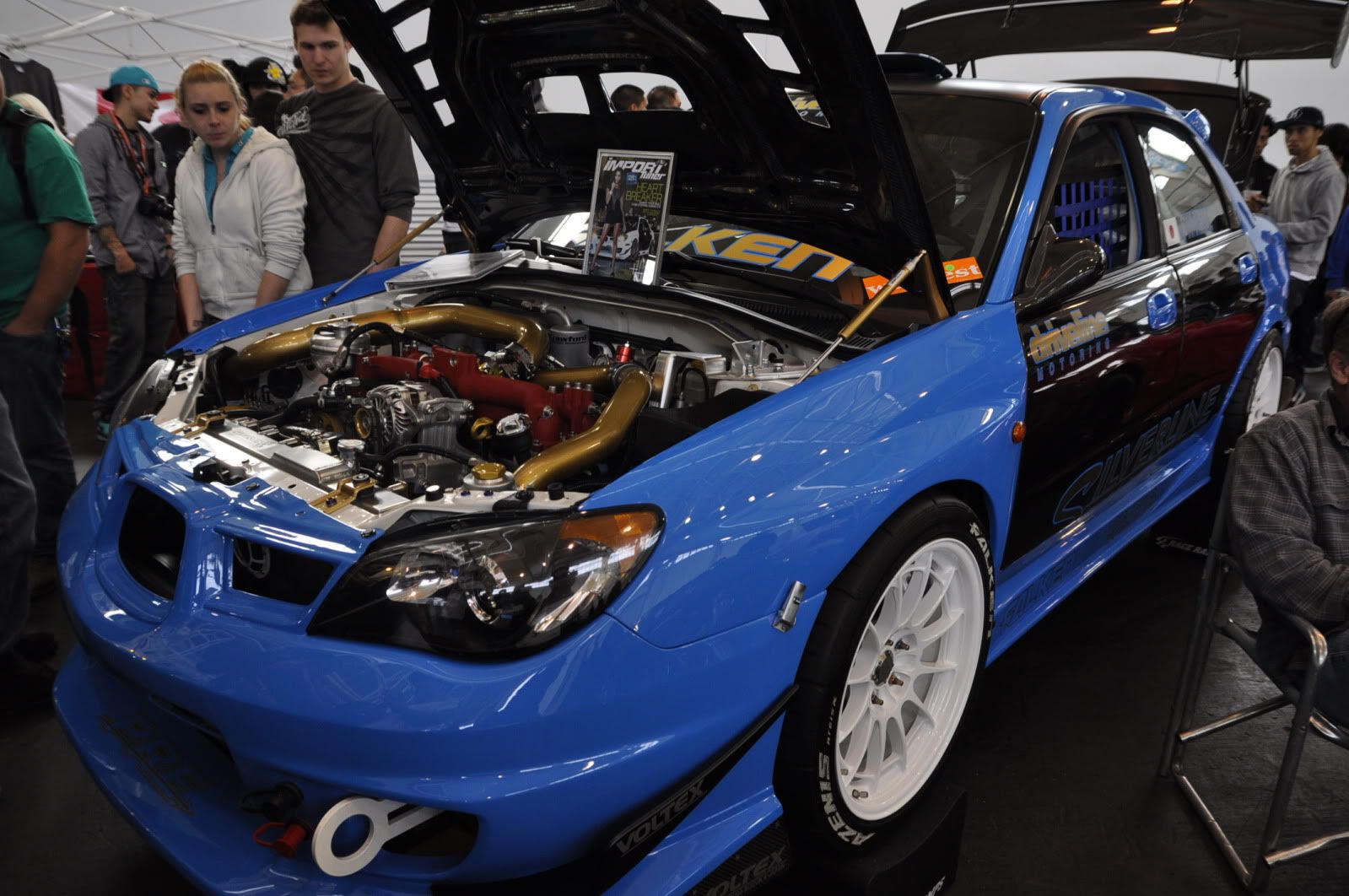 I lol'ed a little at this magazine: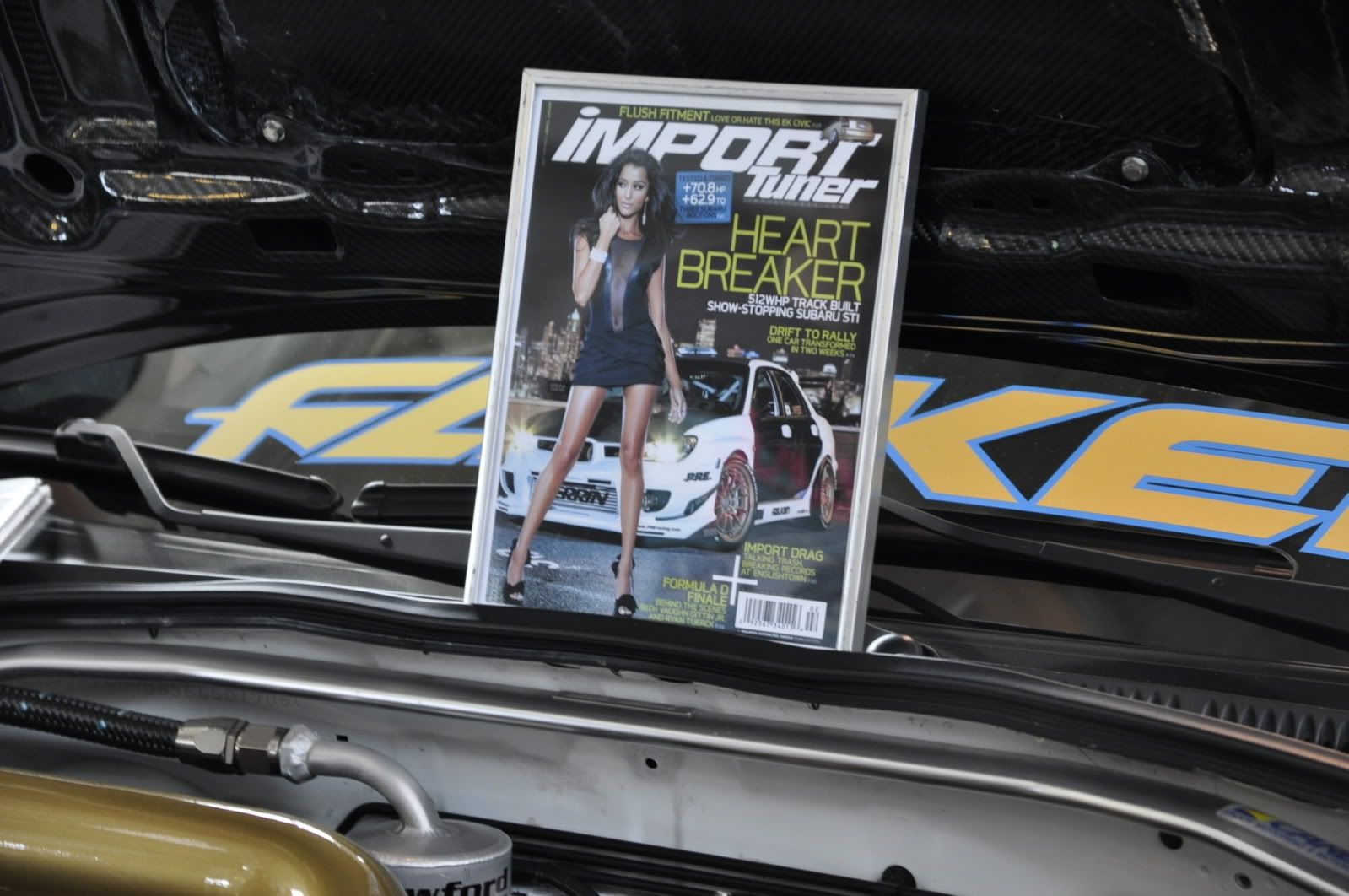 I've heard of shaving bays but hiding your radiator? You Honda guys are crazy!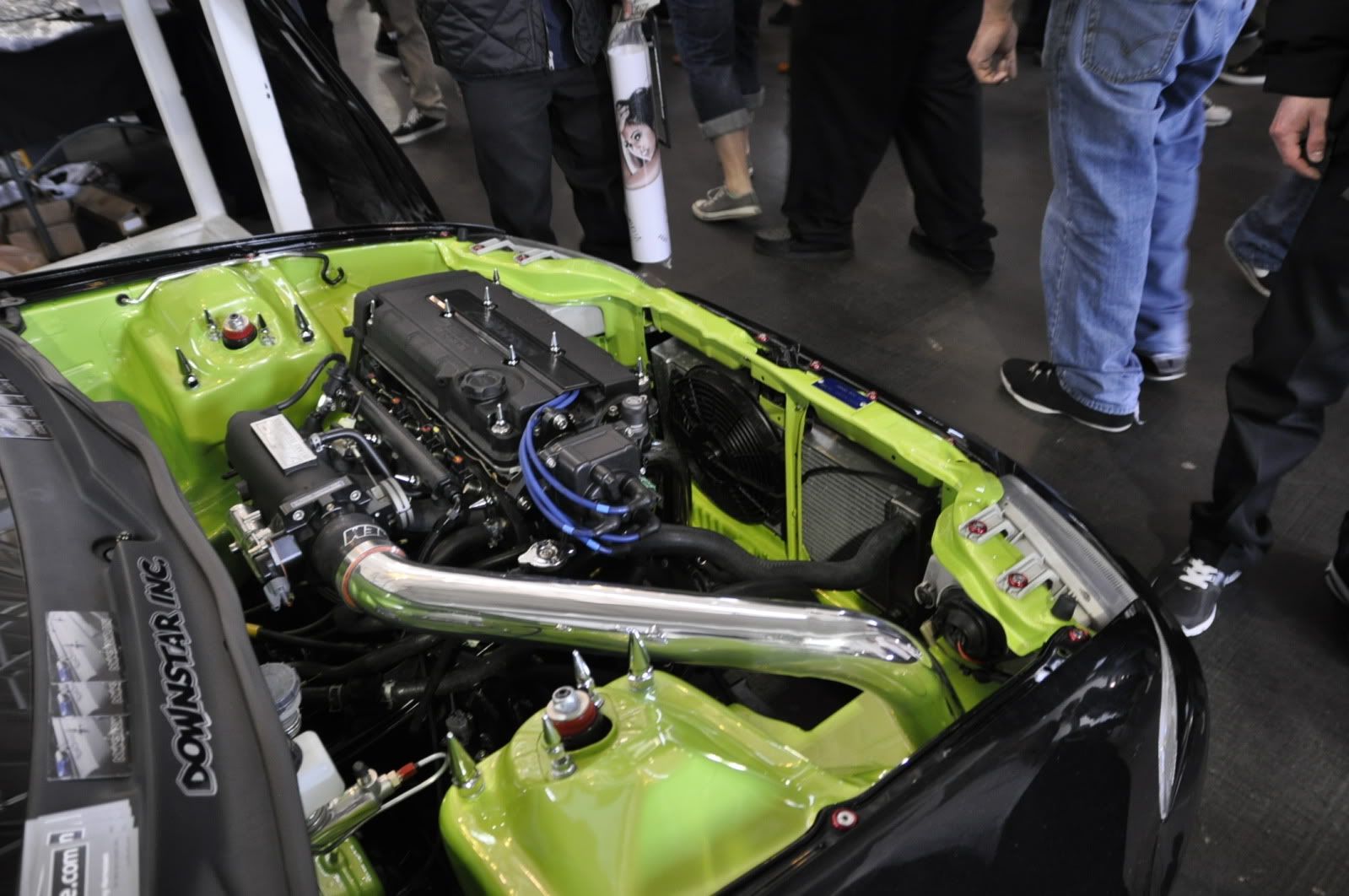 Another crazy Honda bay.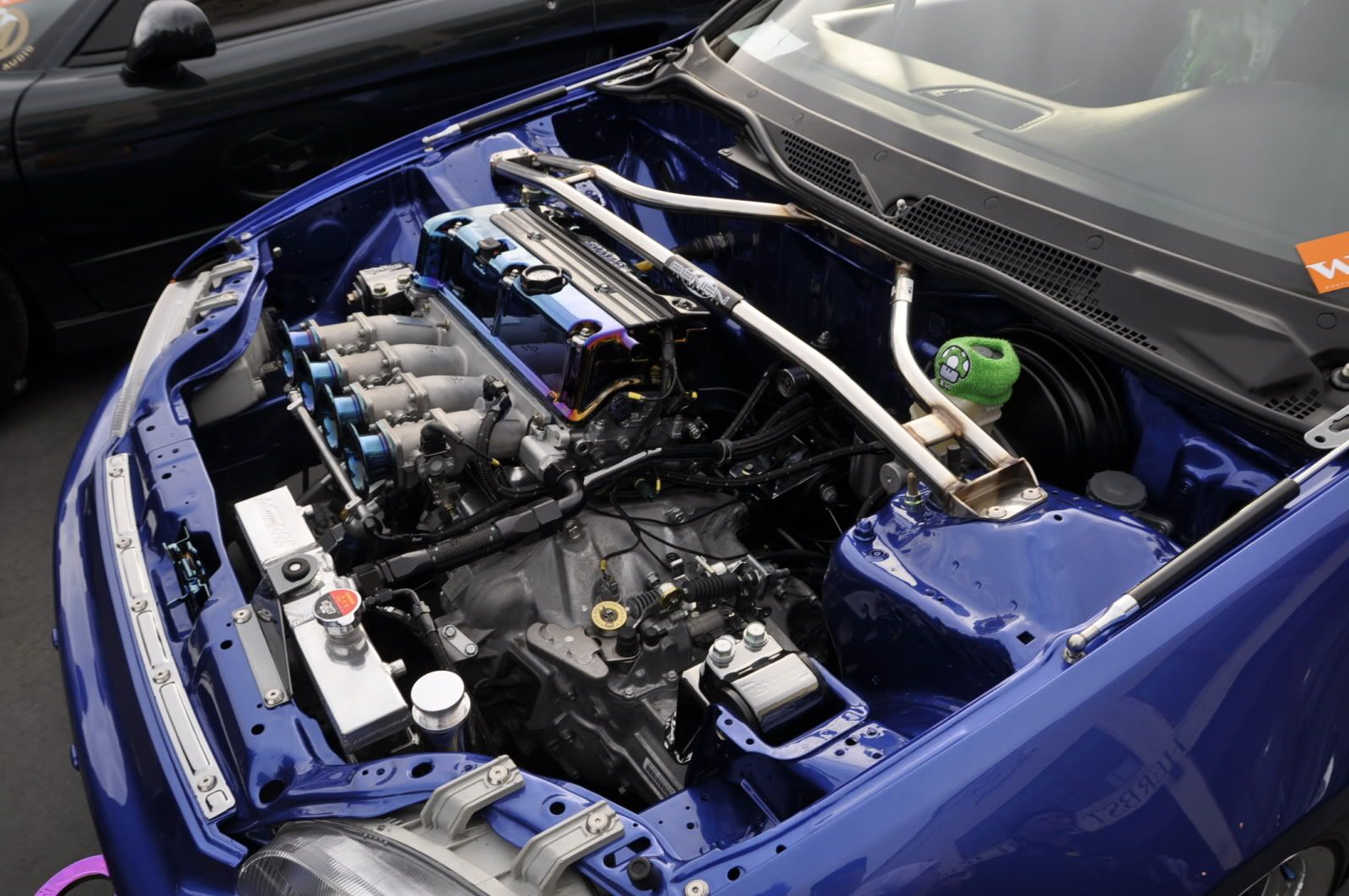 We hung out with Antonio for a minute. Here he is, looking all mad, along with Joe.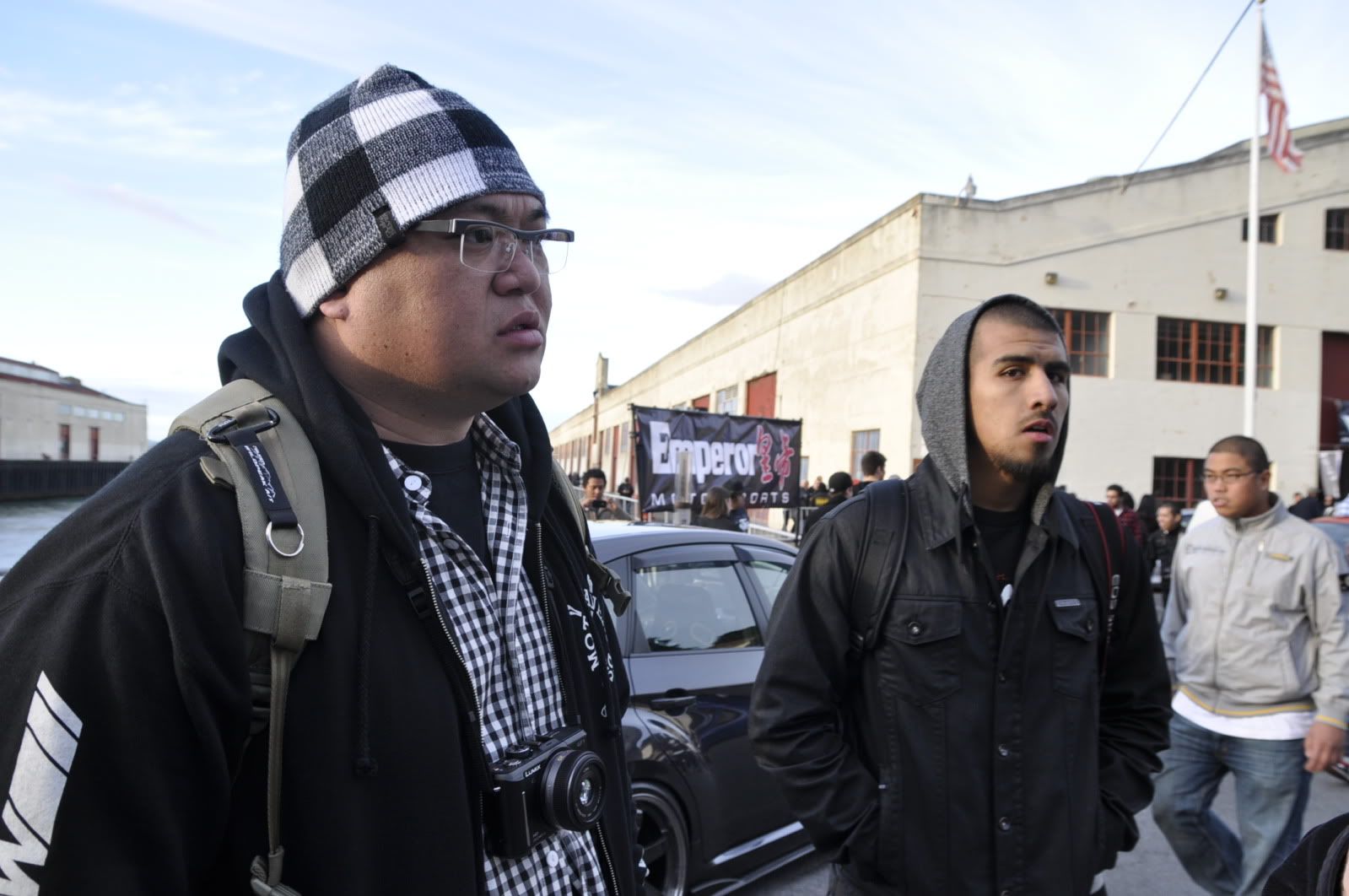 Gracie cheesing it.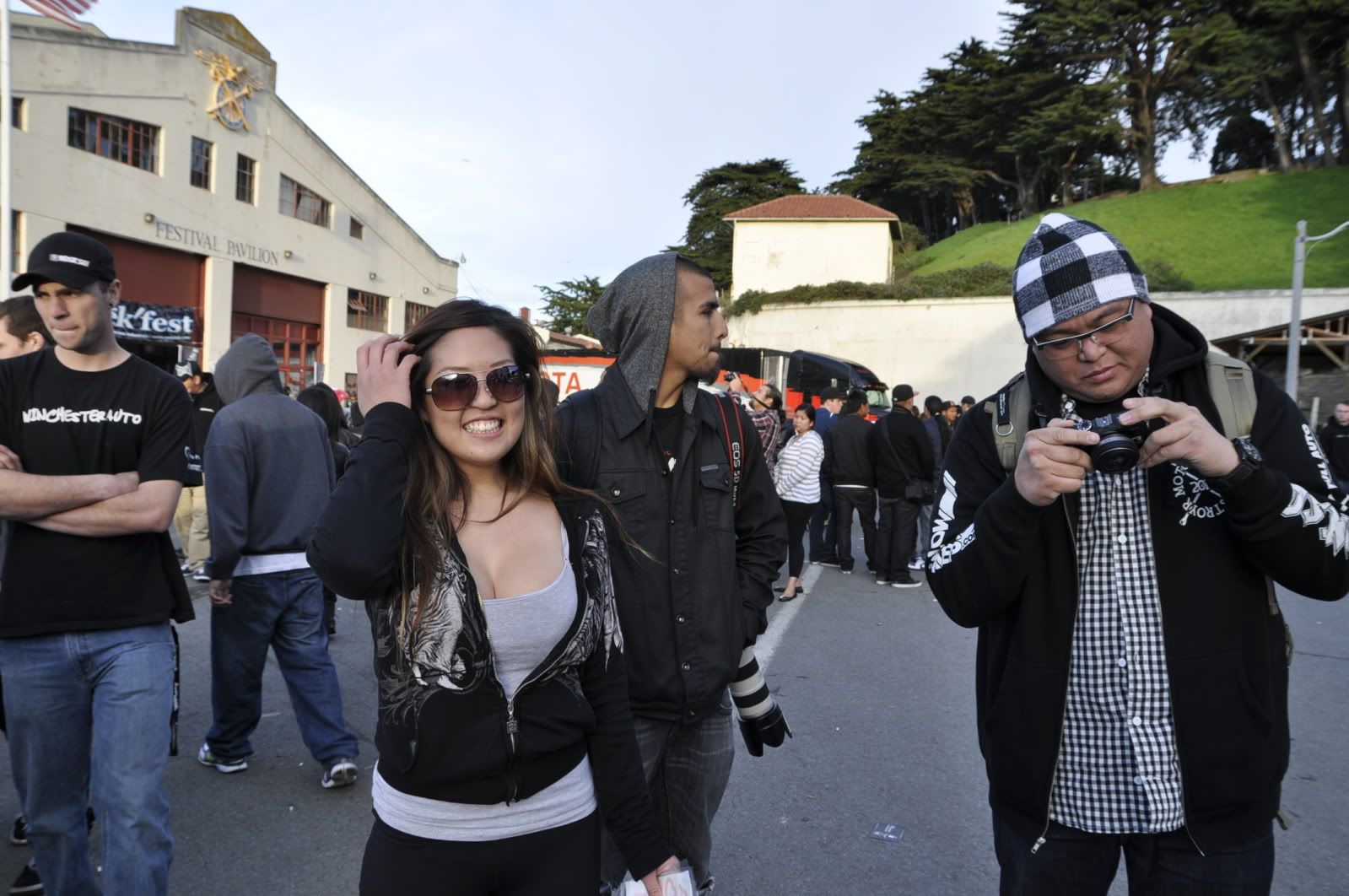 I've seen this car online, but that looks crazy in person.
Ran into Alex sleeping in his crazy S2000, Sorry for waking you up dude!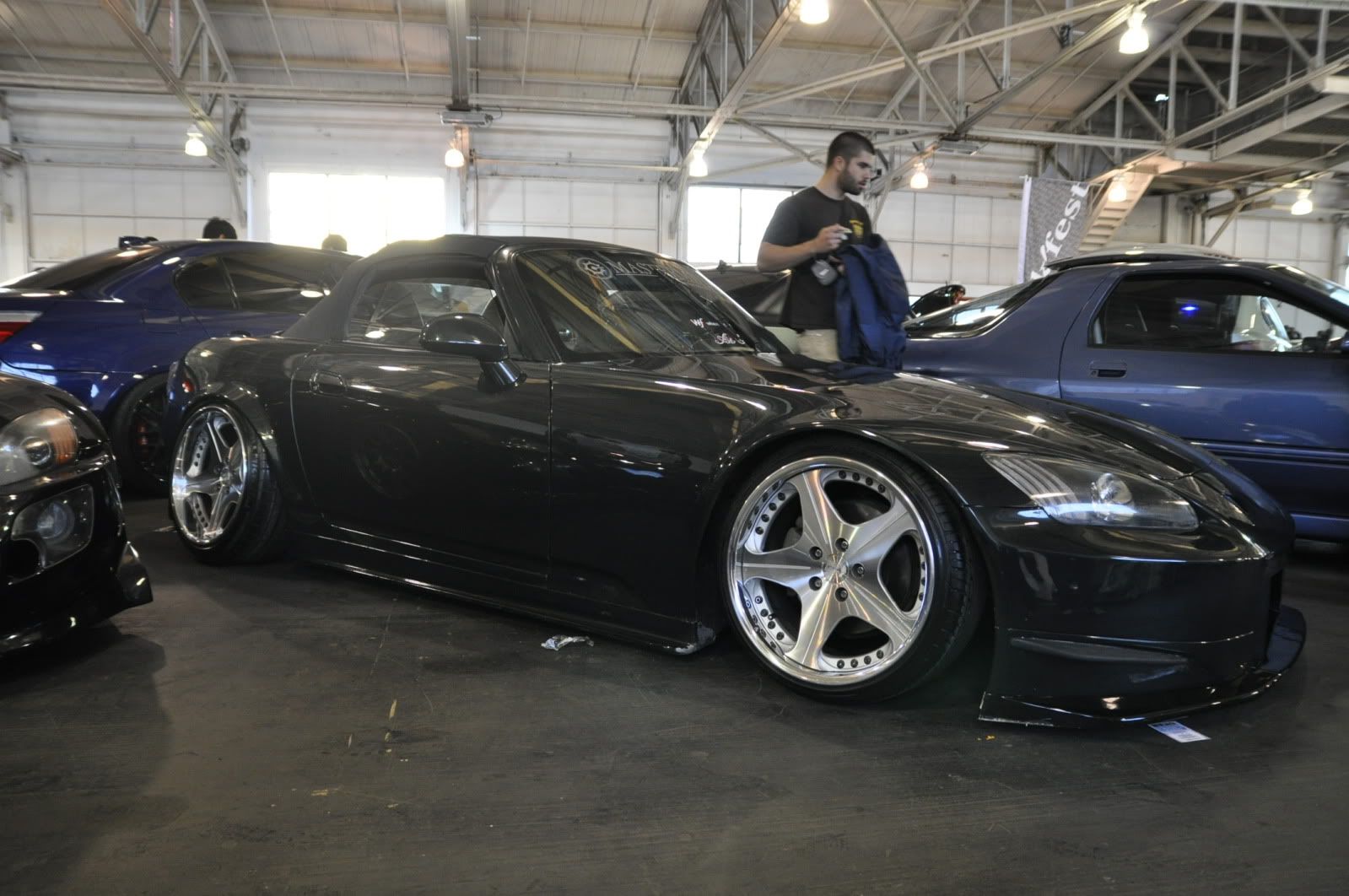 Here is Justin checking out the Bisimoto CR-Z: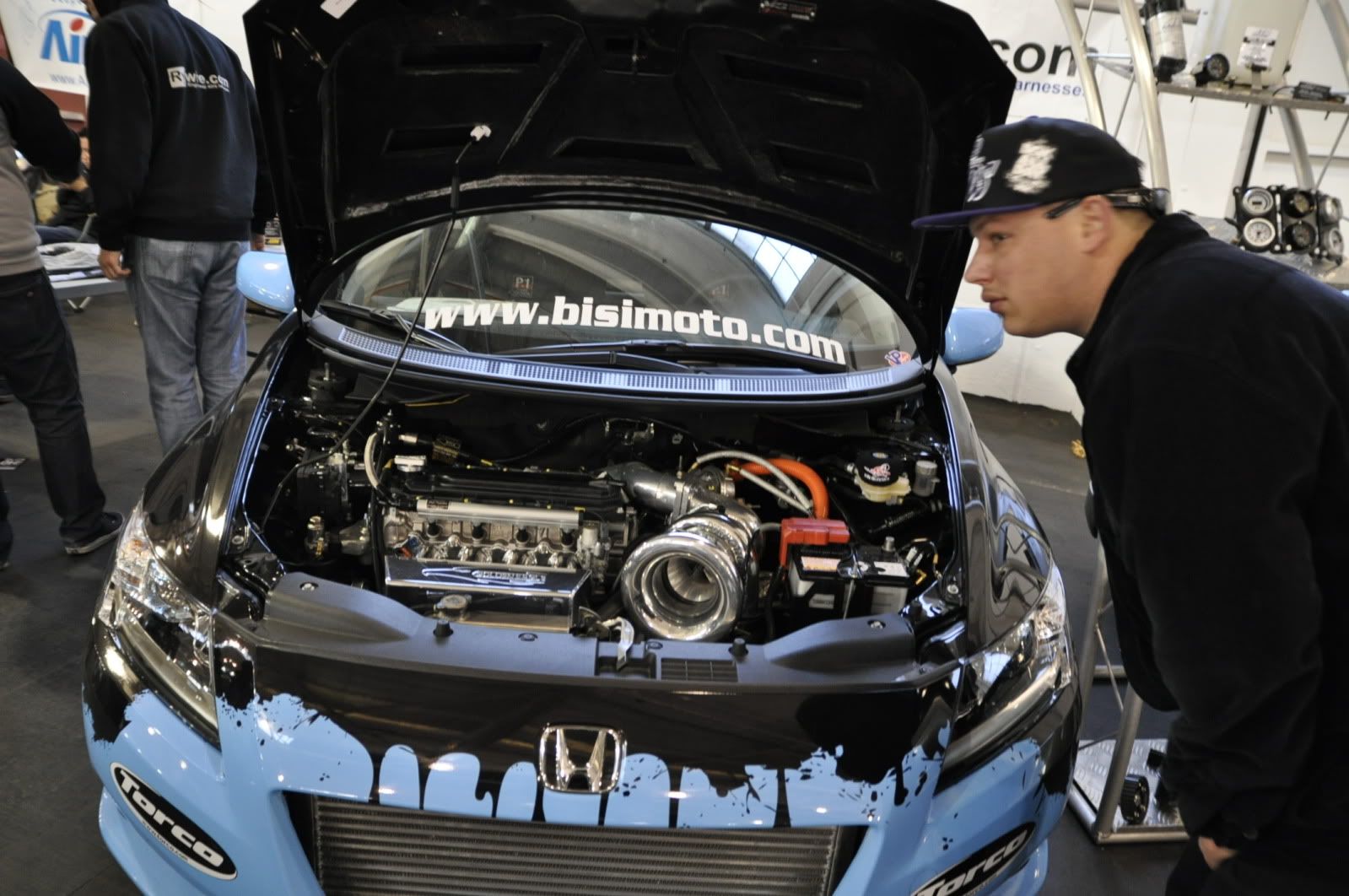 I am really digging the CR-Zs.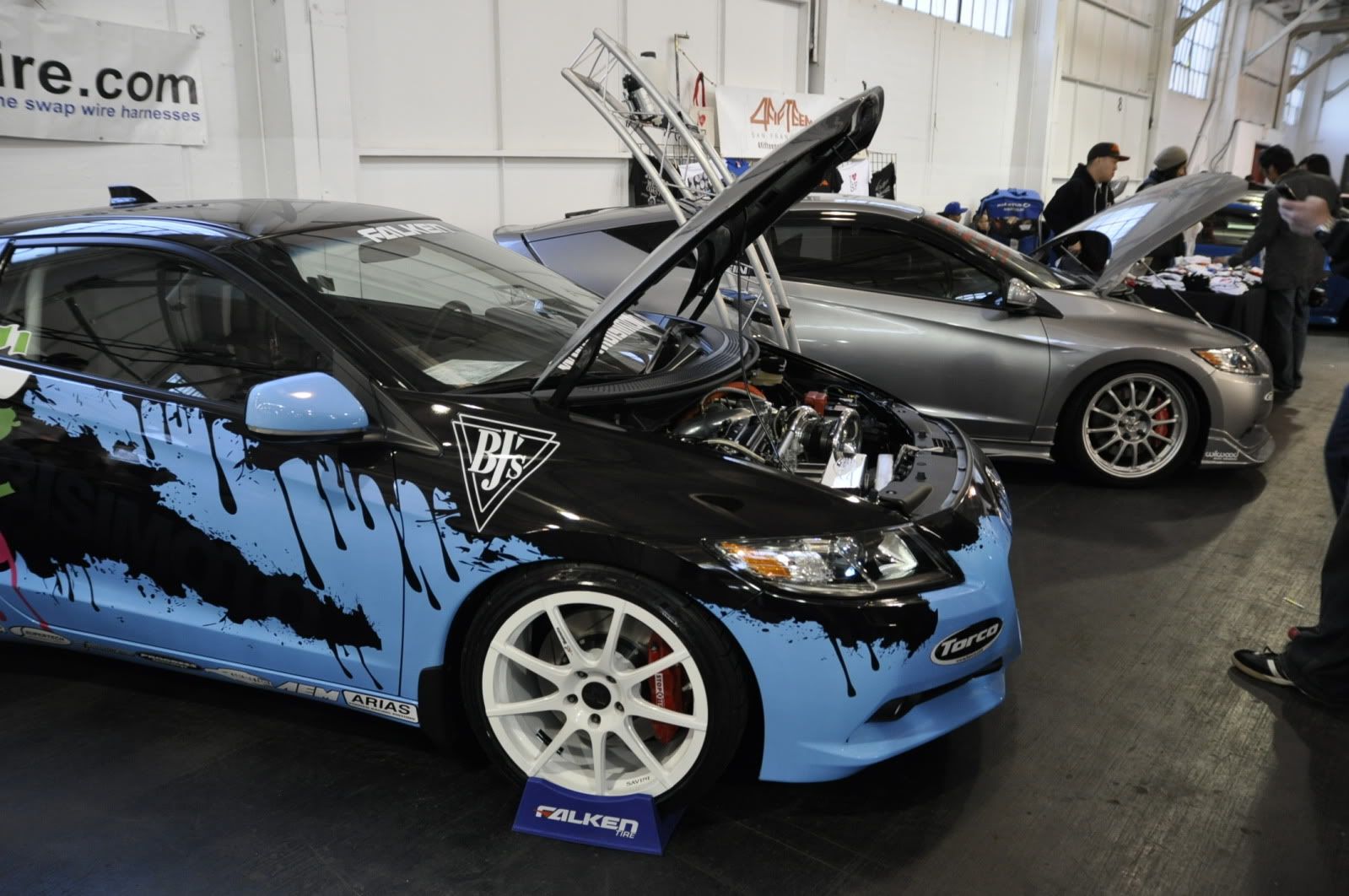 Another ridiculous Honda bay. Those velocity stacks are huge!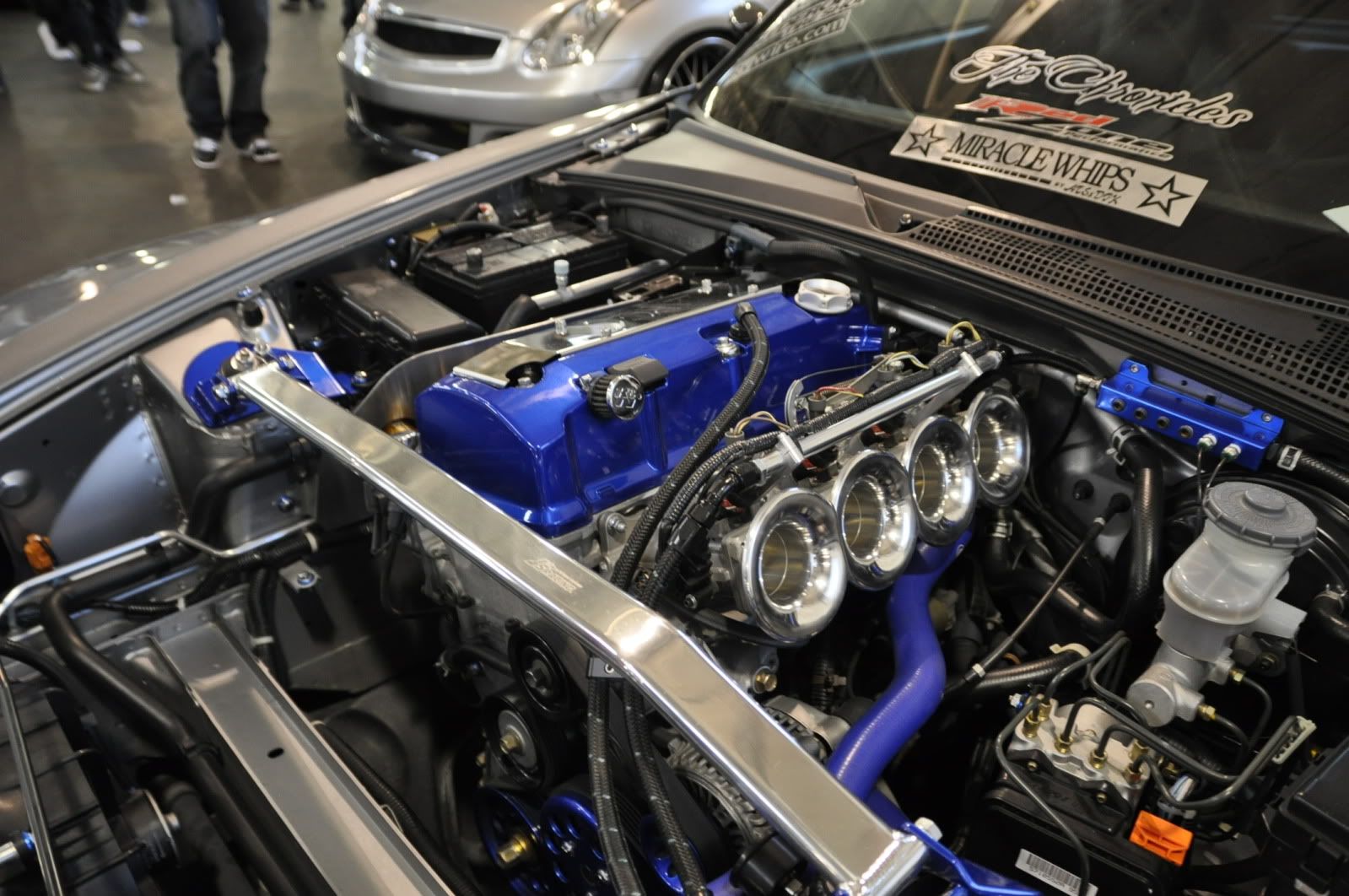 A cool Miata and corollas with it.
The header on this Prelude was awesome!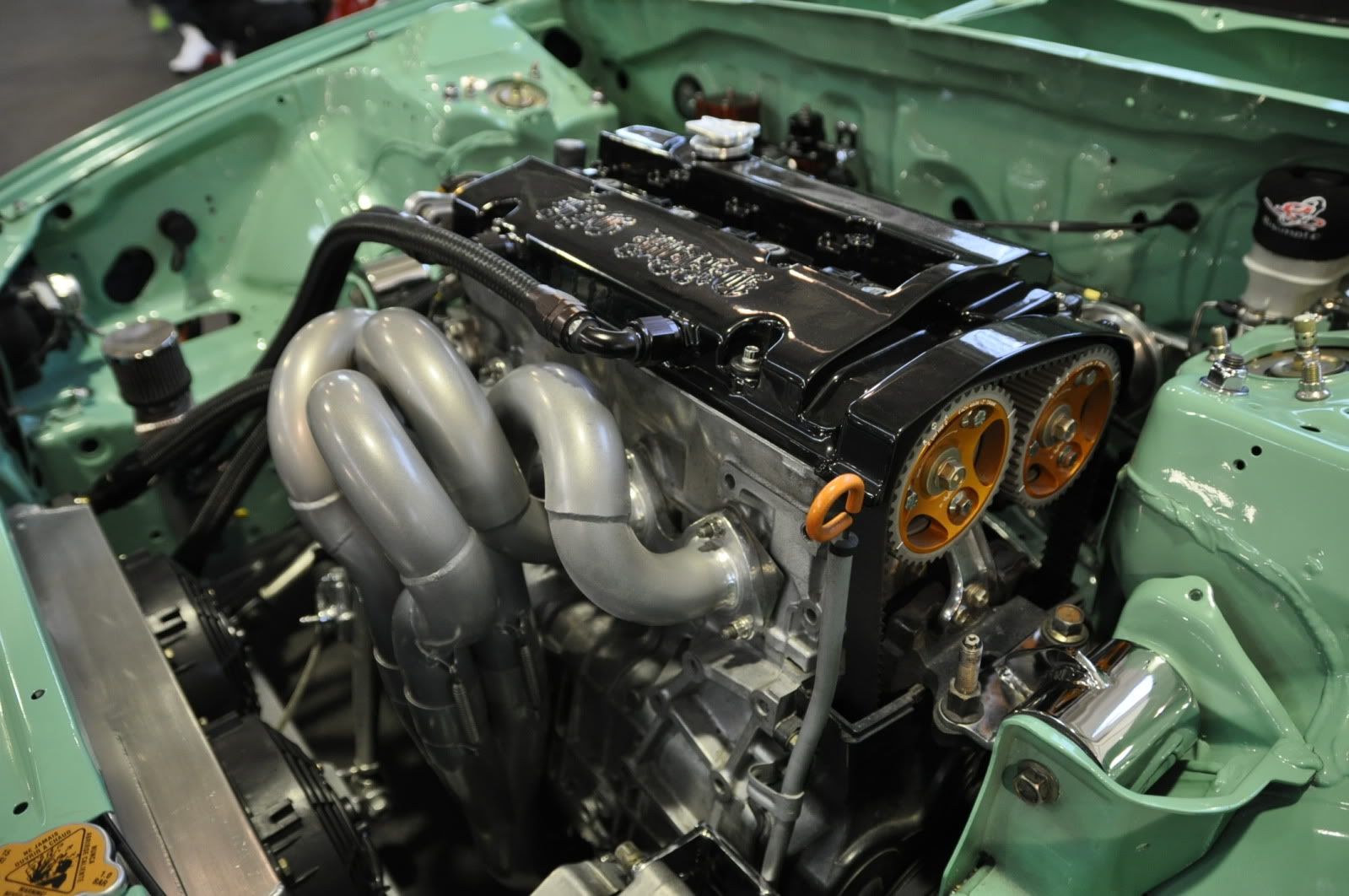 A very cool XB: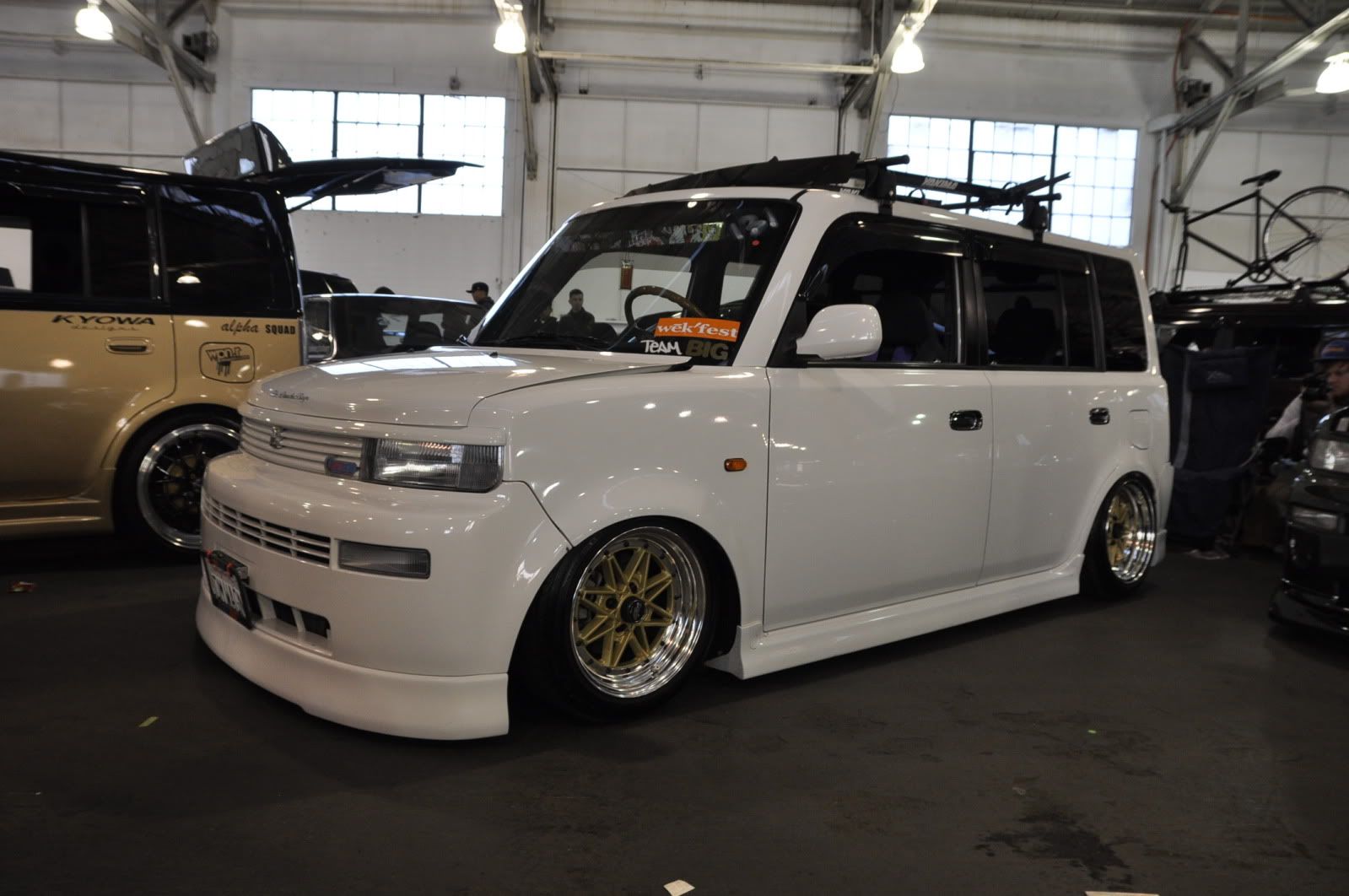 I loved the styling on this Accord:
This is the first time I've seen a Maxima this cool.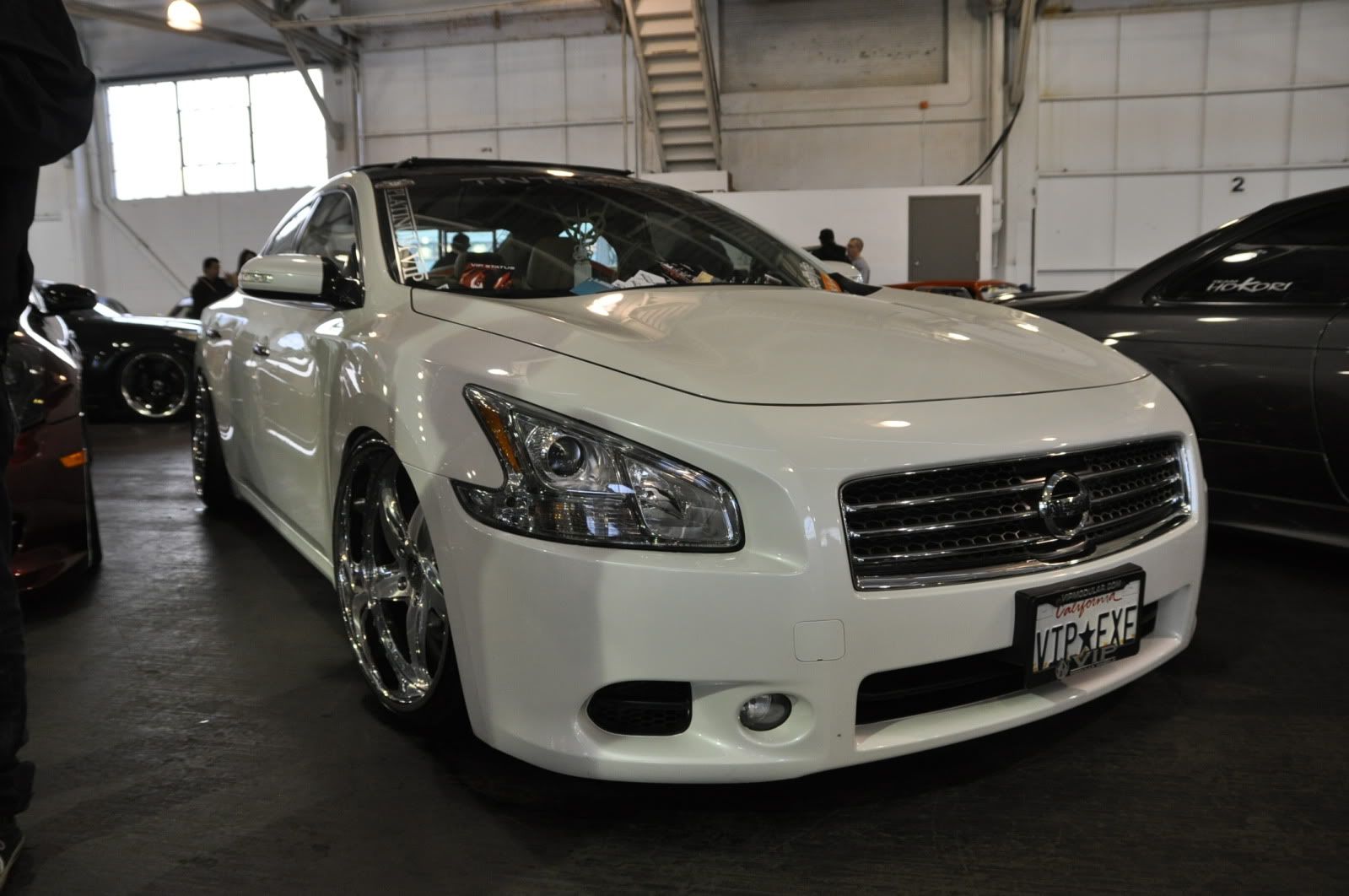 We stopped by the Work booth and said what's up to Logan.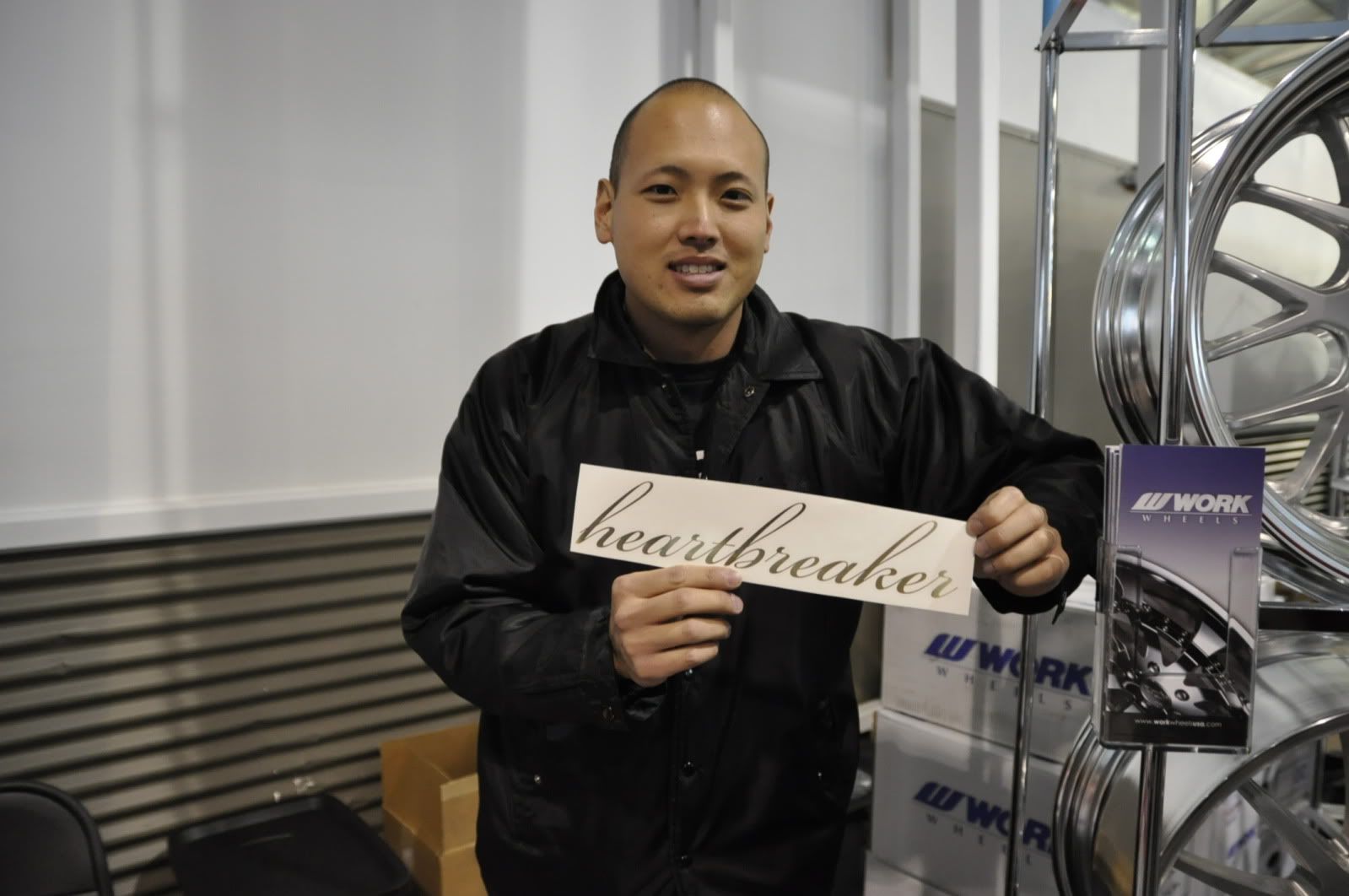 Ron and Logan chopping it up.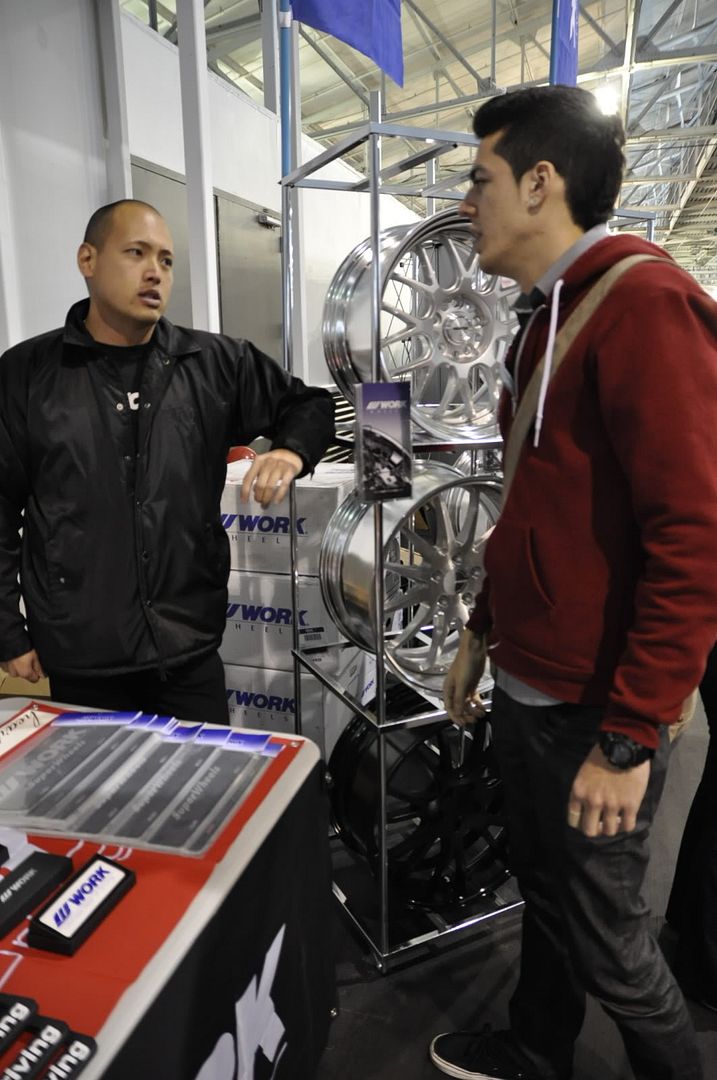 A really cool wheel at their booth that caught my eye: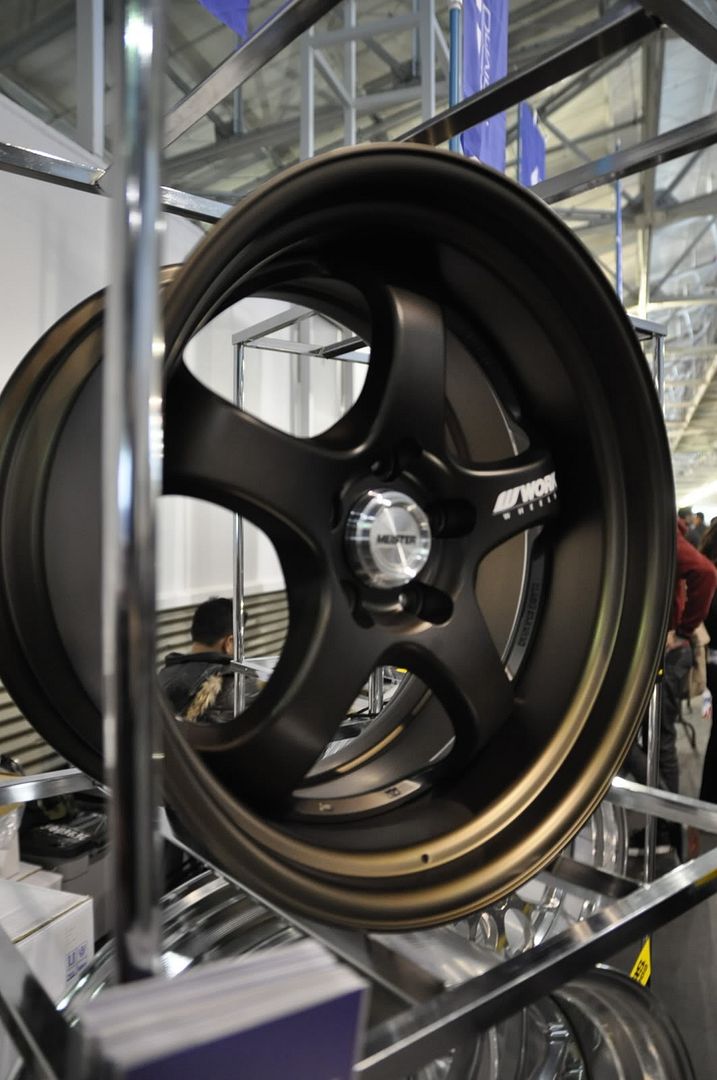 Smith, Jennifer, Cuong and Amber showed up: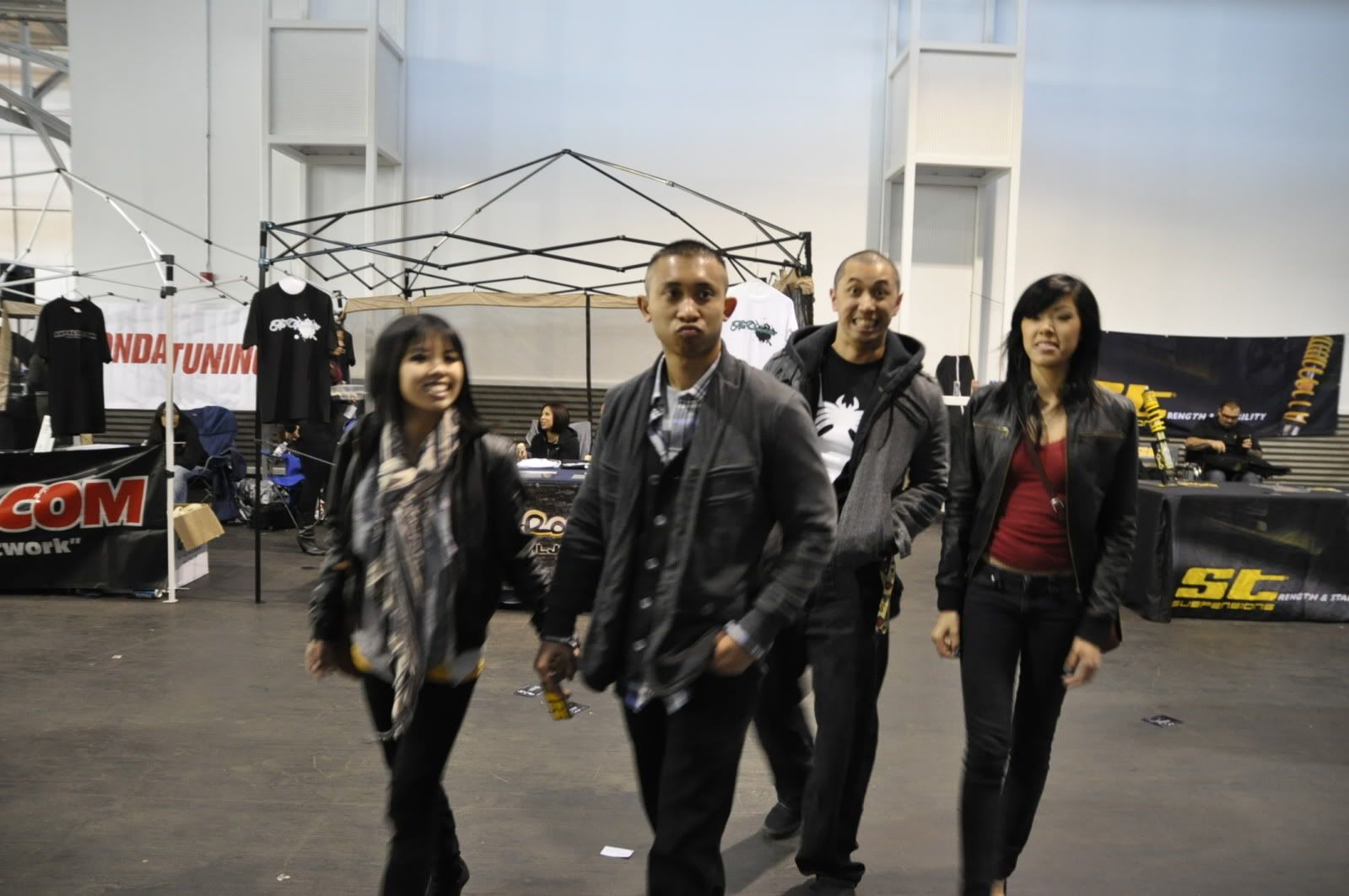 It was actually Smith and Jennifer's anniversary today, congrats guys (Gracie's hand being all obnoxious).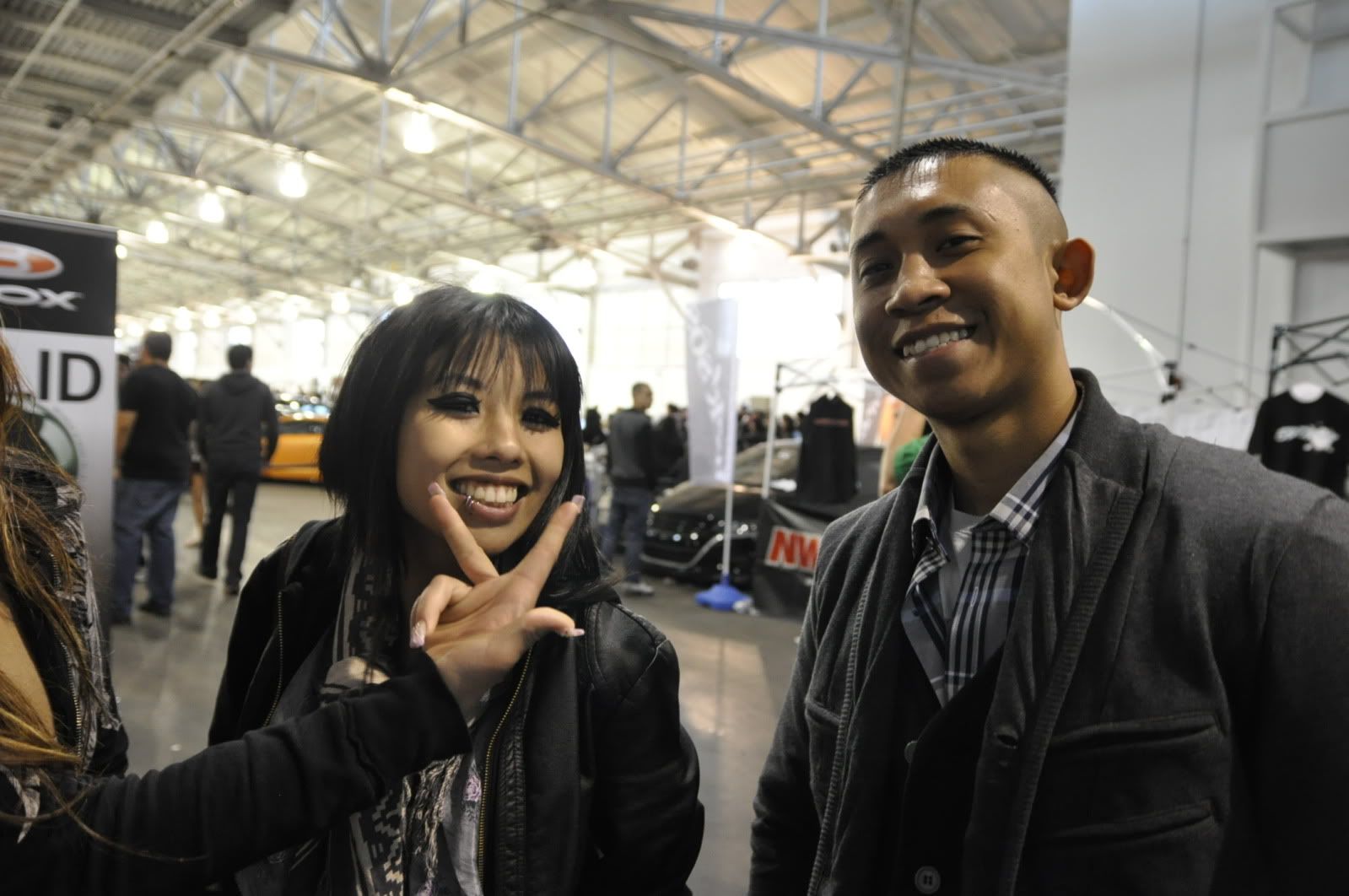 A very nice S14: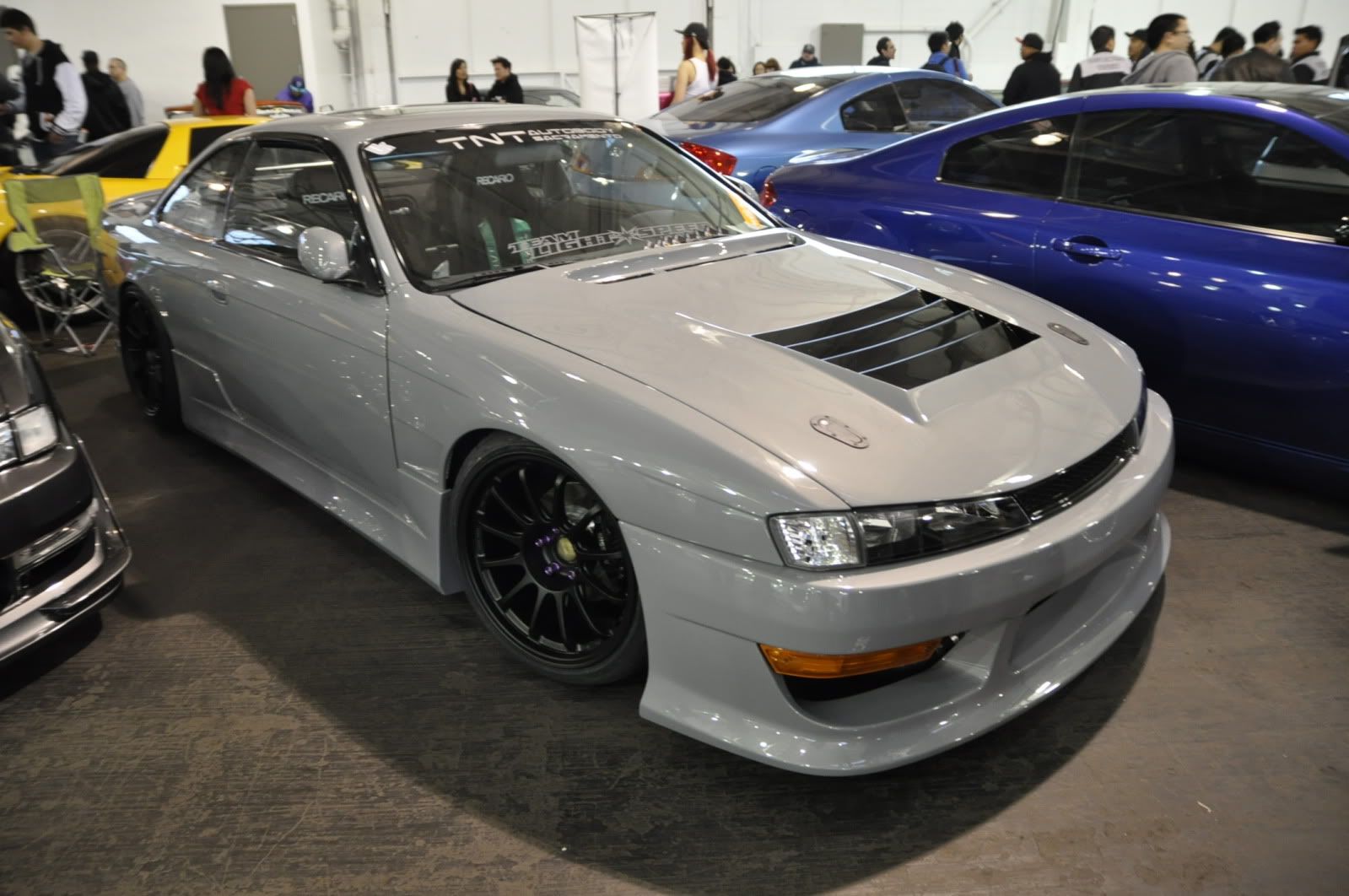 Justin's favorite of the show, a older Toyota truck - super clean!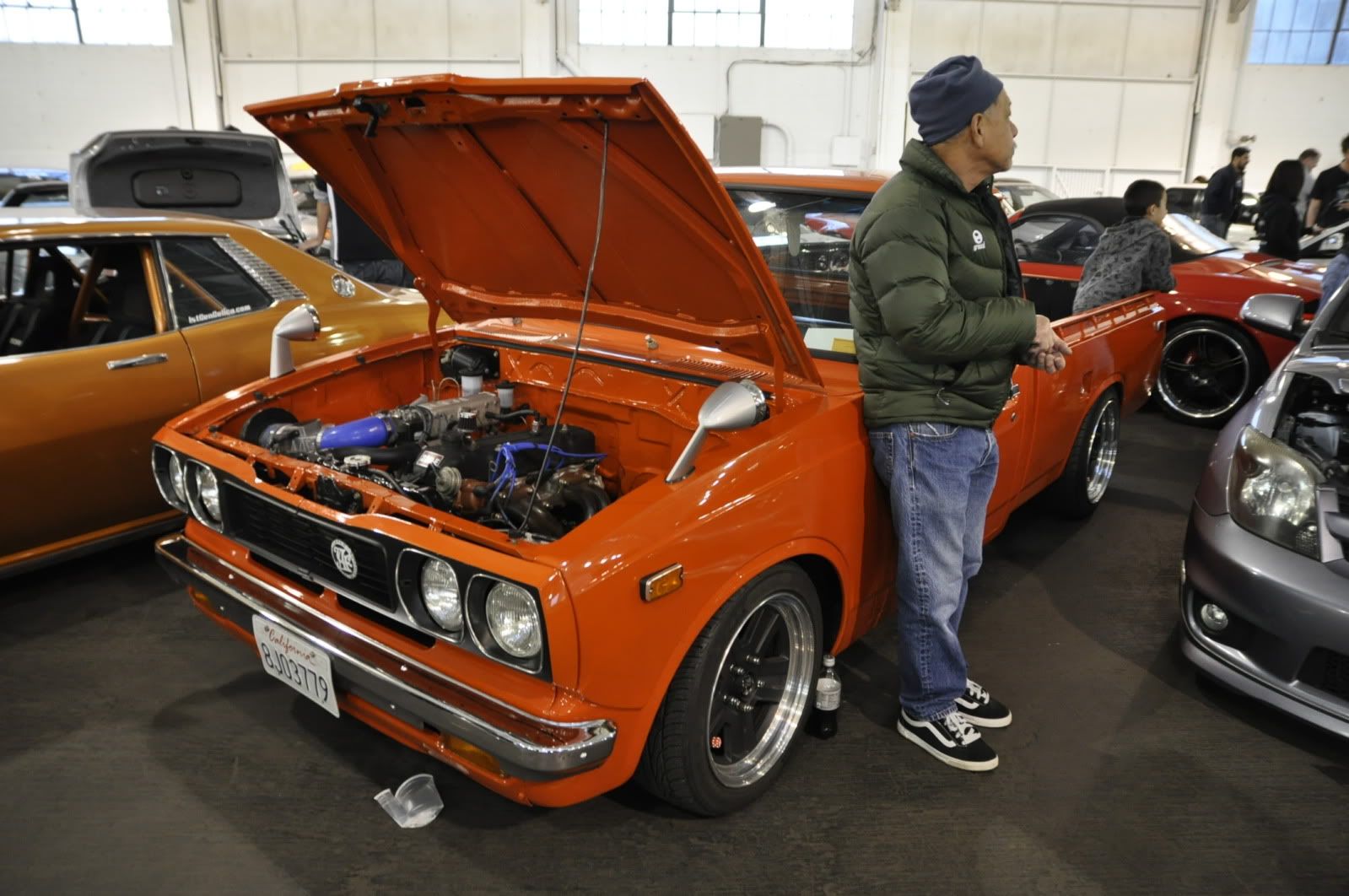 The interior: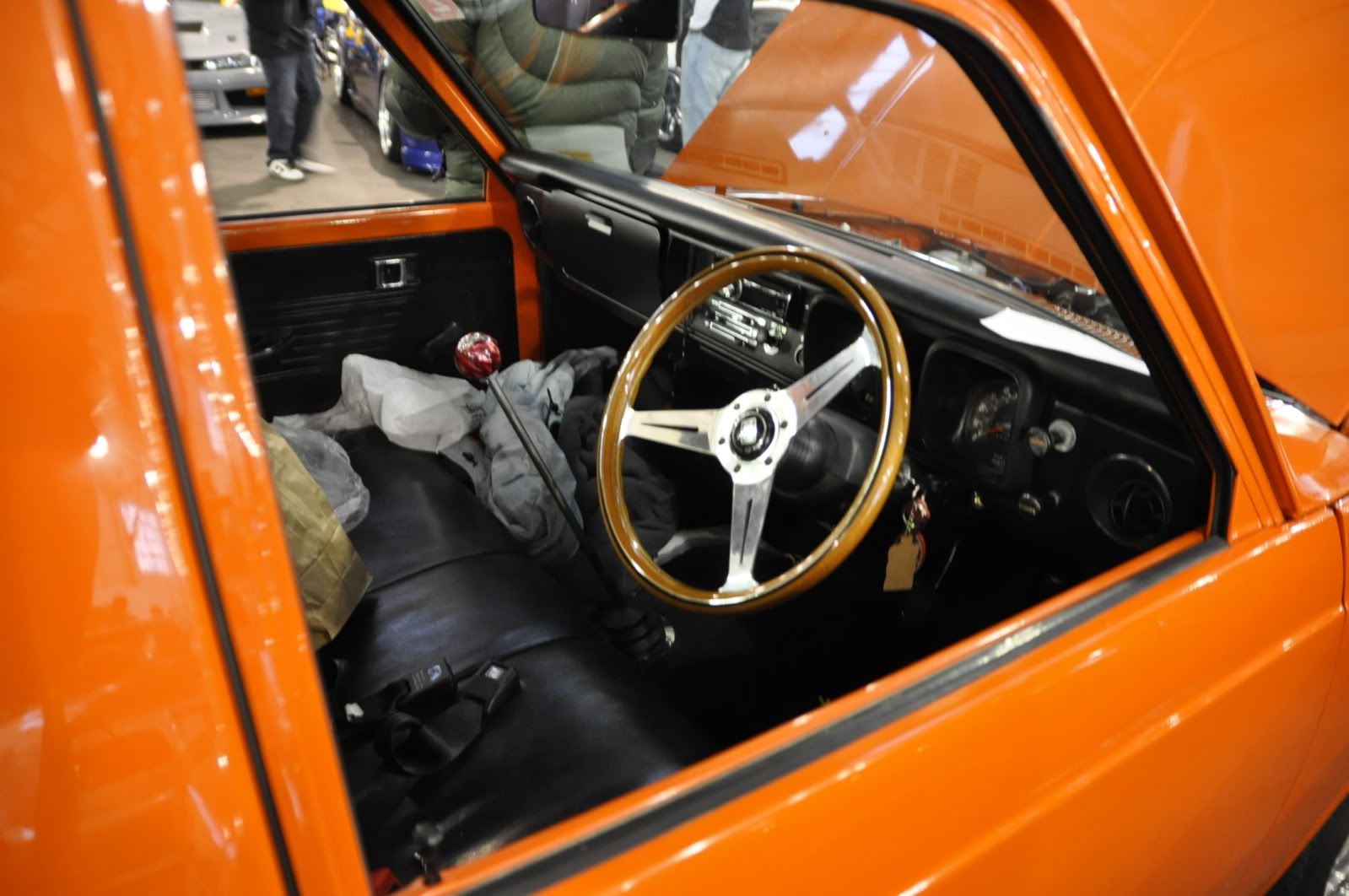 A very cool and functional-looking S2000: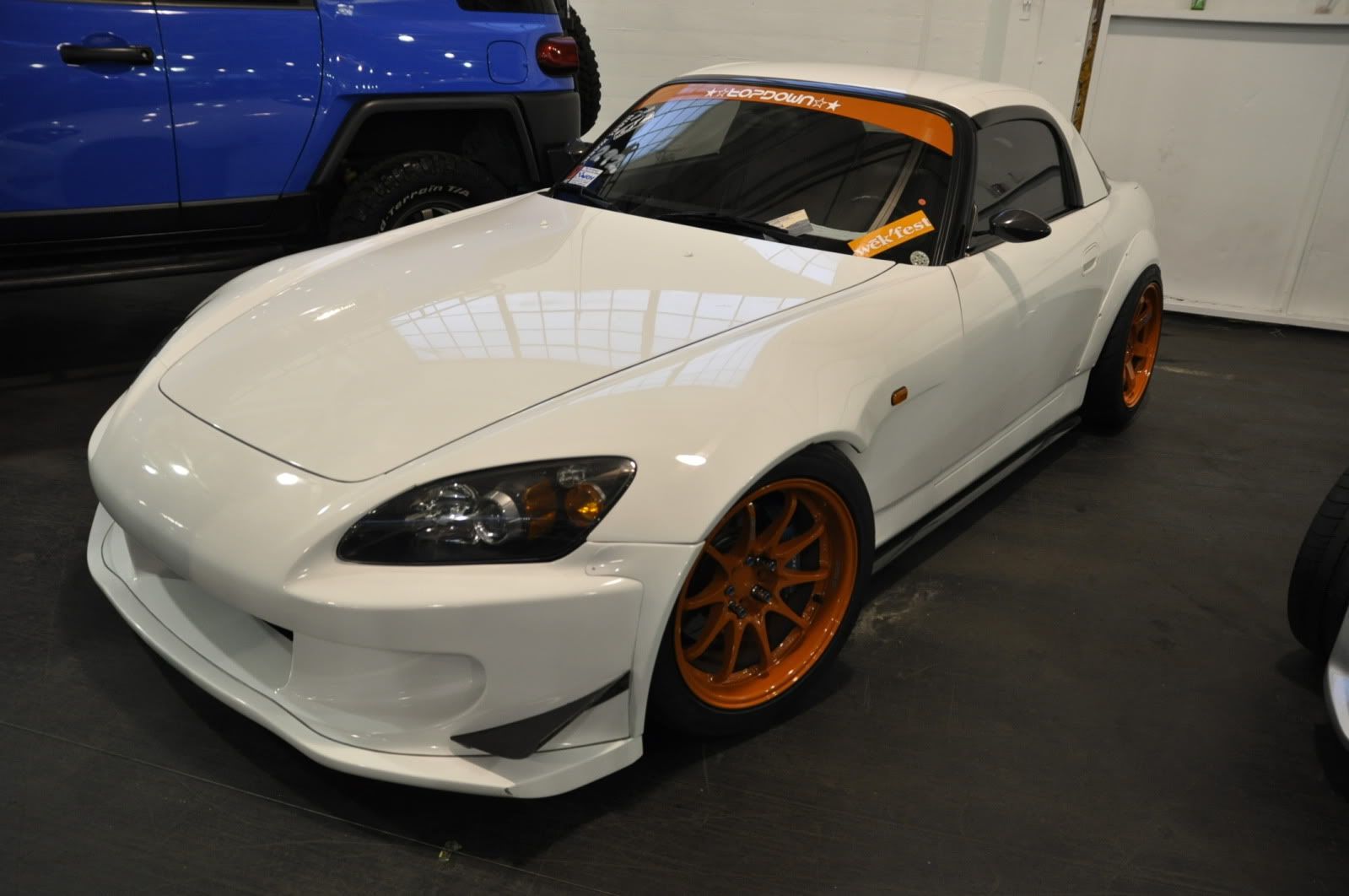 Digging the Bazreias on this Cayenne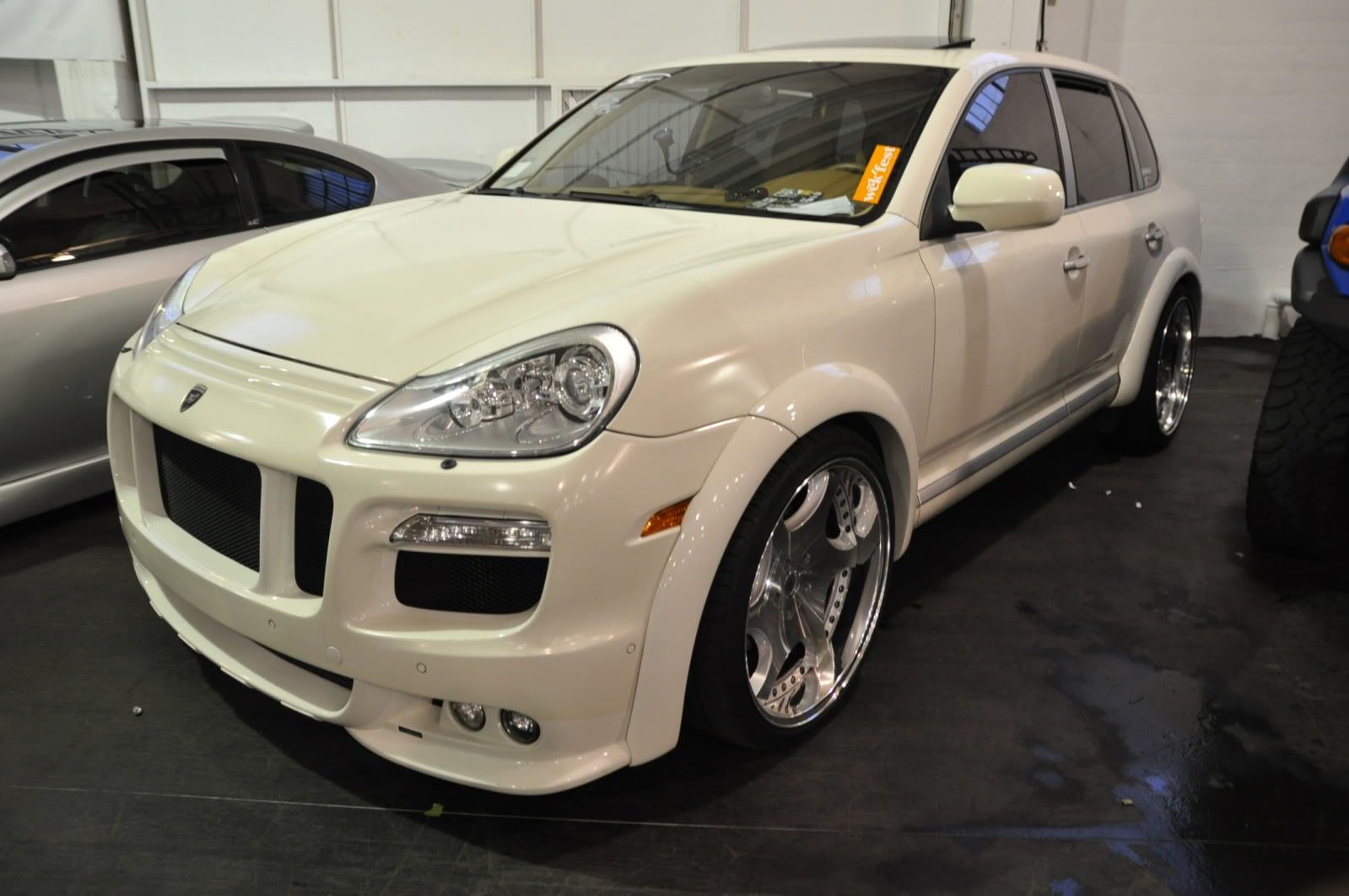 Wagons are dope: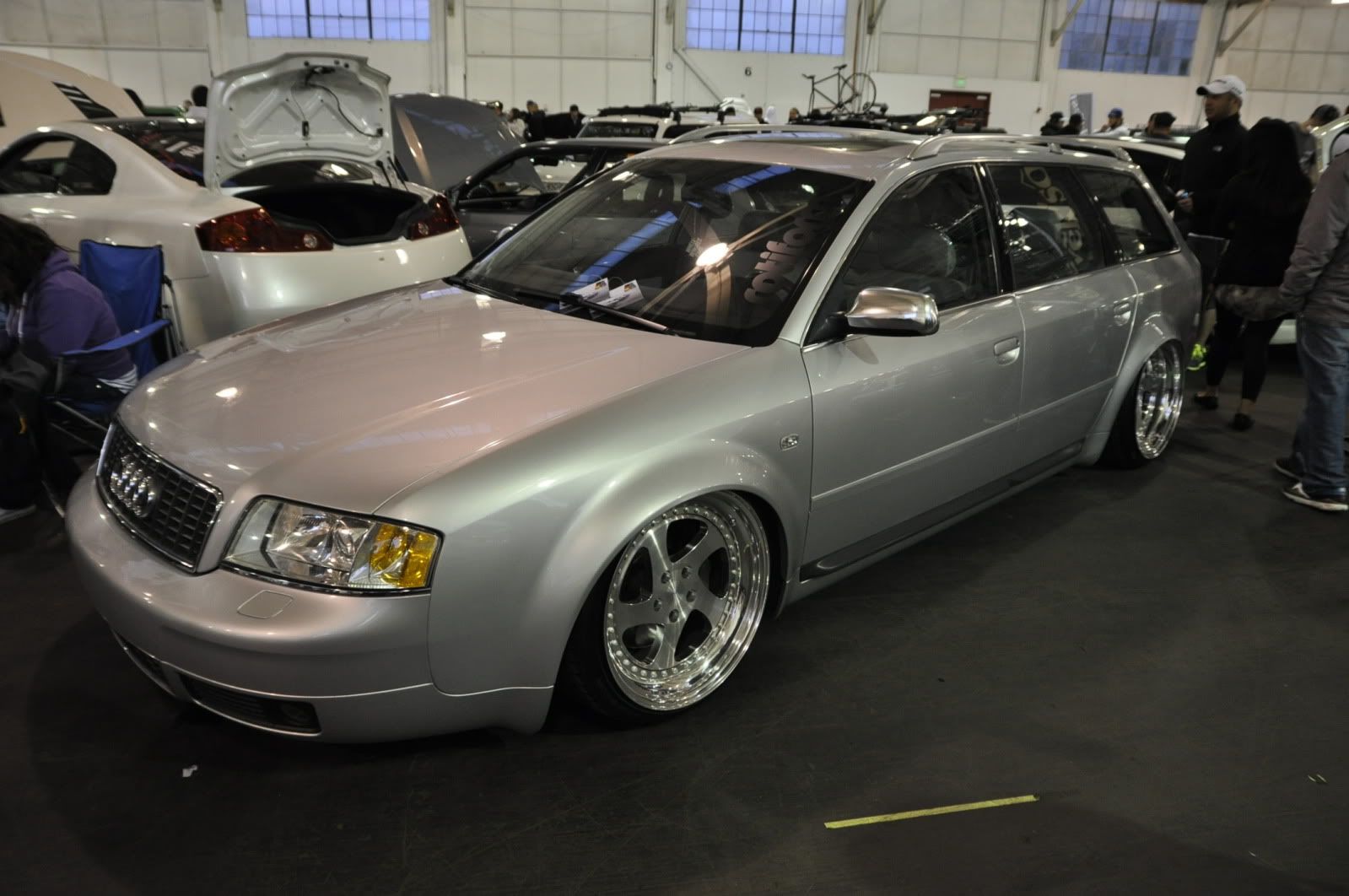 And we saw an E46 M3 with a flat tire, poor dude.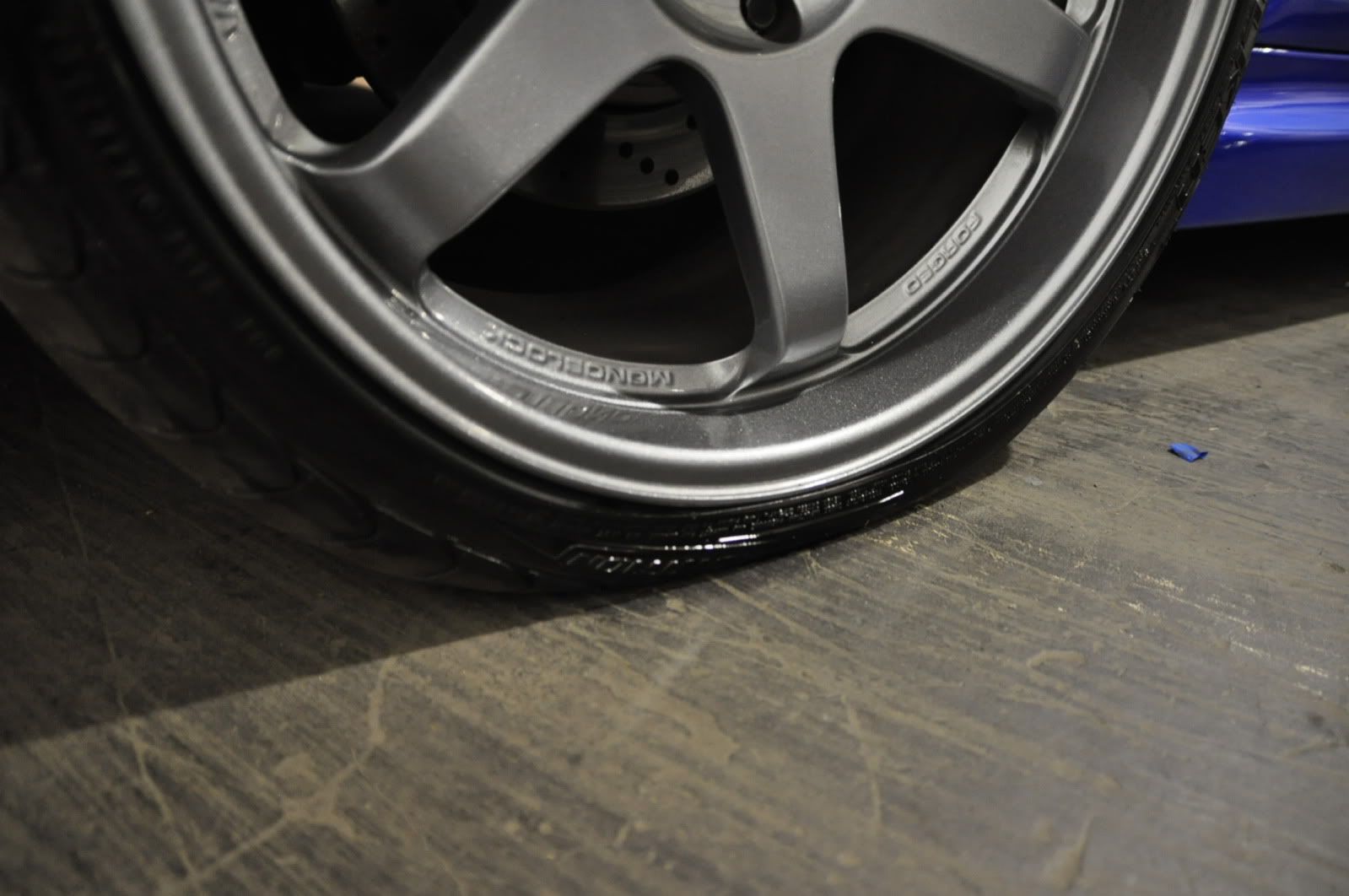 And i'll wrap it up there for now, I'll post the rest tomorrow!
And i apologize about the out of focus, blurry photos, I had commandeered Ron's camera and set it on auto everything, i have no idea how to use that thing.