So I'm talking to Lucky on AIM while eating a Jalapeno Burger from Carl's Jr. which is awesome. and he shows me this, a copy + paste from a conversation he had earlier on some forum.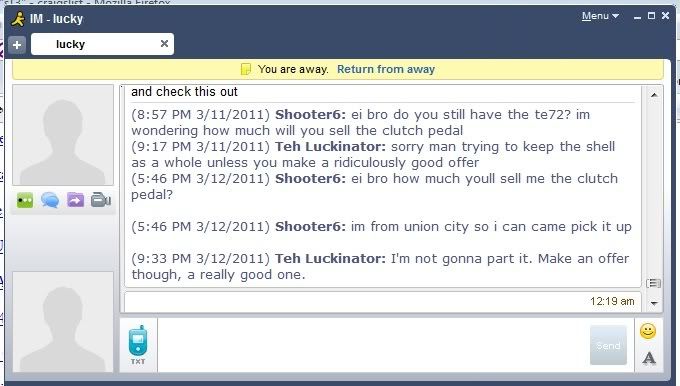 blew my mind.
Is this guy an idiot? illiterate? literate in the sense that he has memorized how to type one thing, to ask to buy a clutch pedal? Made me chuckle then just made me sad, humanity is like seriously in the shitter man, With the kanye west and the Jersey Shore, and THIS GUY. Sucks...
ANYWAYS.
Lucky's corolla stuff is for sale, so be sure to check out this thread
here
. Mother's Day
is
coming up and nothing says "Happy Mother's Day" like some Battle Version FLCAs.