So i have been asked for an update on the S30.
Same old. I was planning on rebuilding it this summer but the arrangement for shop space fell through so I am keeping it together so i can take it down to Socal at the end of this month with the ability to move it around with it's own power if necessary. I am looking forward to building it when i get settled in. So here it is currently, collecting dust in a back yard.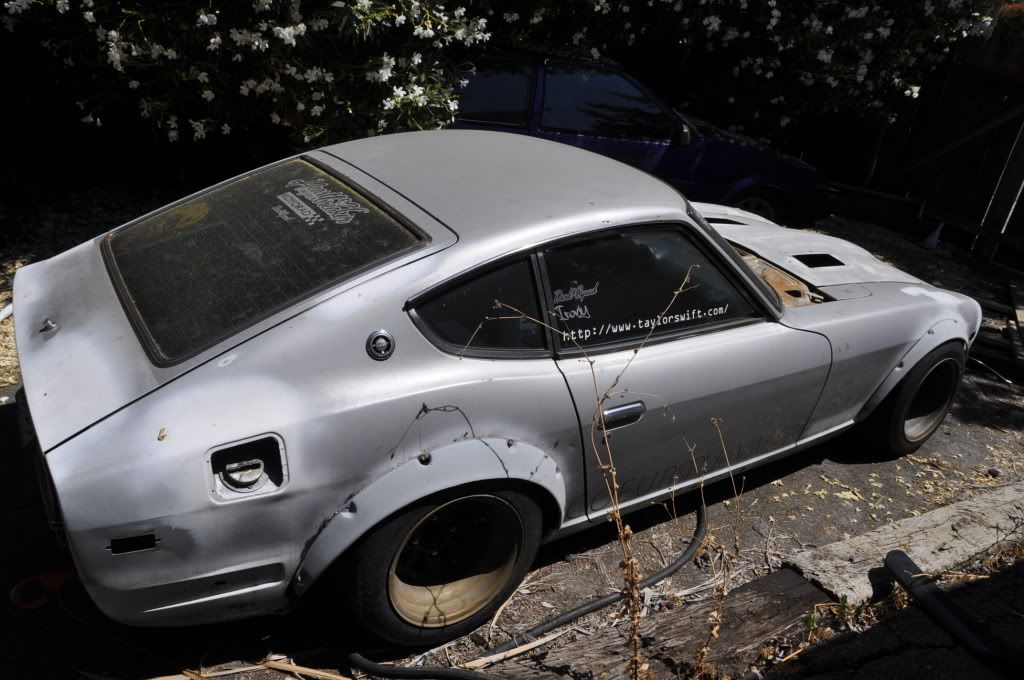 Might as well post an update on the Corolla as well.
Not running at the moment, Justin just pulled the 4AC out of his TE sedan to make room for the SR so I will be putting that in mine to register and insure it, at which point the 13B goes in. Speaking of which, if anybody has a running S4 13B and transmission in Socal, please let me know.