on zilvia, and some ride height woes.
This was my ideal ride height, however there is one obvious problem with it.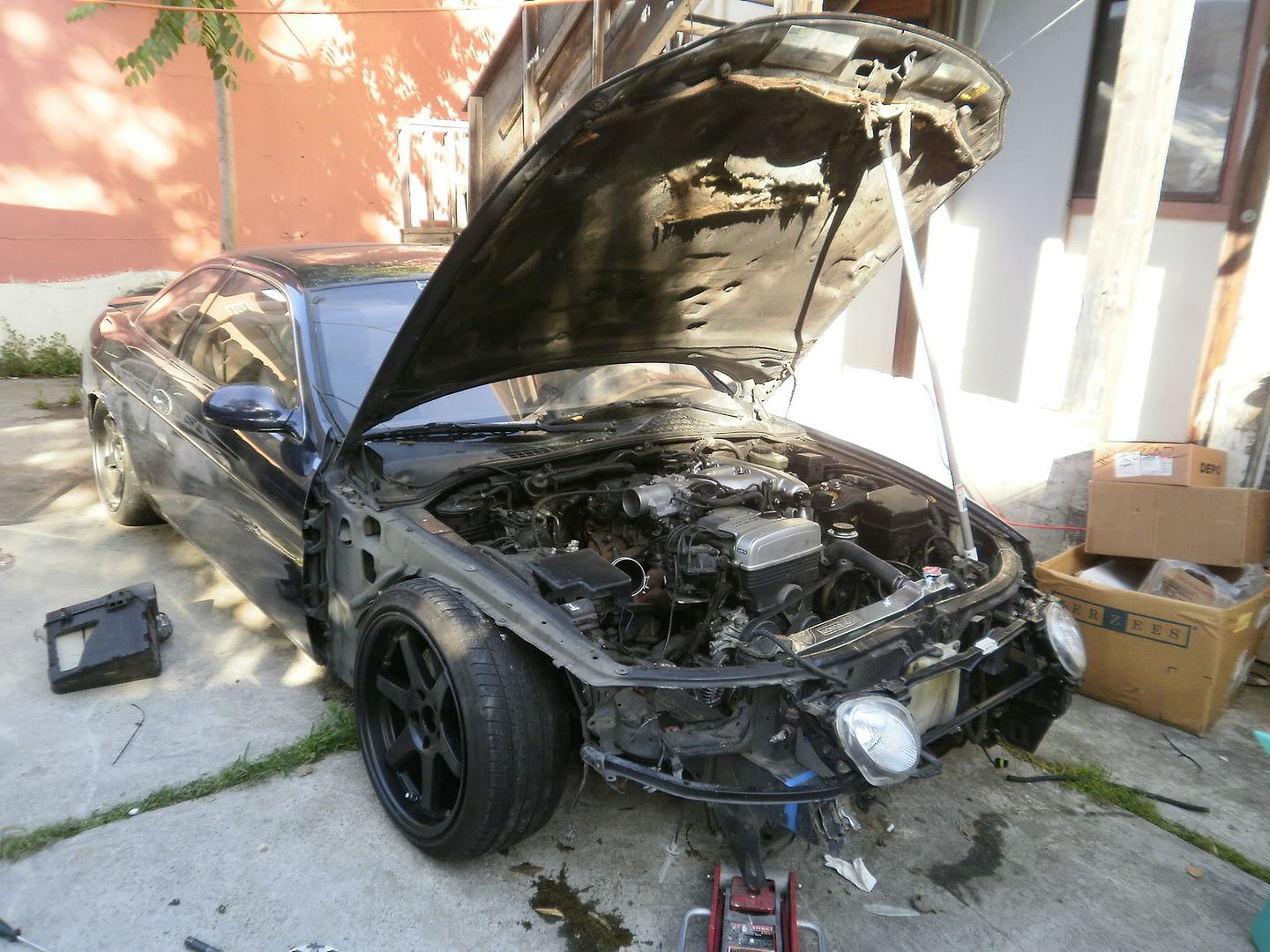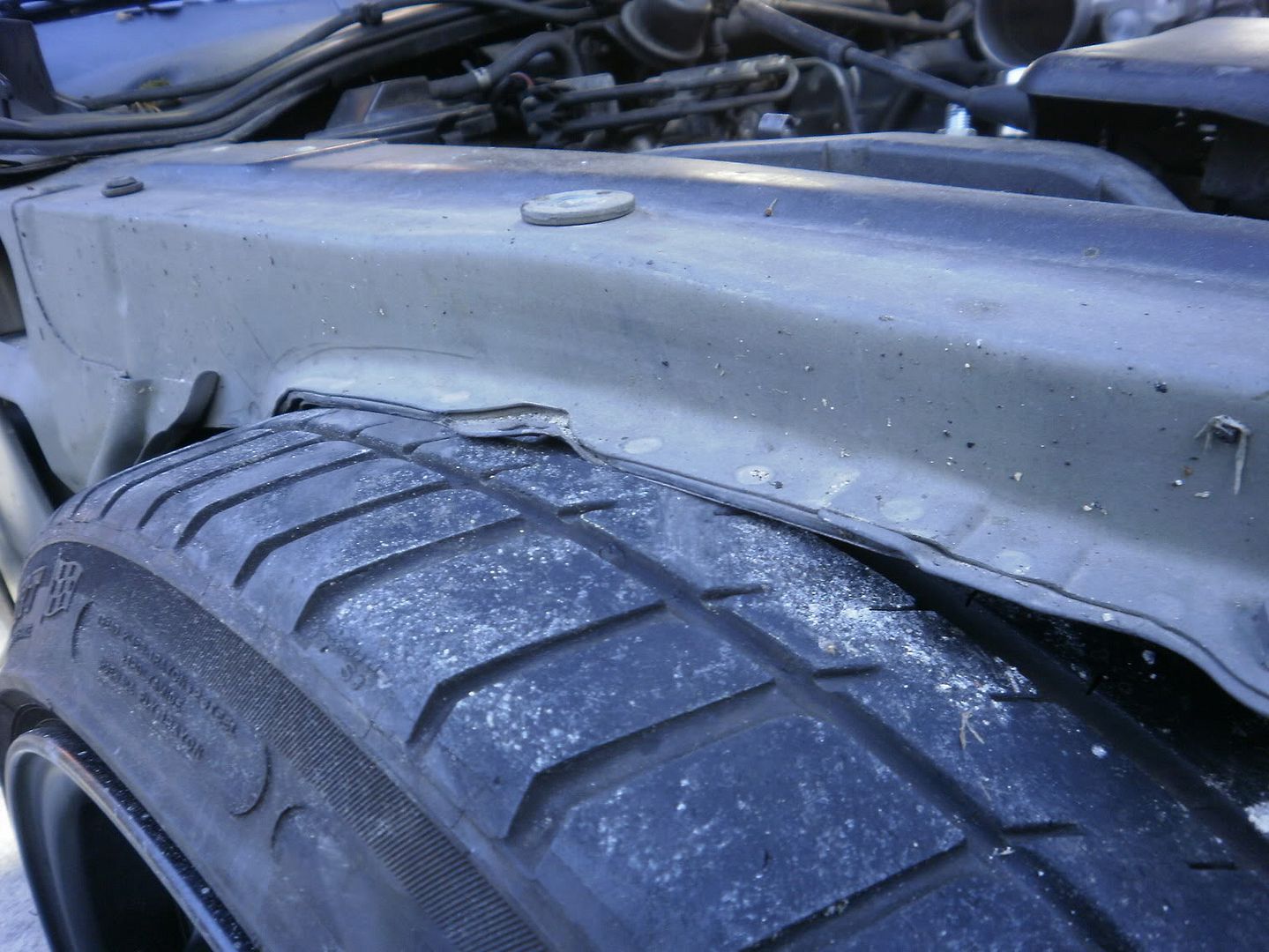 so i started hammering, but to no avail, so i started cutting, haha.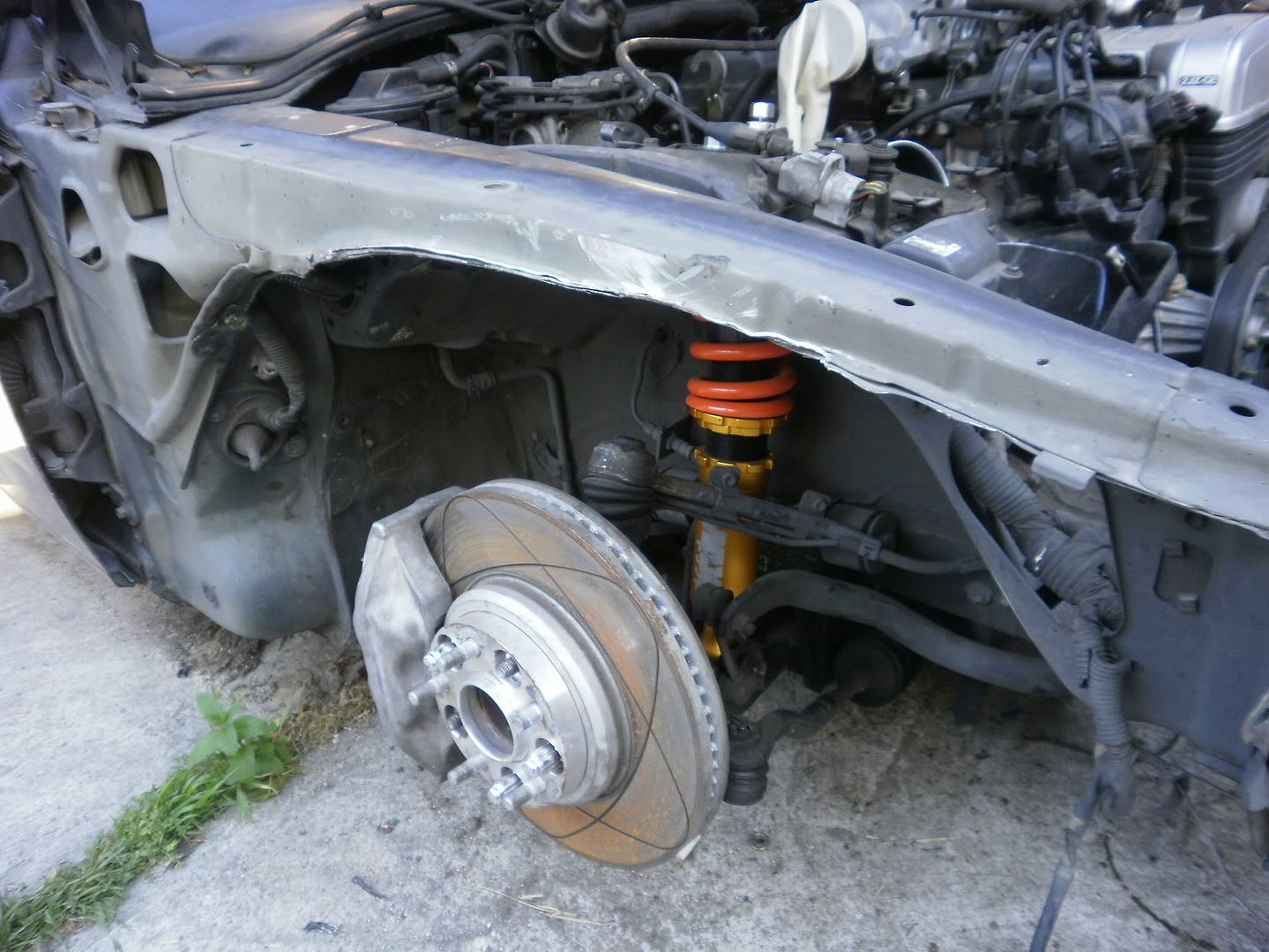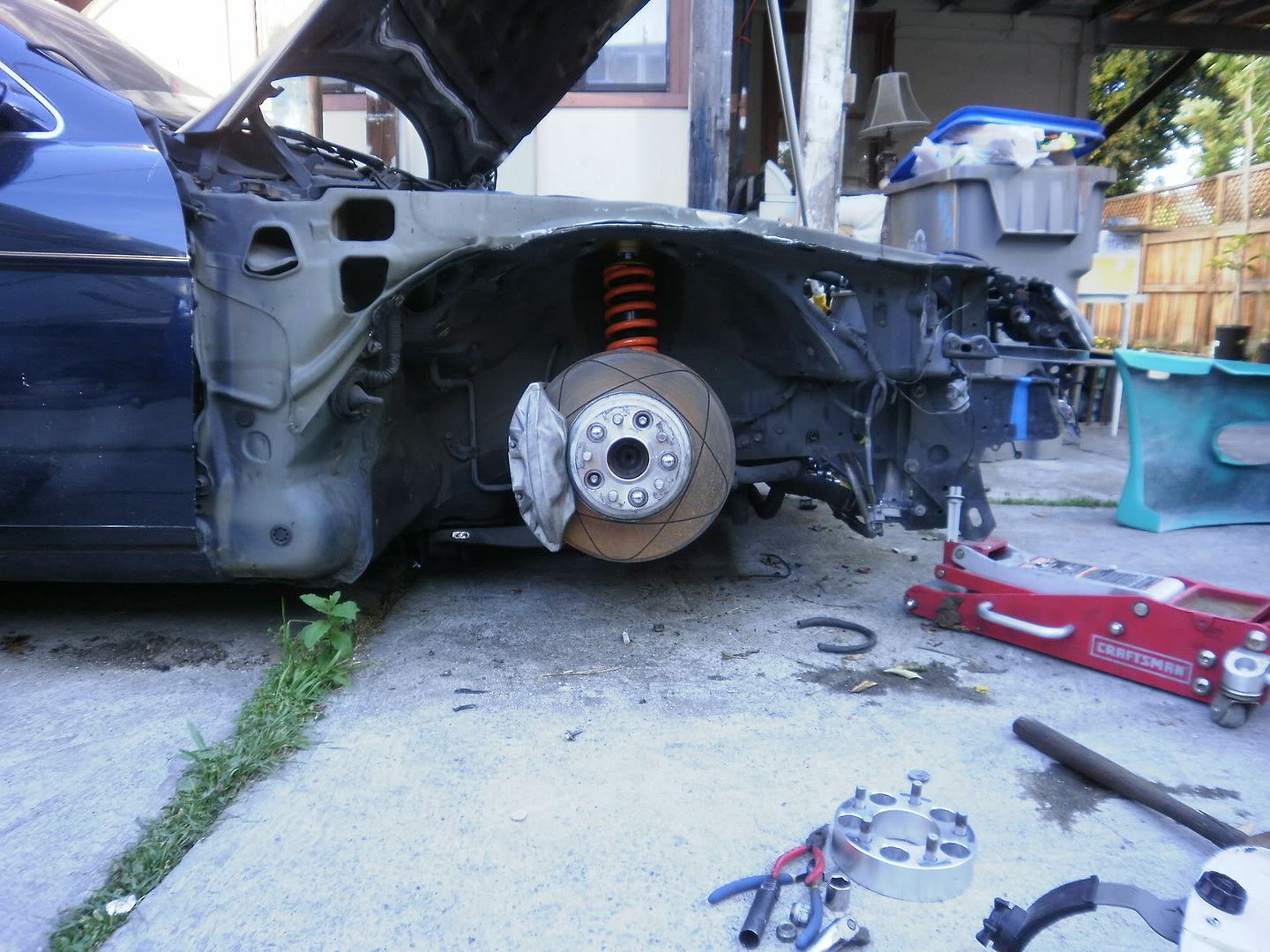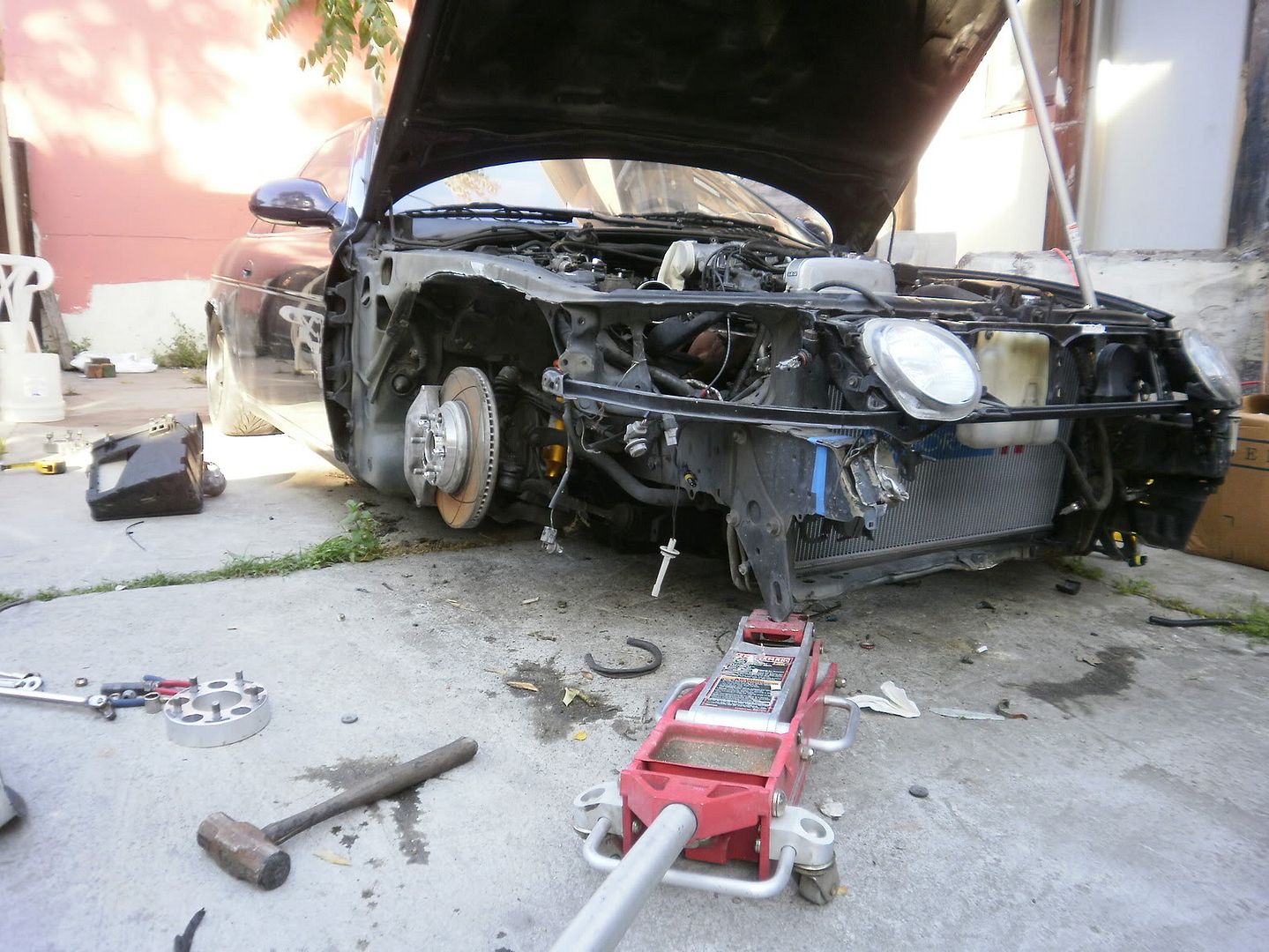 same thing.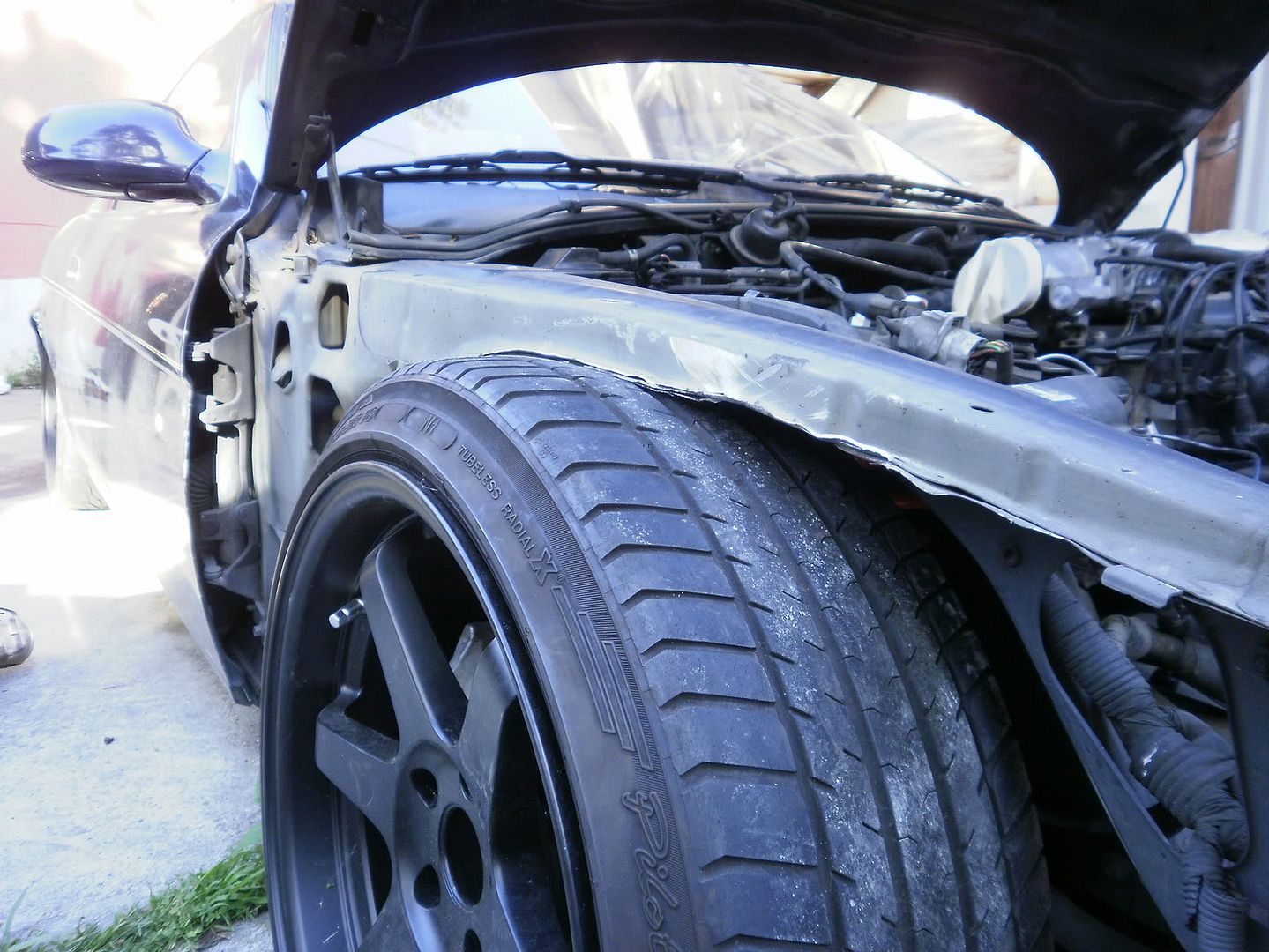 So i just gave up and raised the car.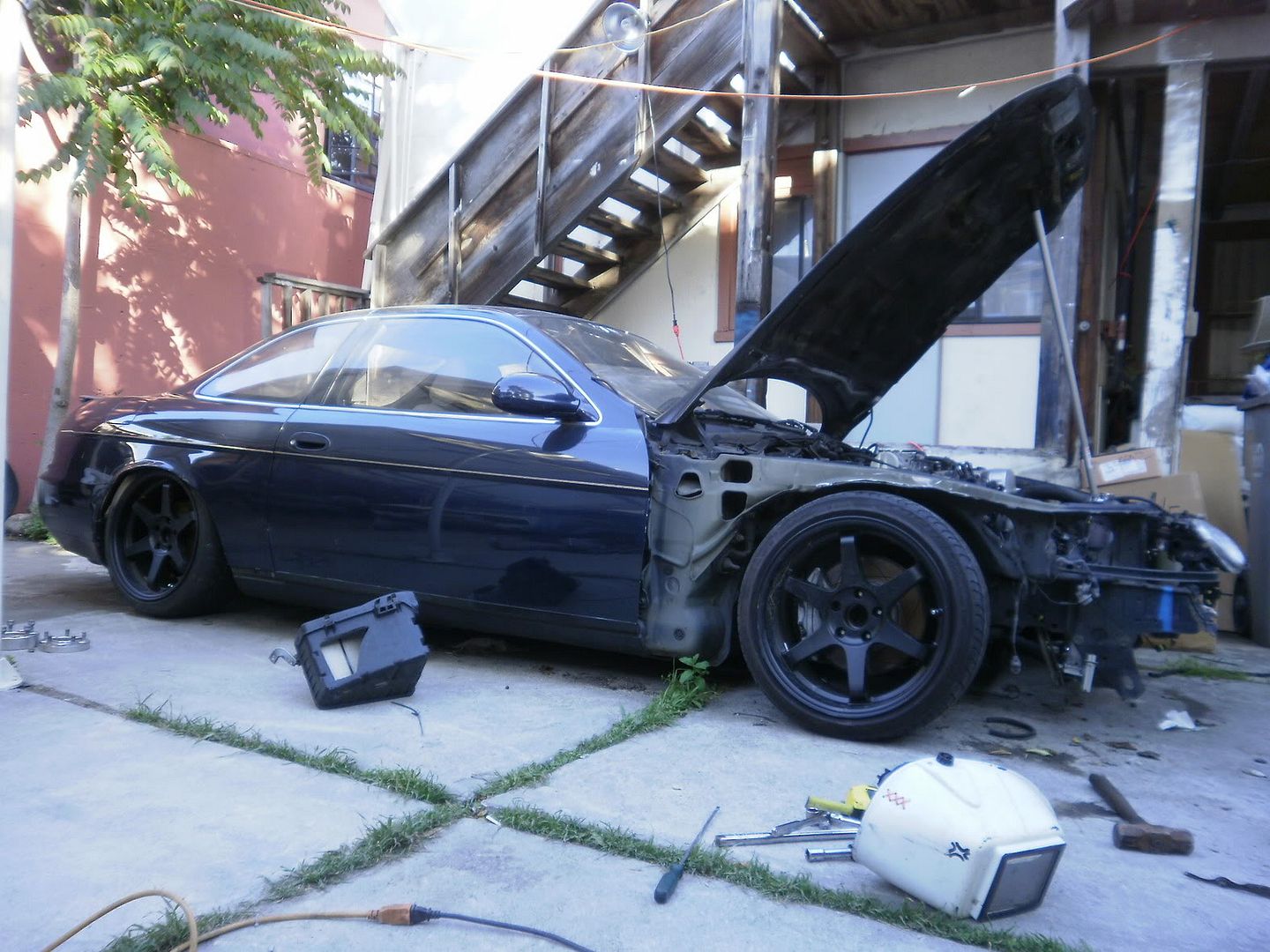 it also gives me some pretty sweet clearance under the car as well.