he just got it, but it should be coming together pretty quick like. Mother fucker already got aero and shit.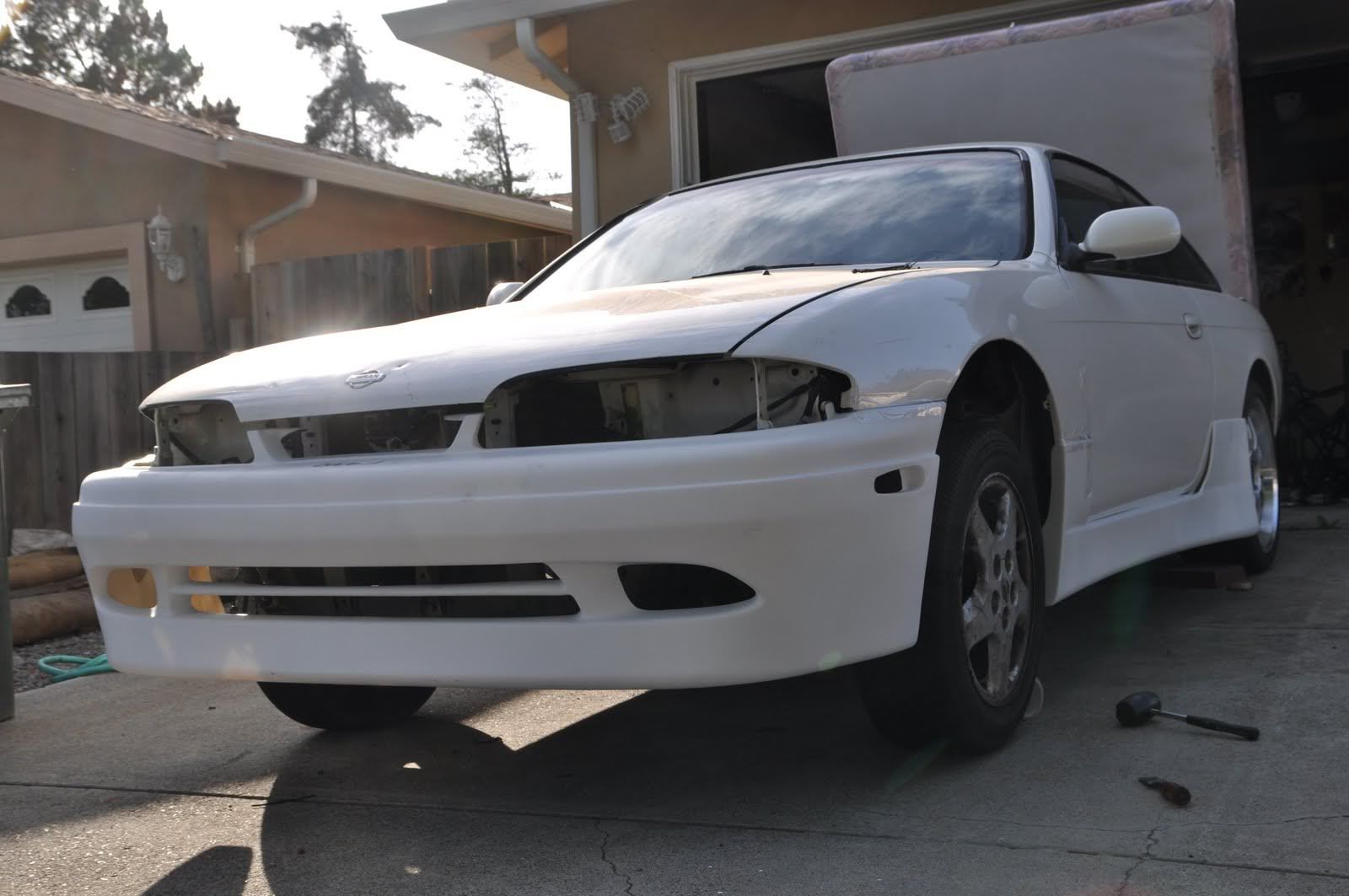 coilovers and wheels are on the way.
pretty cool car, if he doesn't leave it white it might just be the coolest S14+supermade in the US when hes done.
lets hope for the best (and keep this guy away from white paint).