So Mr. LA and I went to Fuji speedway for an event thrown by T-50★Japan at the drift course. Once more, less talking more photo-posting:
I met him at the station closest to his house and we drove from there.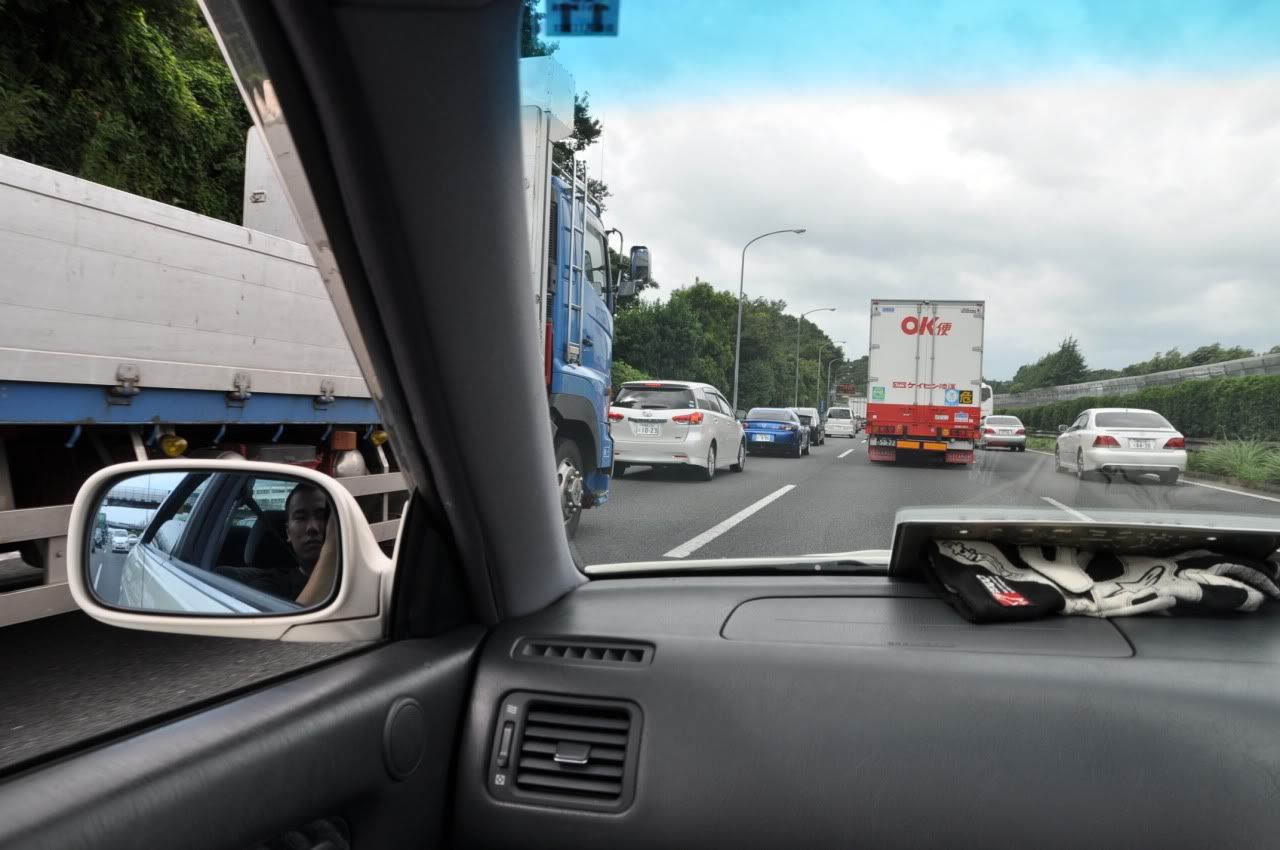 The scenery from Yokohama to Fuji Speedway is amazing, well, the scenery anywhere in Japan is amazing.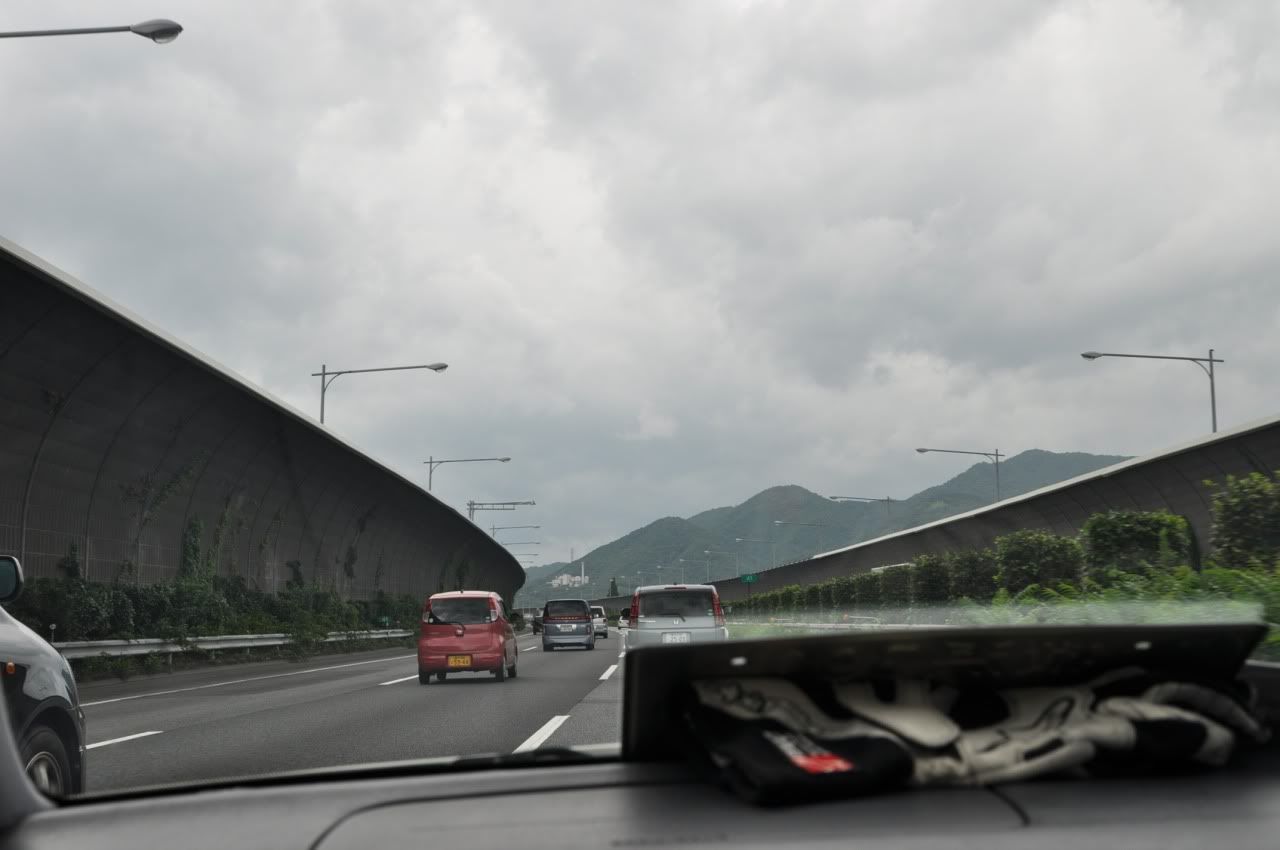 But it started to rain!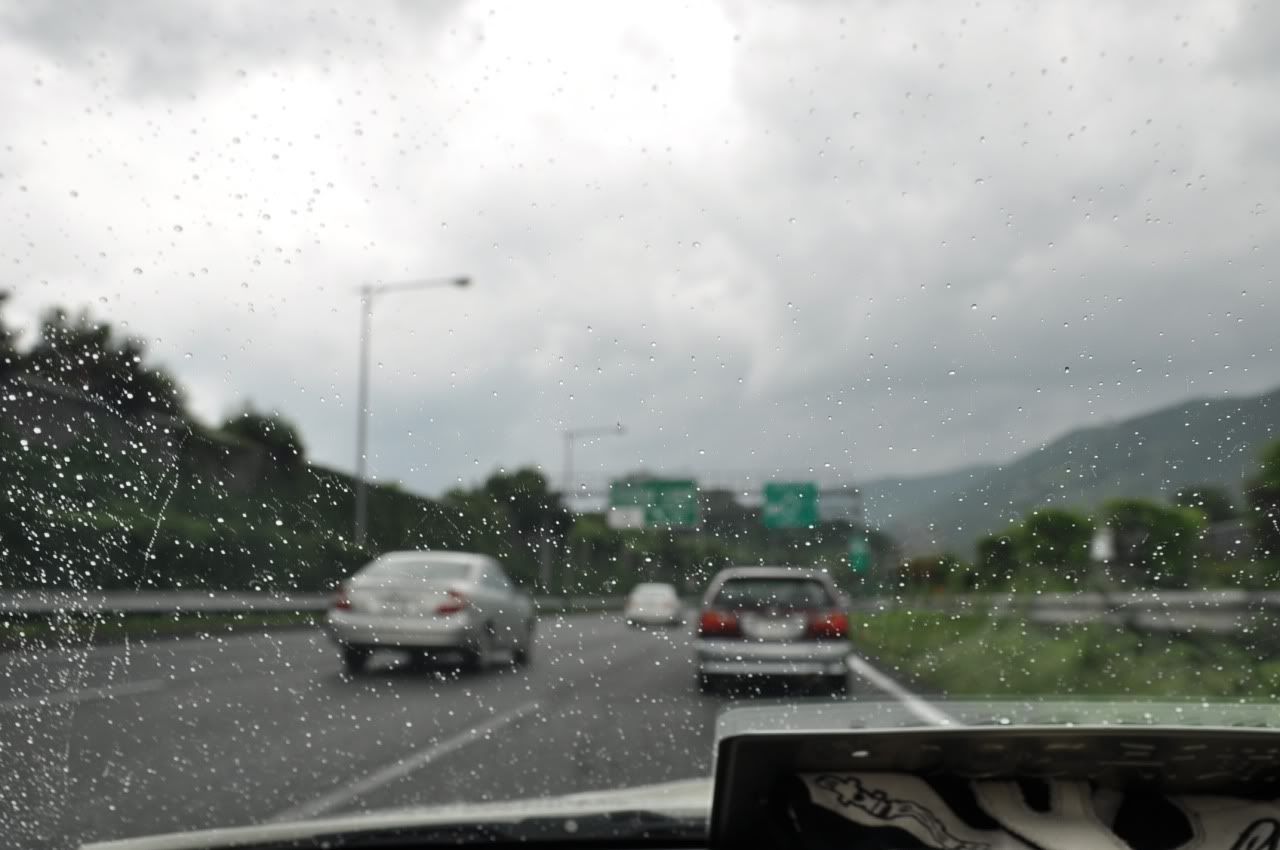 Oh well, Adds to the beauty.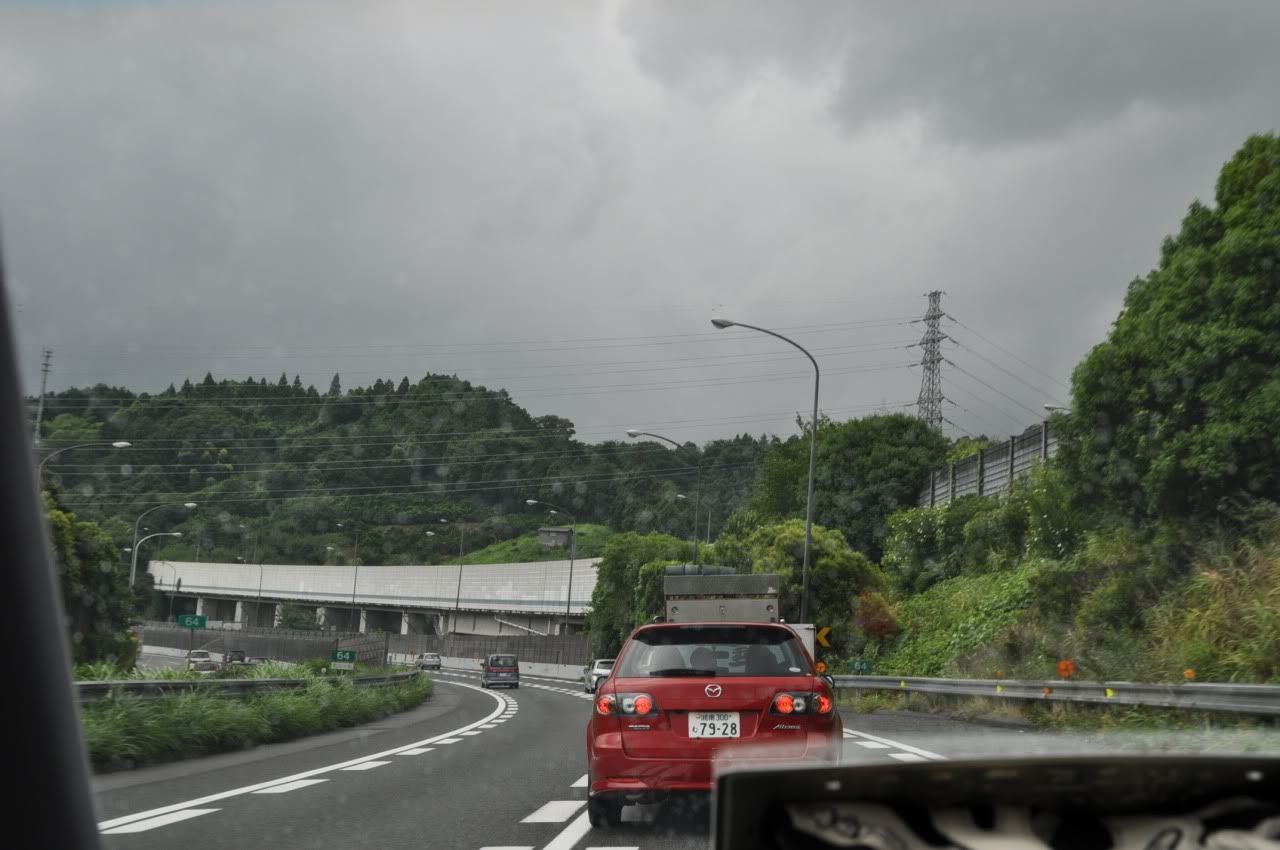 The scenery is beautiful, EVEN IN A TUNNEL!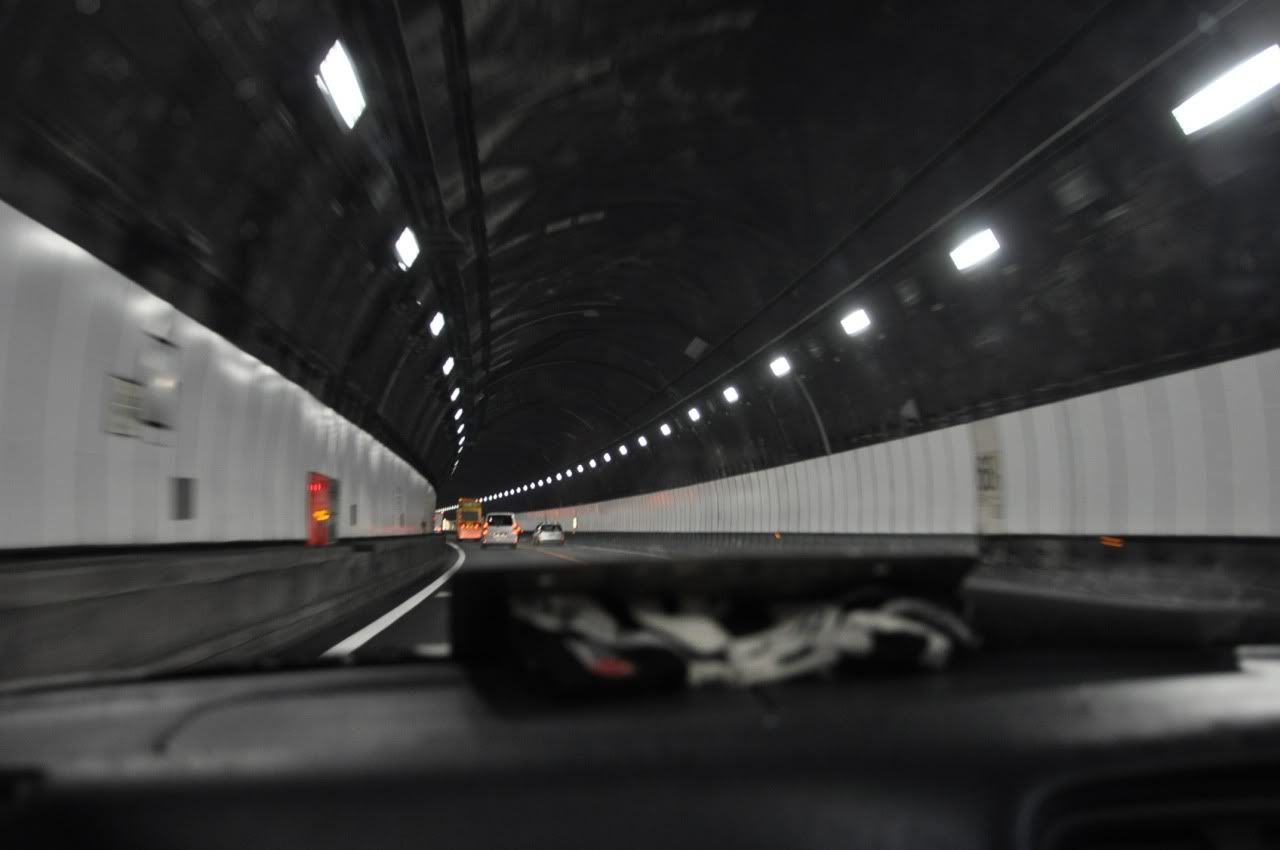 We stopped at a 7-11, he told me that everybody meets here previous to events so it's usually cracking in the morning, too bad we got there at 11. haha.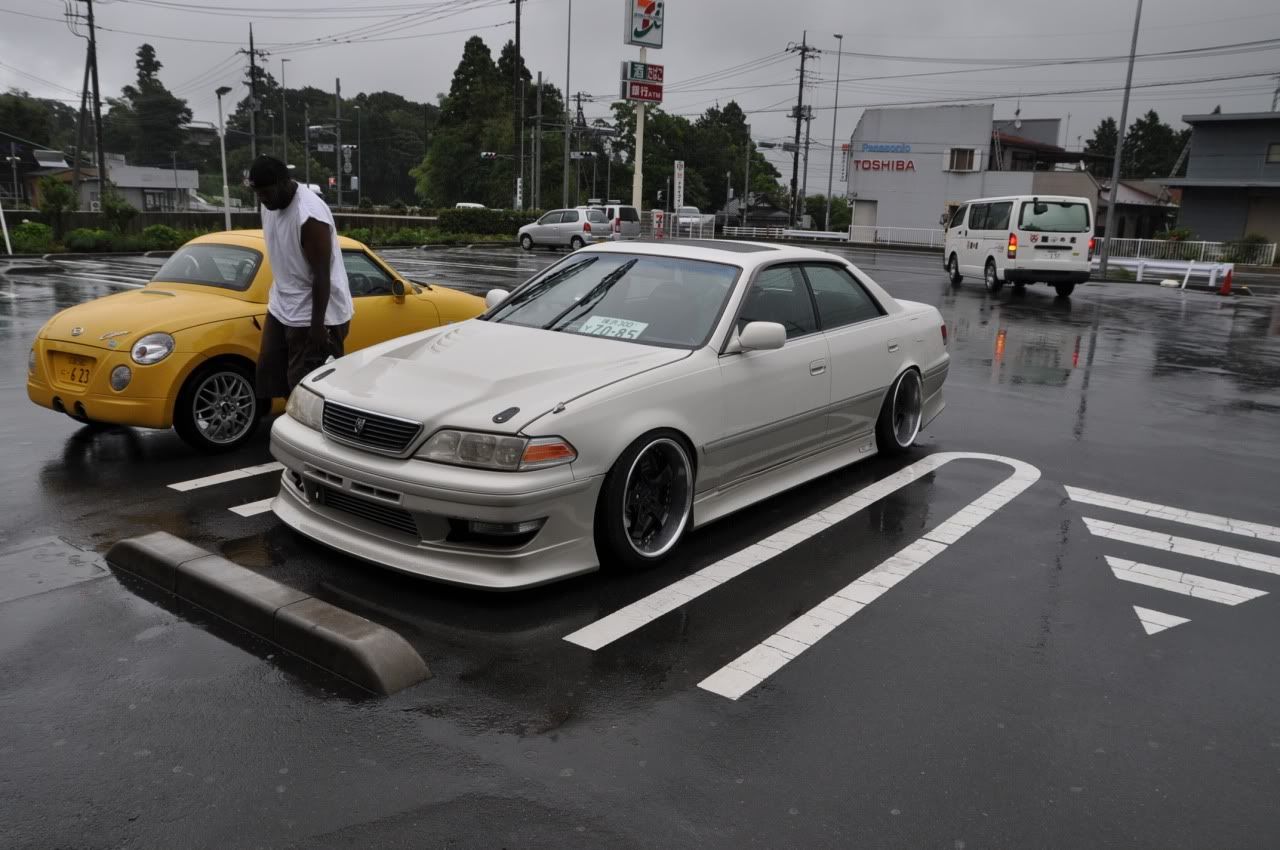 I also bought this issue of CARBOY, I'm sure you can guess why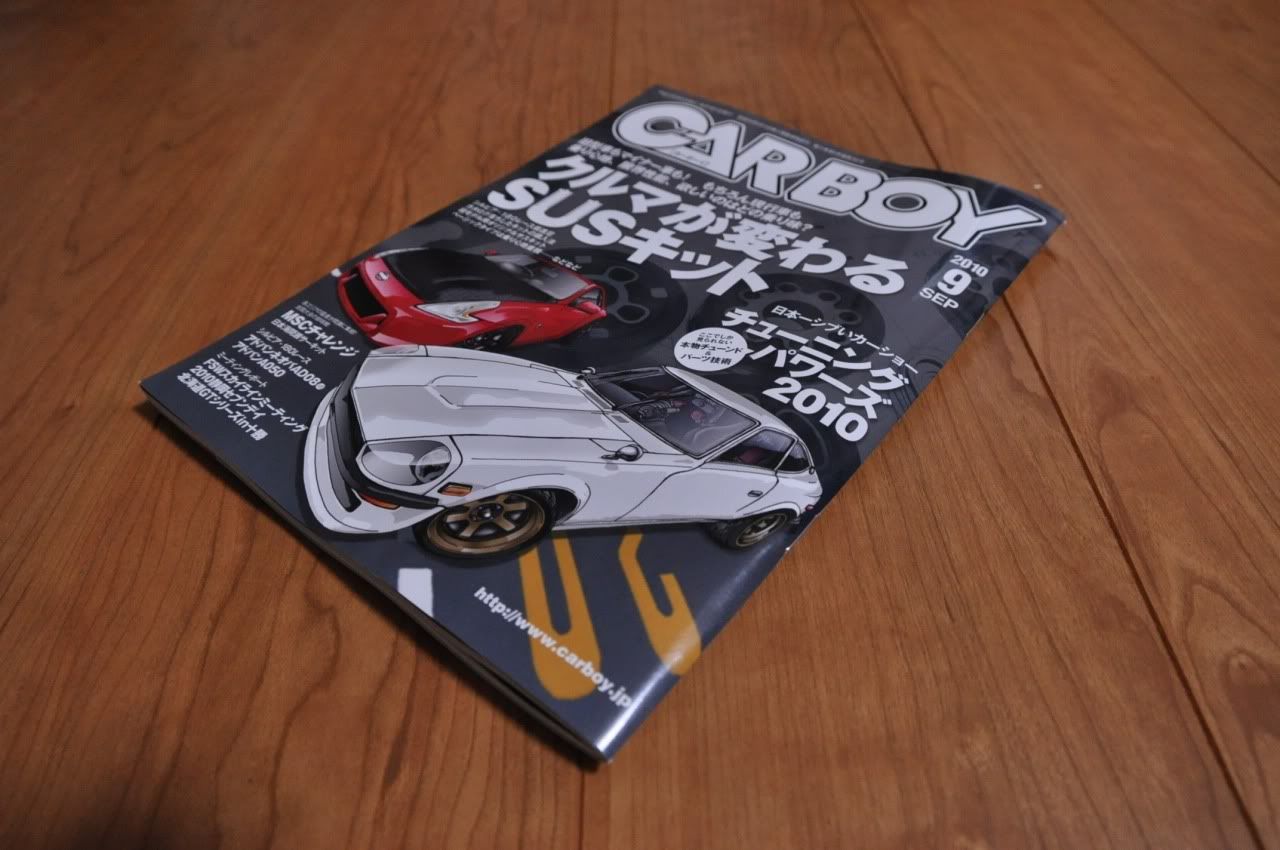 Fuji Speedway, I've only seen this in videos, magazines, and in my dreams.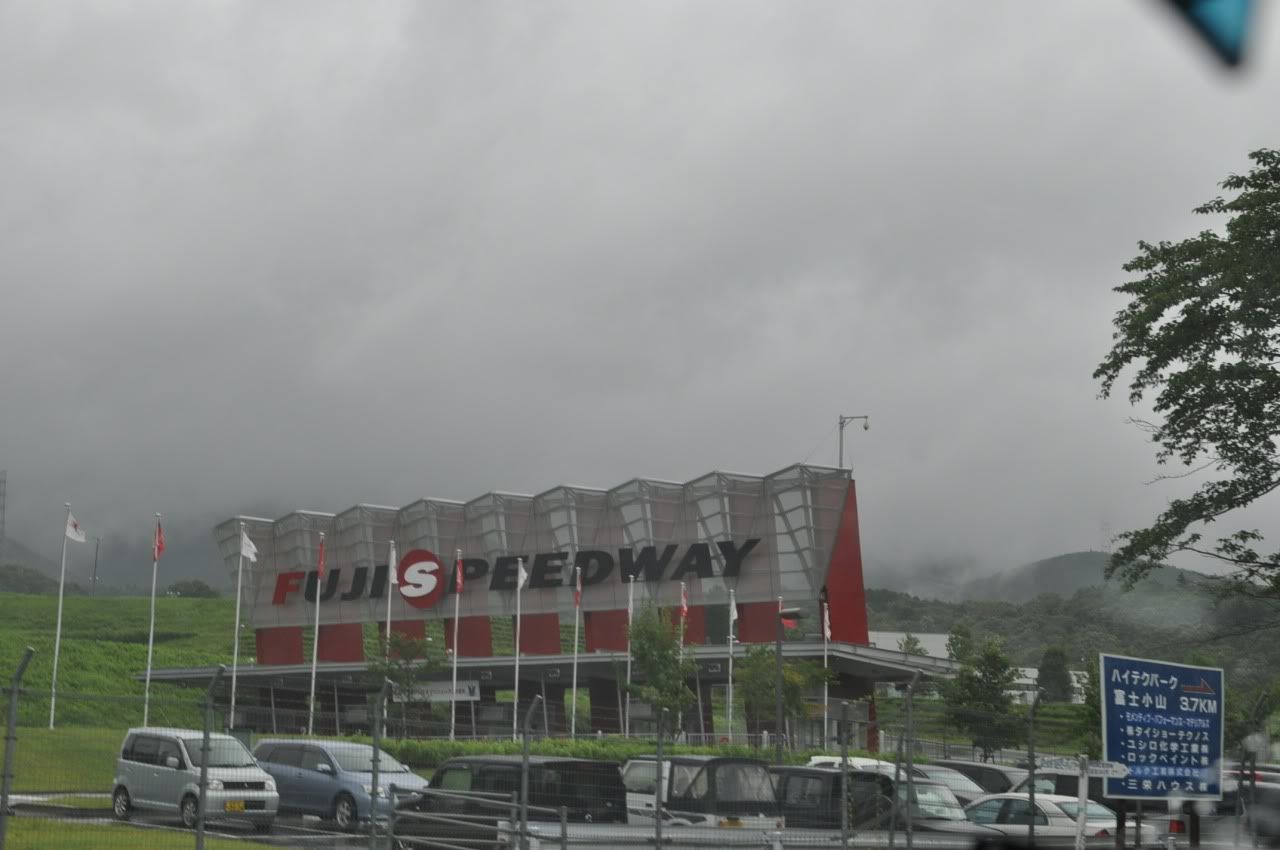 I also got a sweet sticker, It took a bit of restraint to keep from sticker-ing up my computer while i was in the states but it has paid off - The first sticker on my netbook!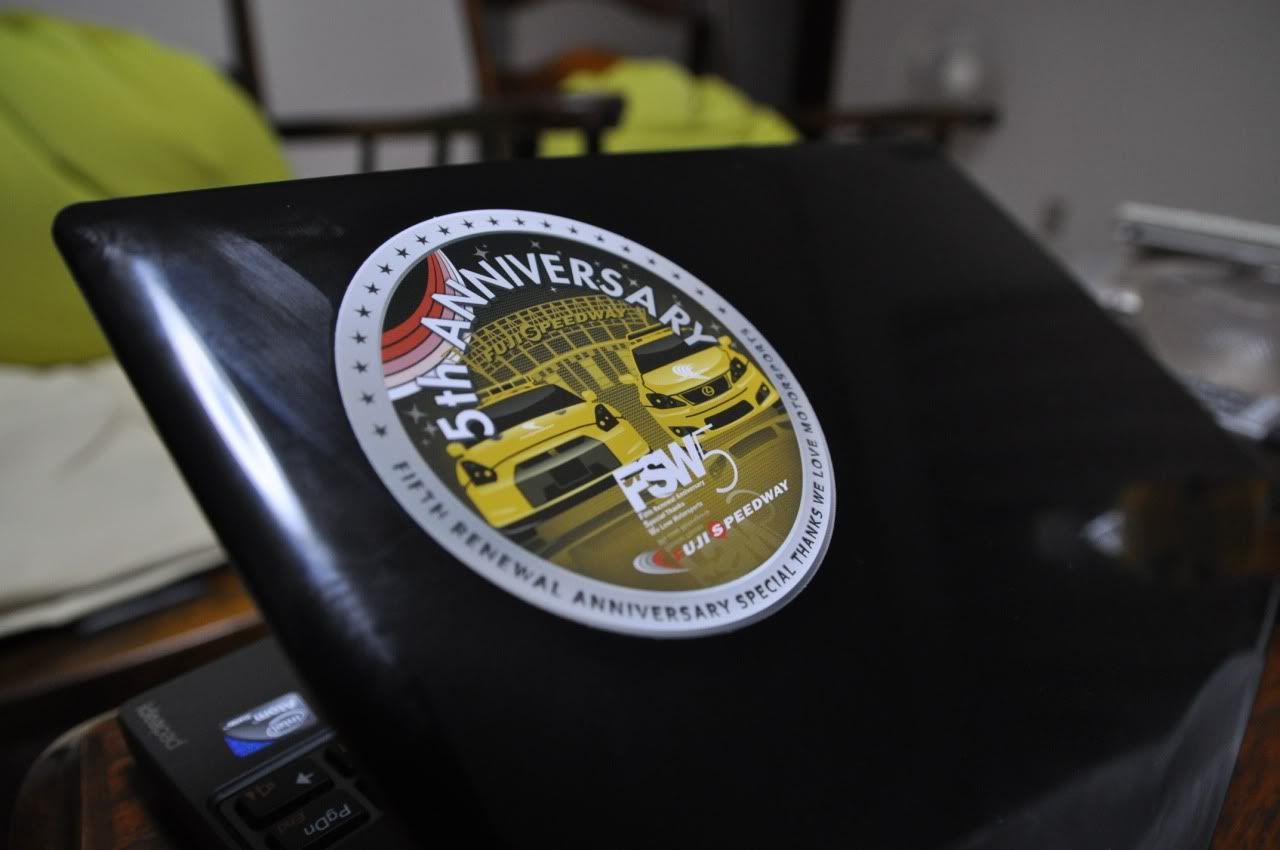 The first car that i noticed was this sweet S14.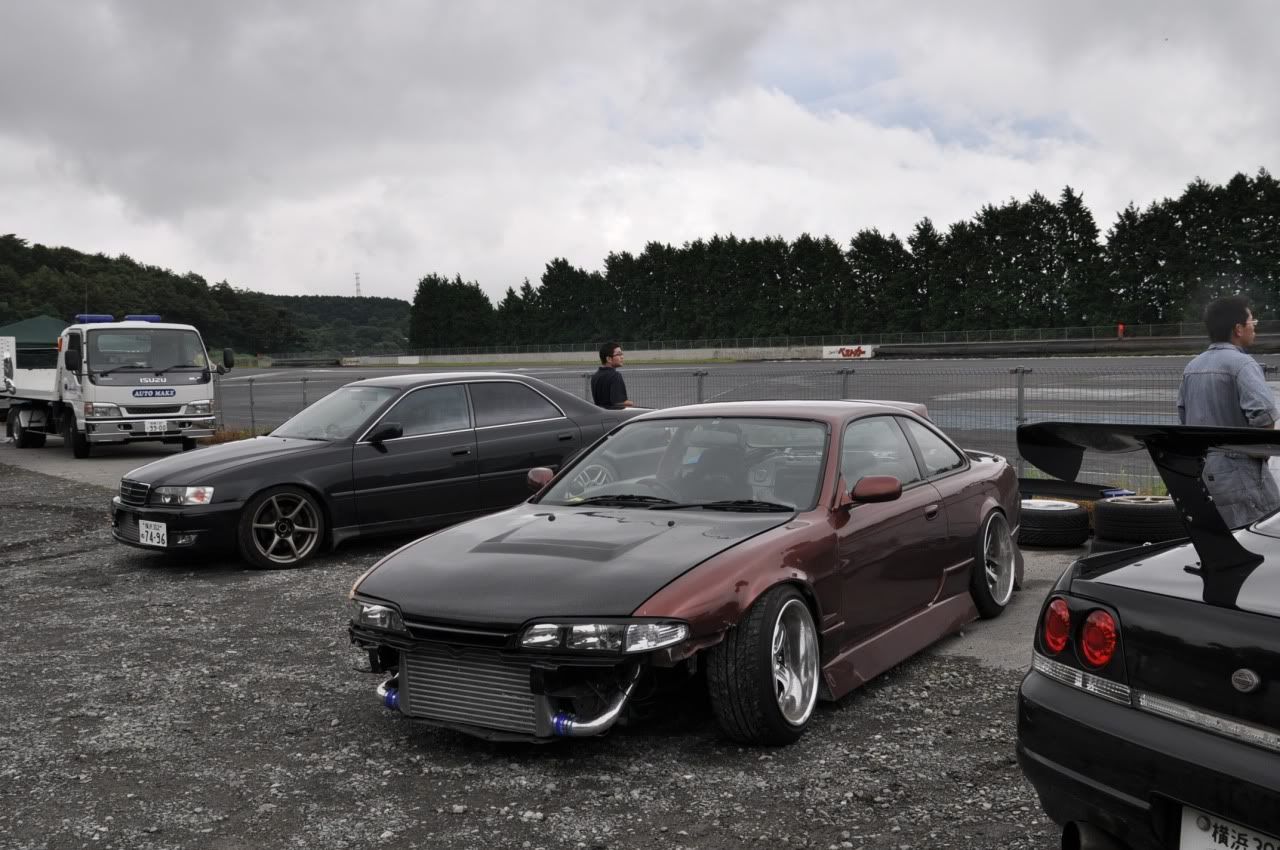 We parked next to this 86, I immediately noticed the PEAK sticker and got excited, I thought perhaps Chihiro-san or his brother were there, but they were not, just one of their teammates.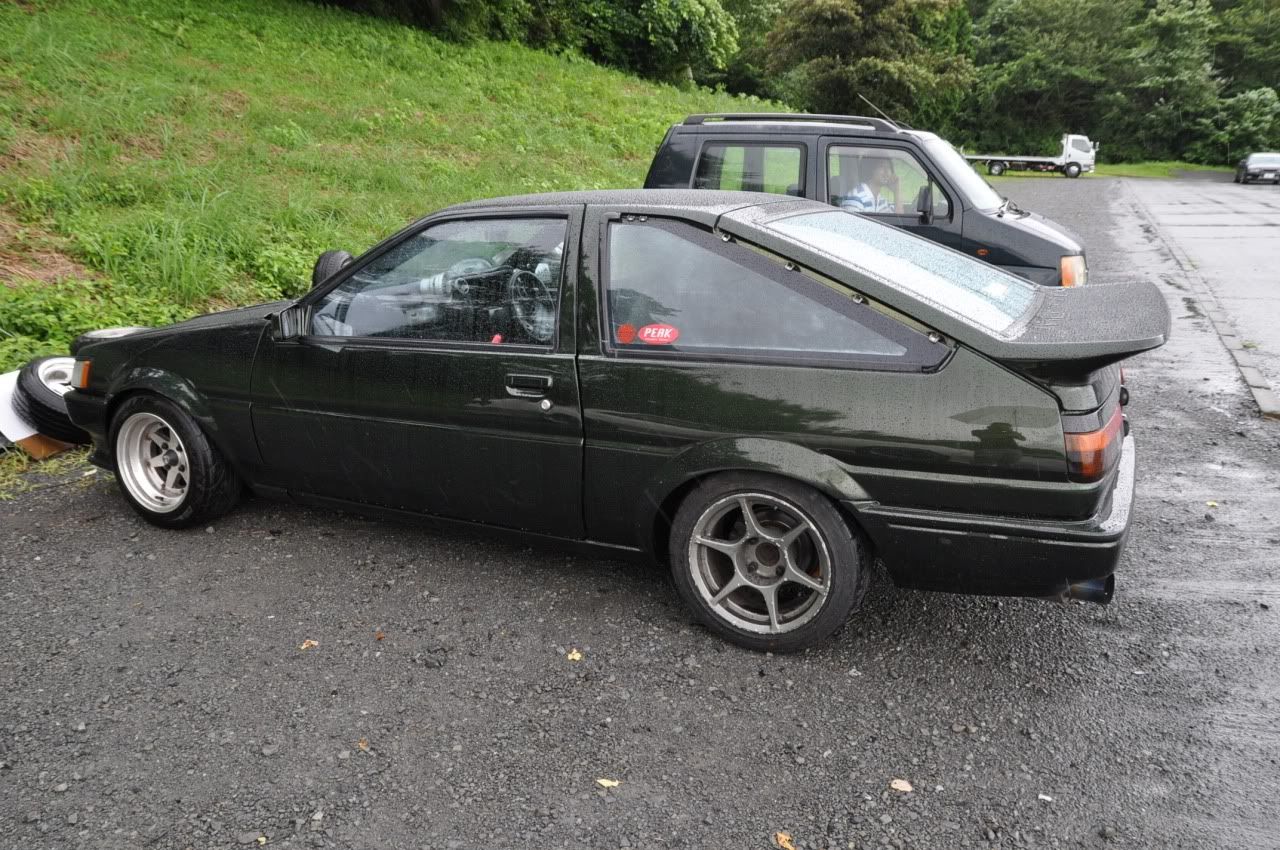 We got out of the car into the rain and started walking around.
There was a serious assortment of 86s!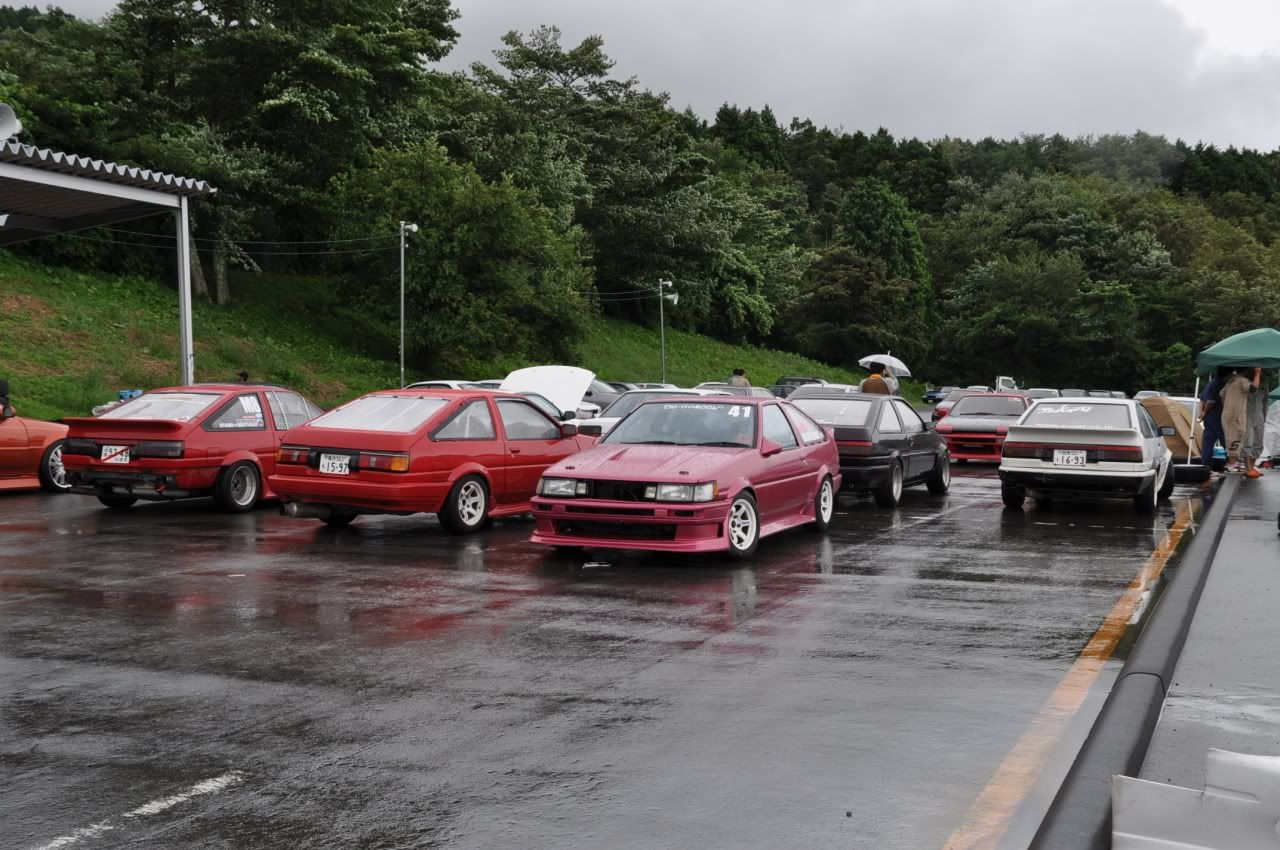 cars that i have only seen in magazines and videos, T-50★JAPAN!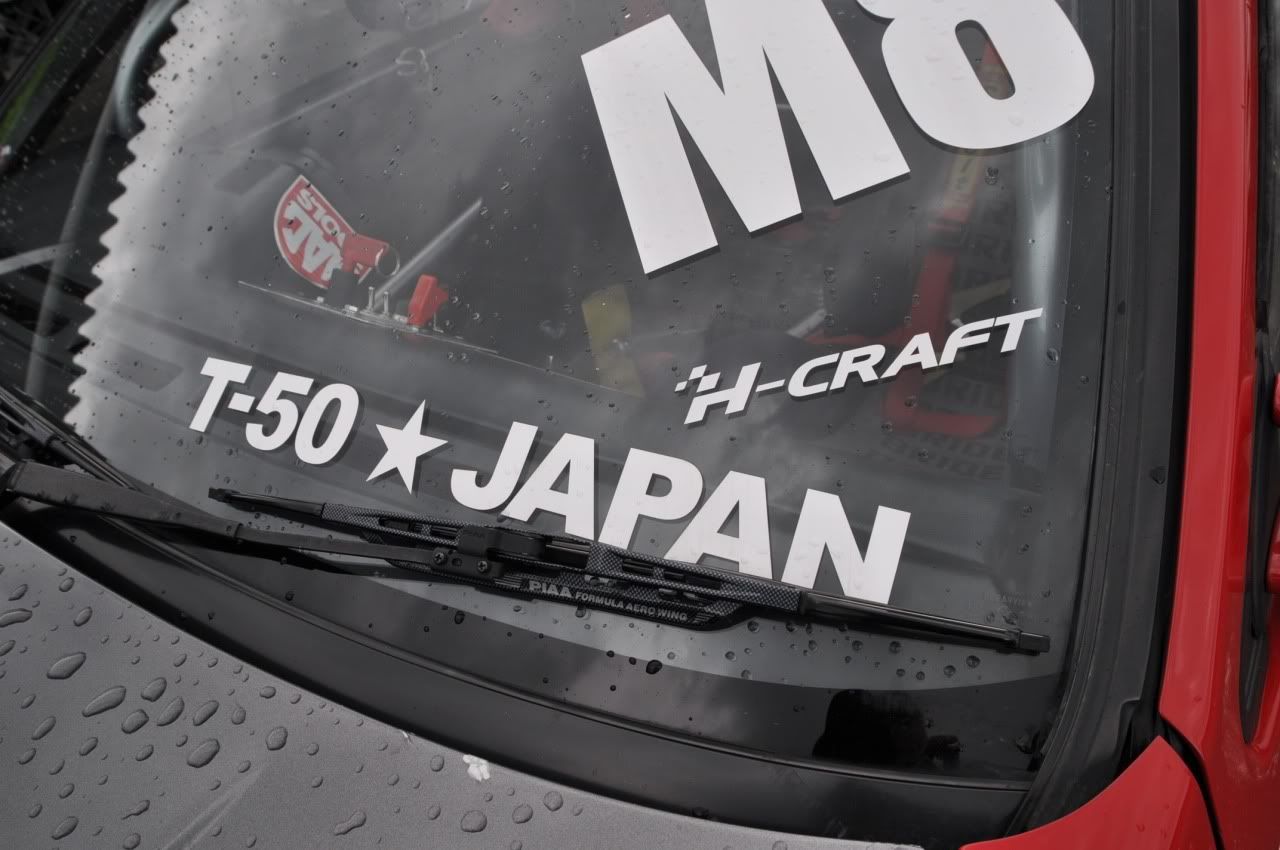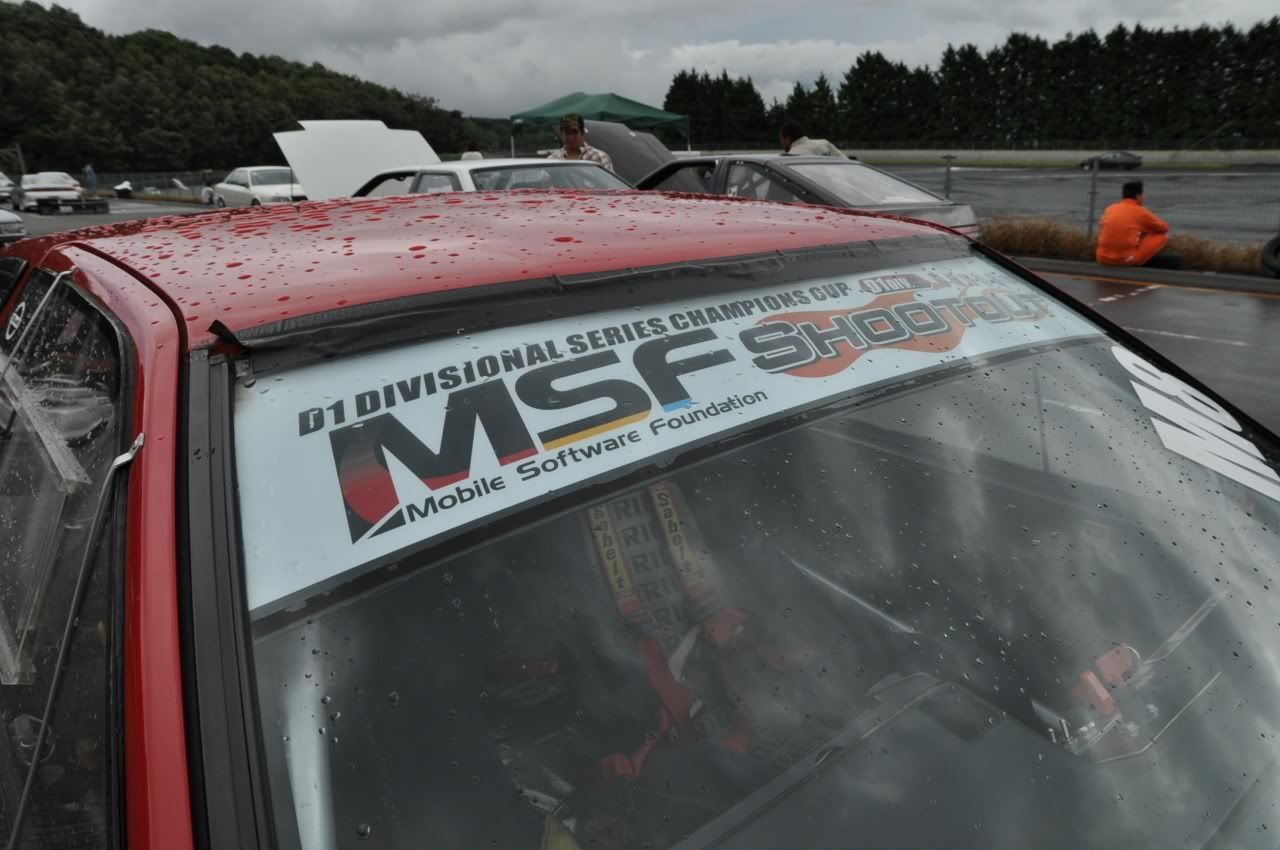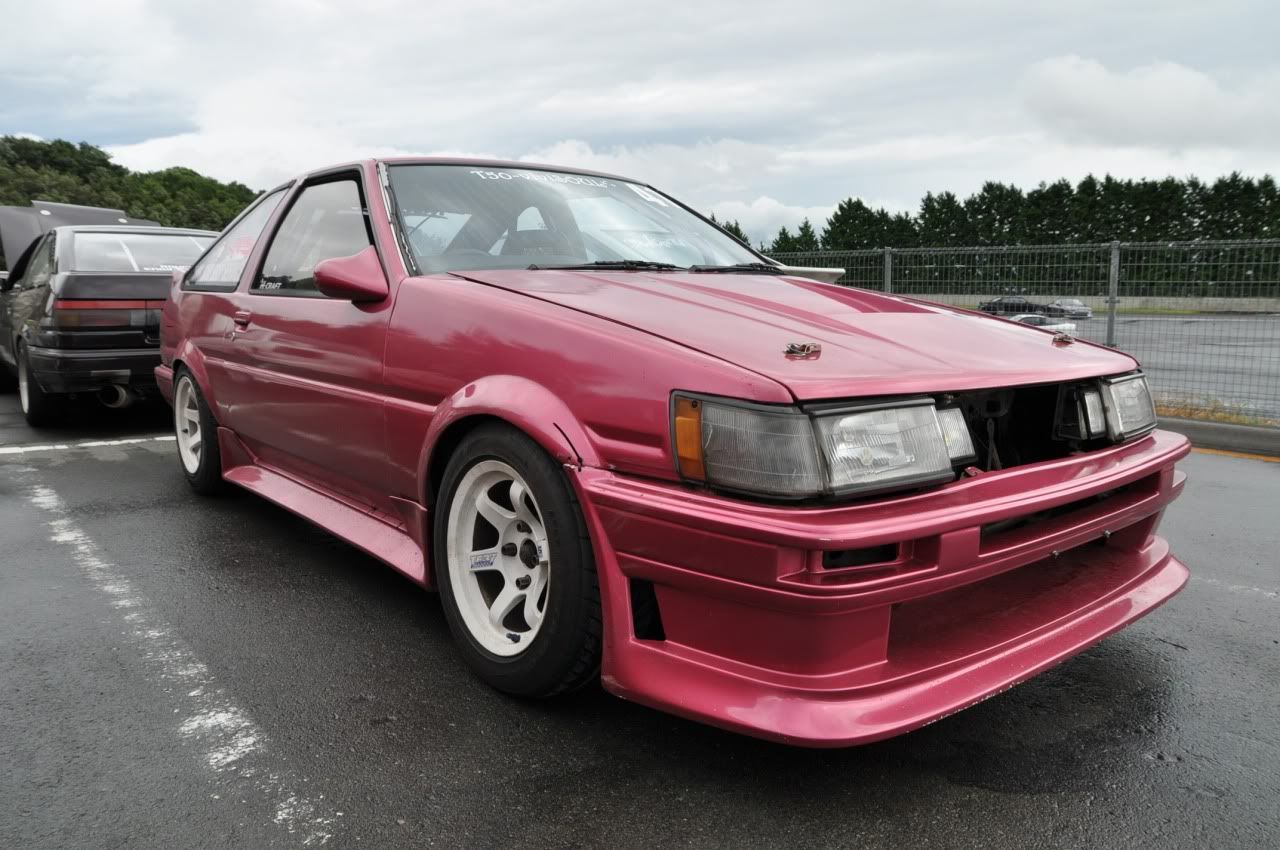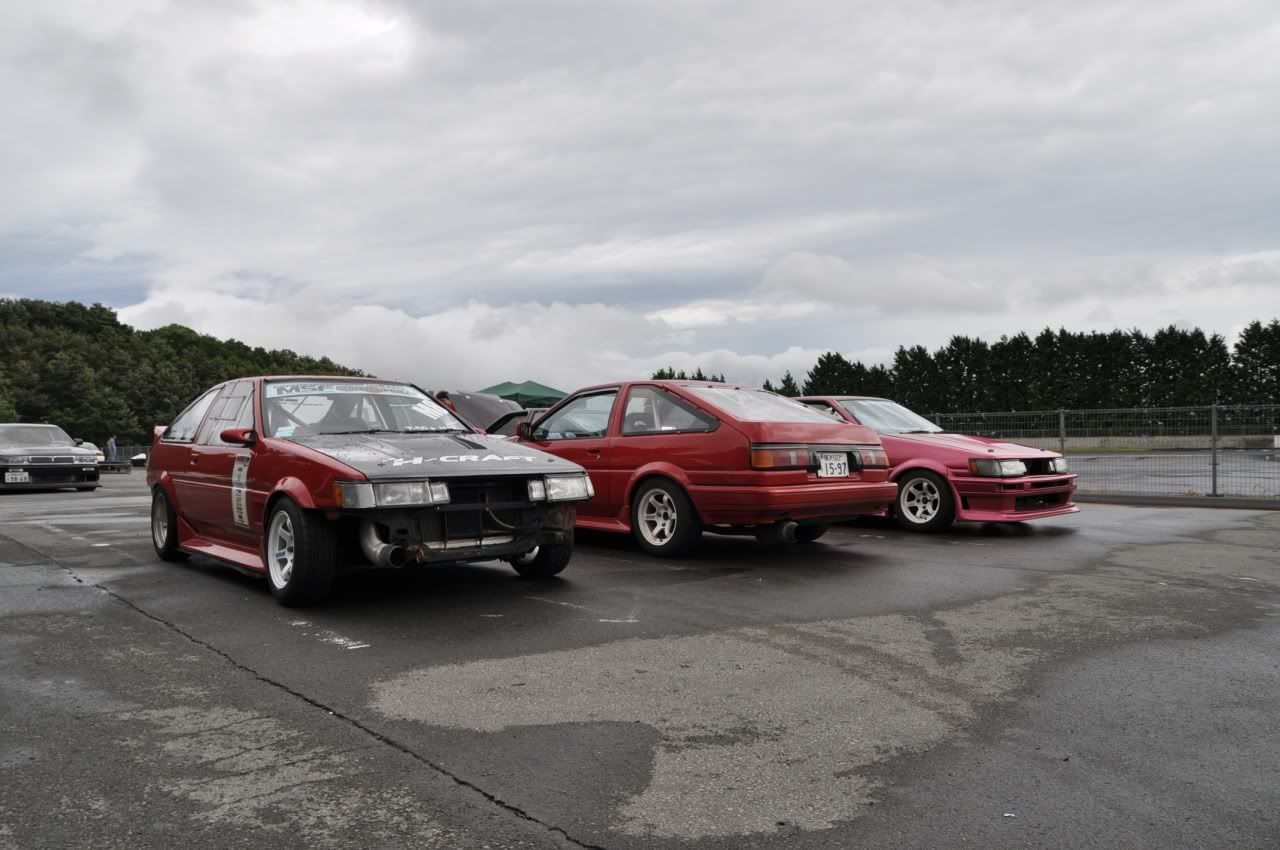 There were nine or ten 86s there, they had their own run-group!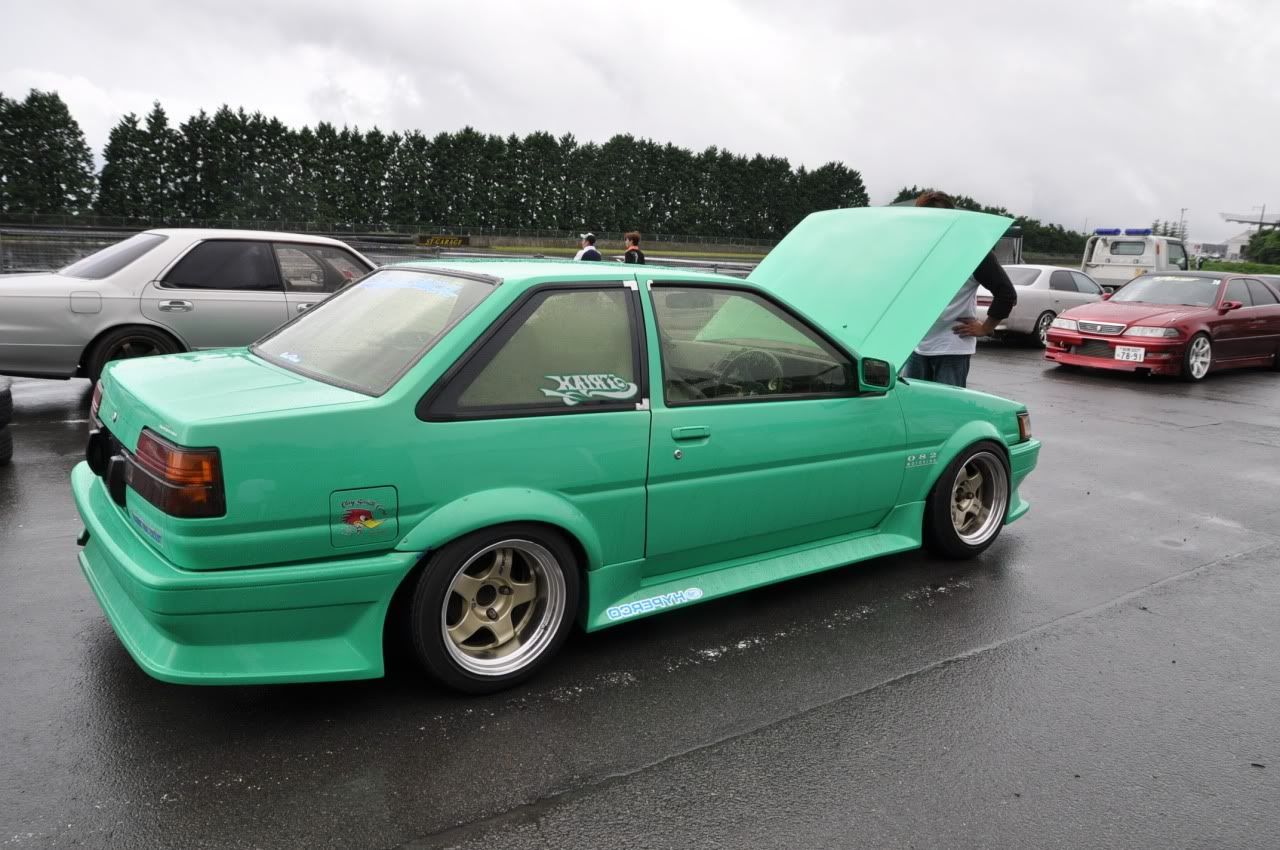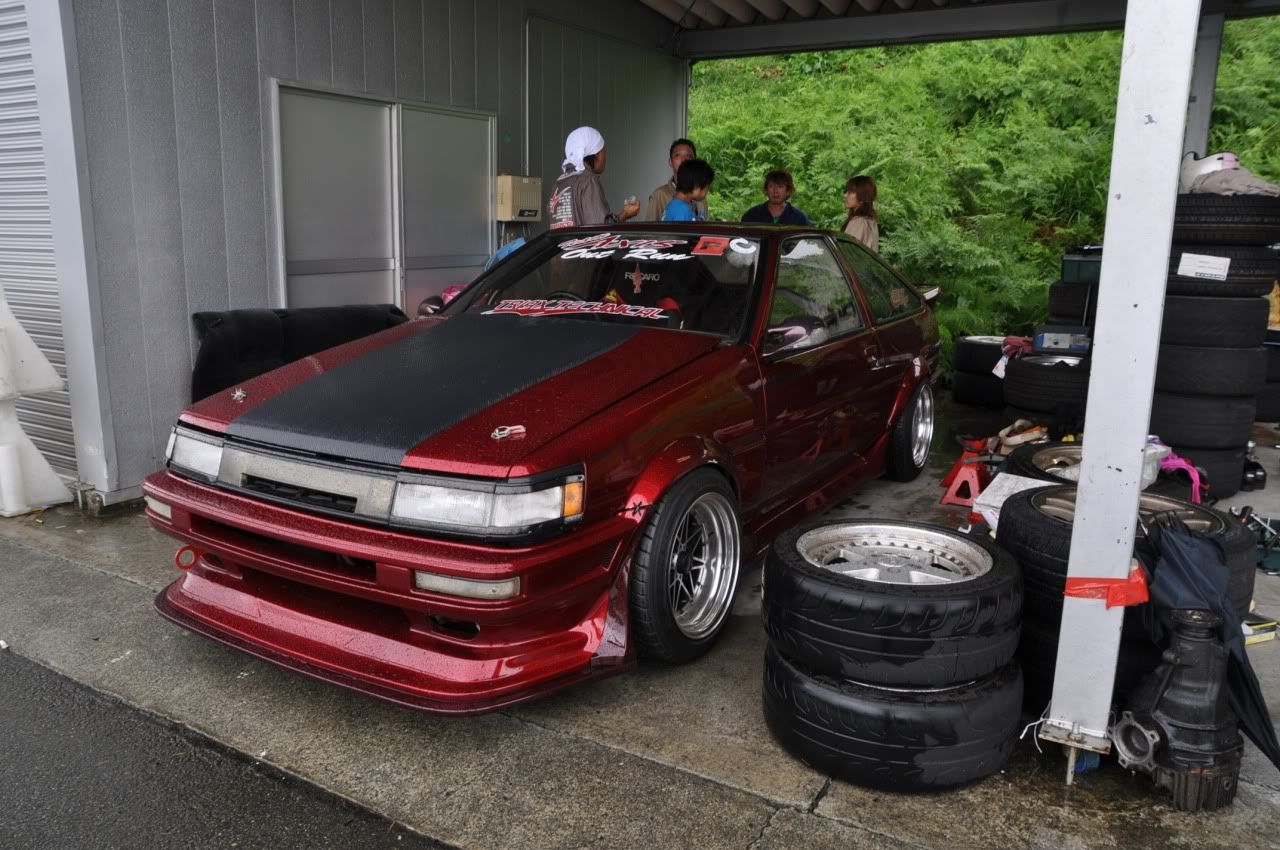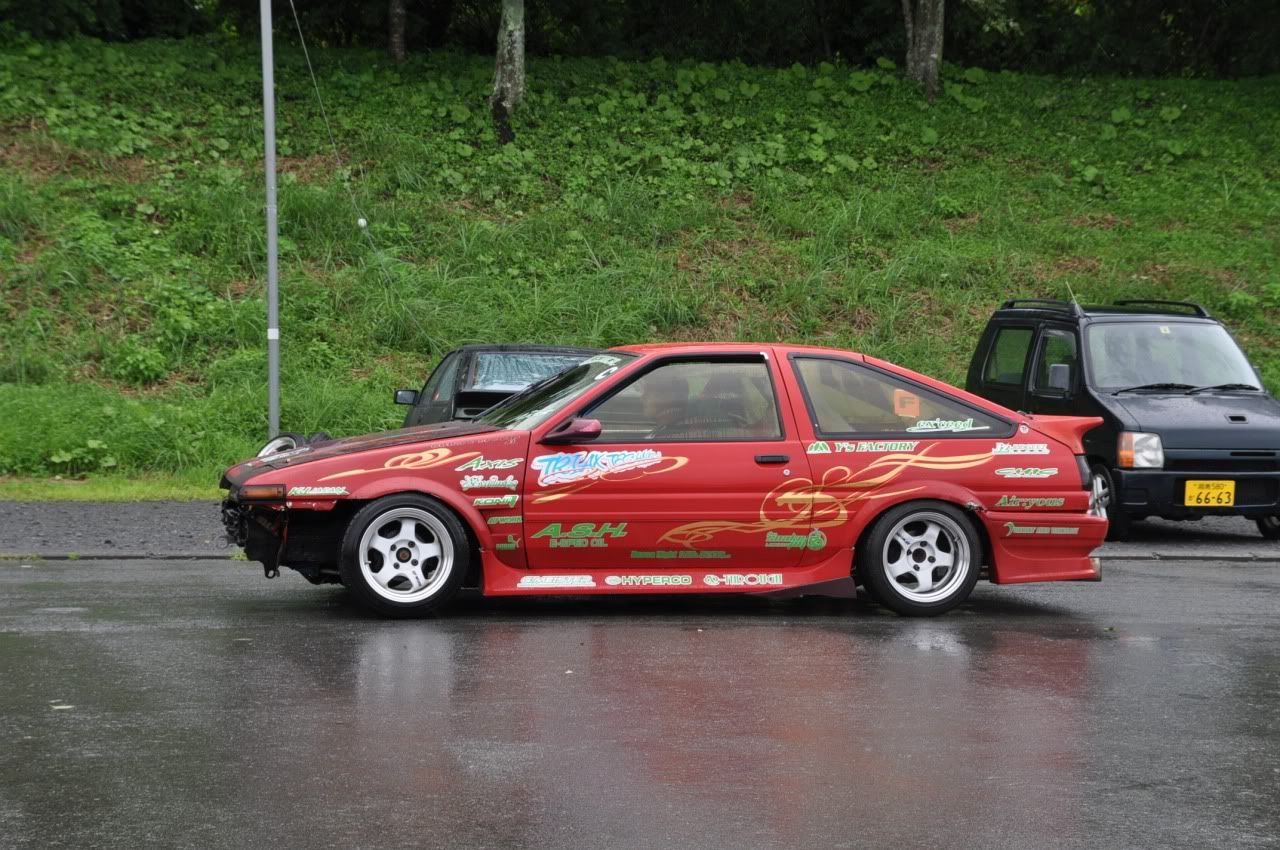 LA's friends, part of Team Axis.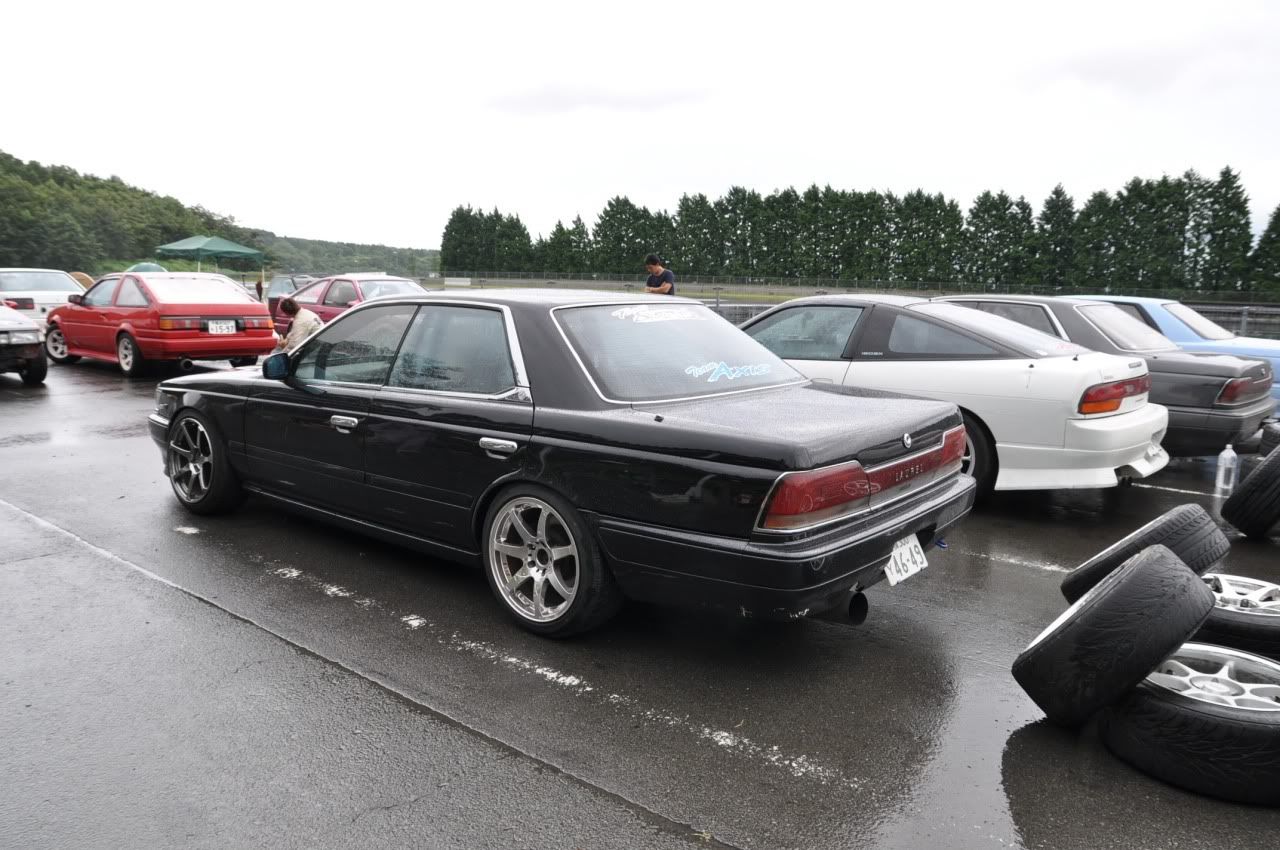 There were many JZXs there, including my favorite car of the day.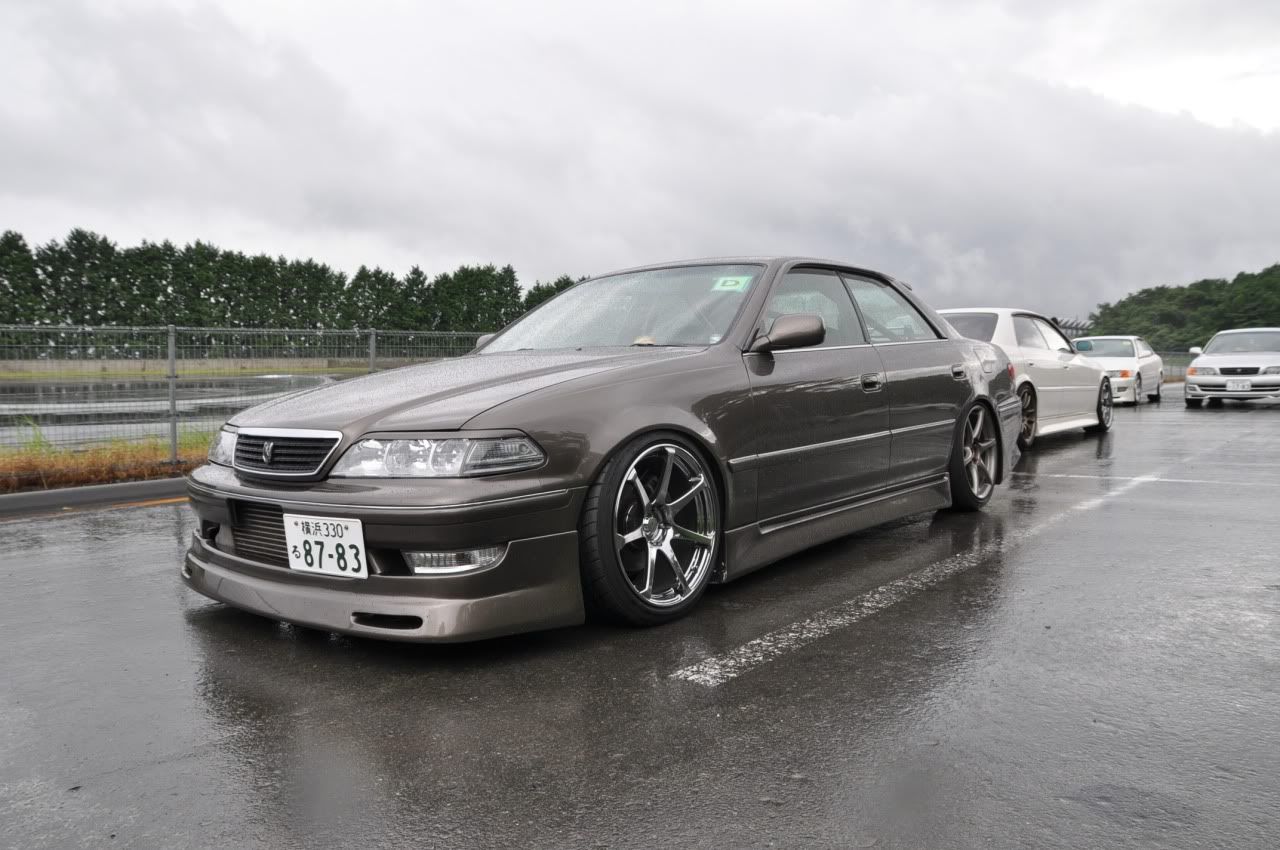 This thing was fucking cool.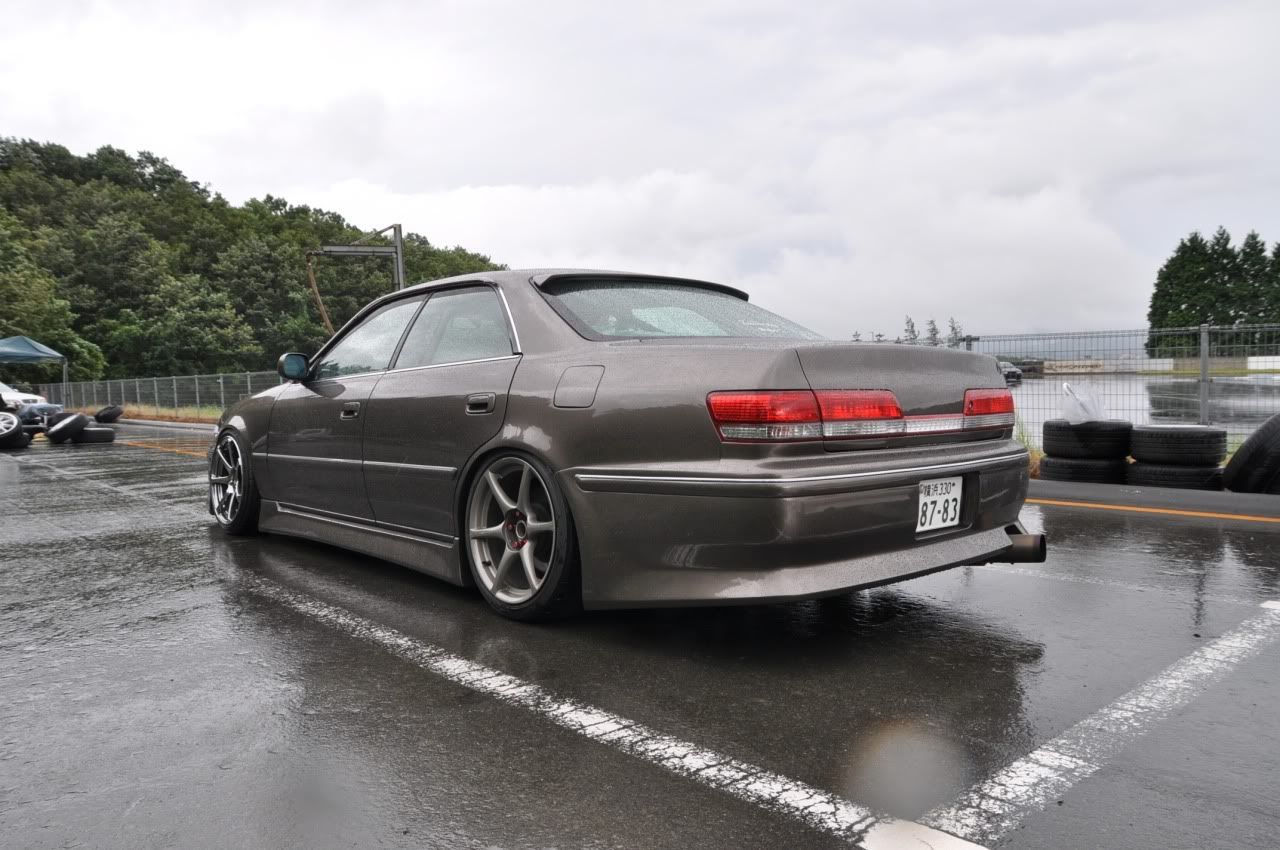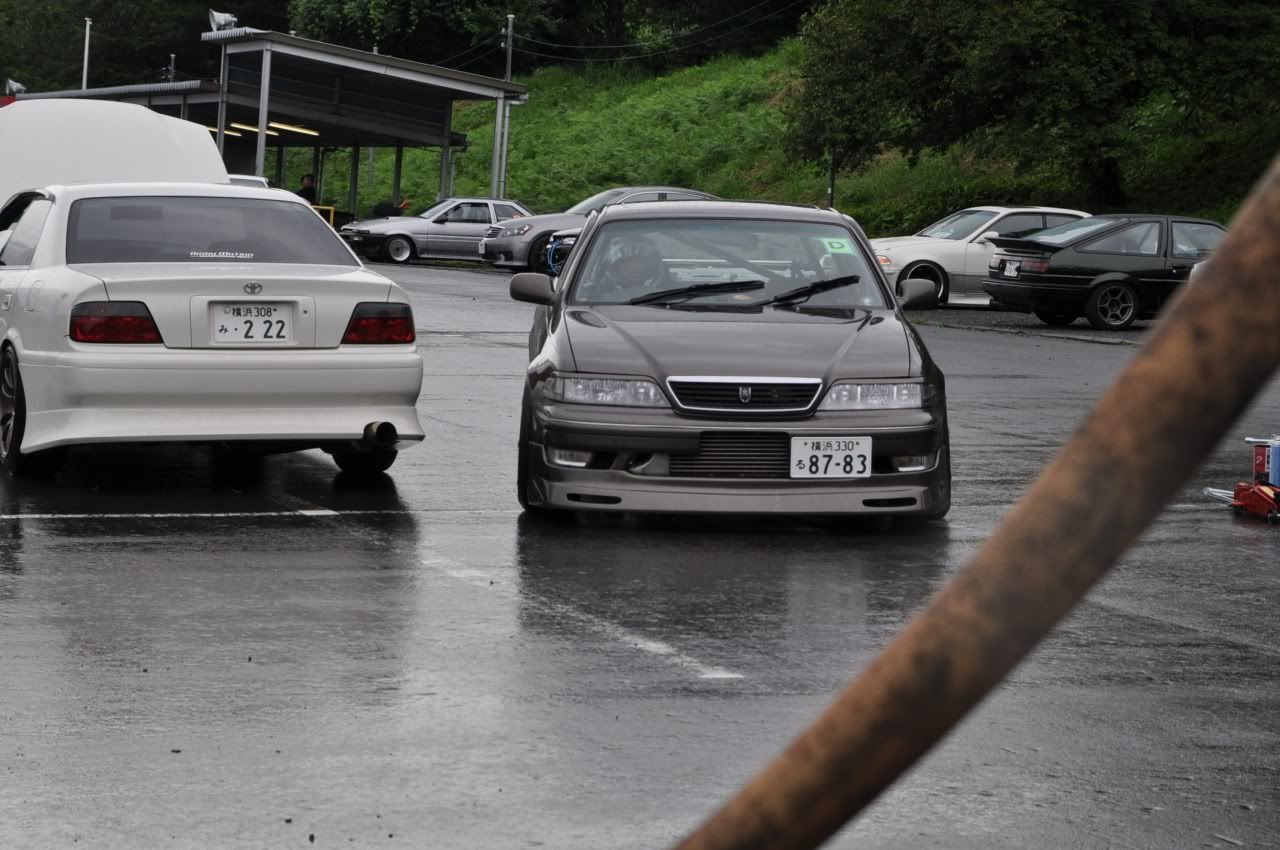 A couple other JZXs.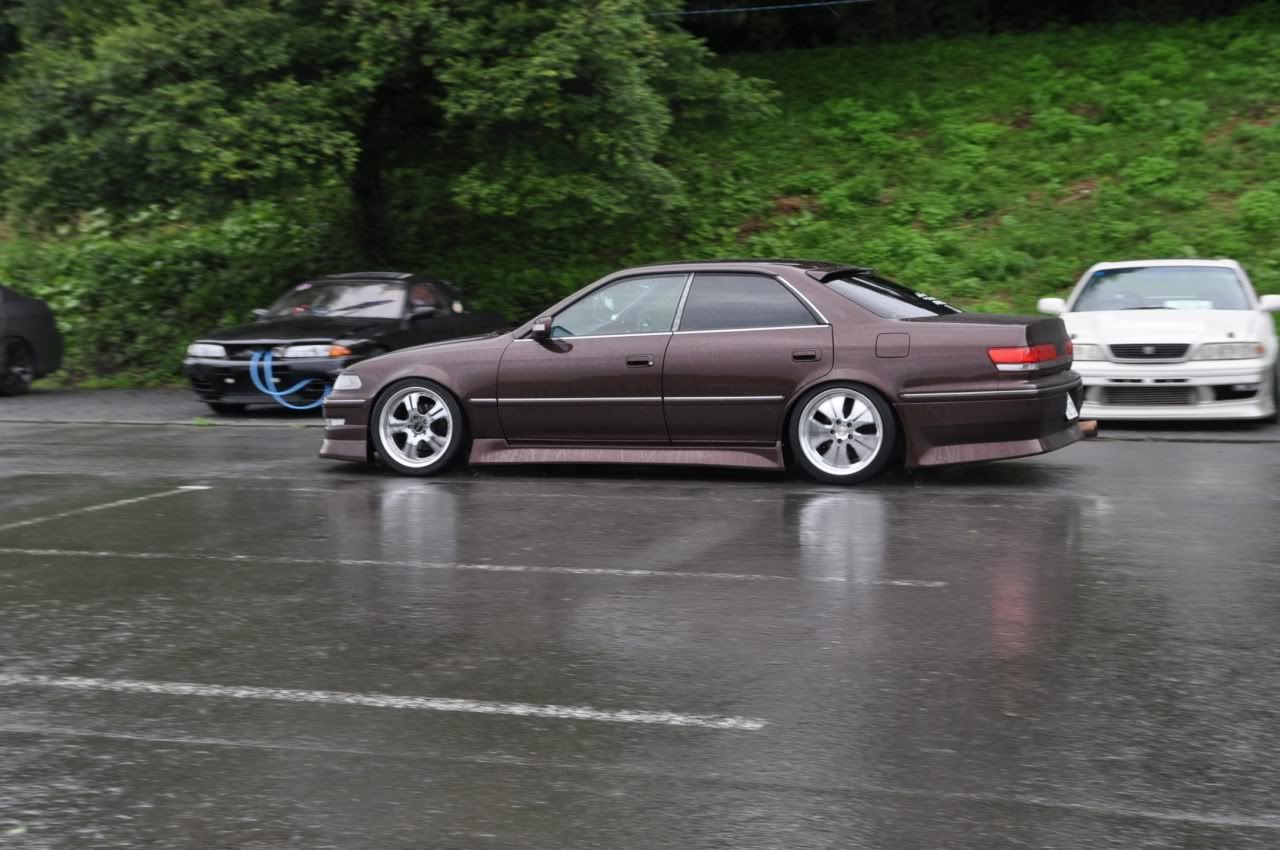 Check out this Fuga that was parked off to the side, especially those brakes!
I also got a BUNCH of action shots, ill post those as soon as i sort through all of them~