Upstairs over at U' Parts Sanriku is a used parts shop that had some pretty cool stuff. I'll let the photos speak for themselves with minimal captions.
but before that, some shots inside the work area.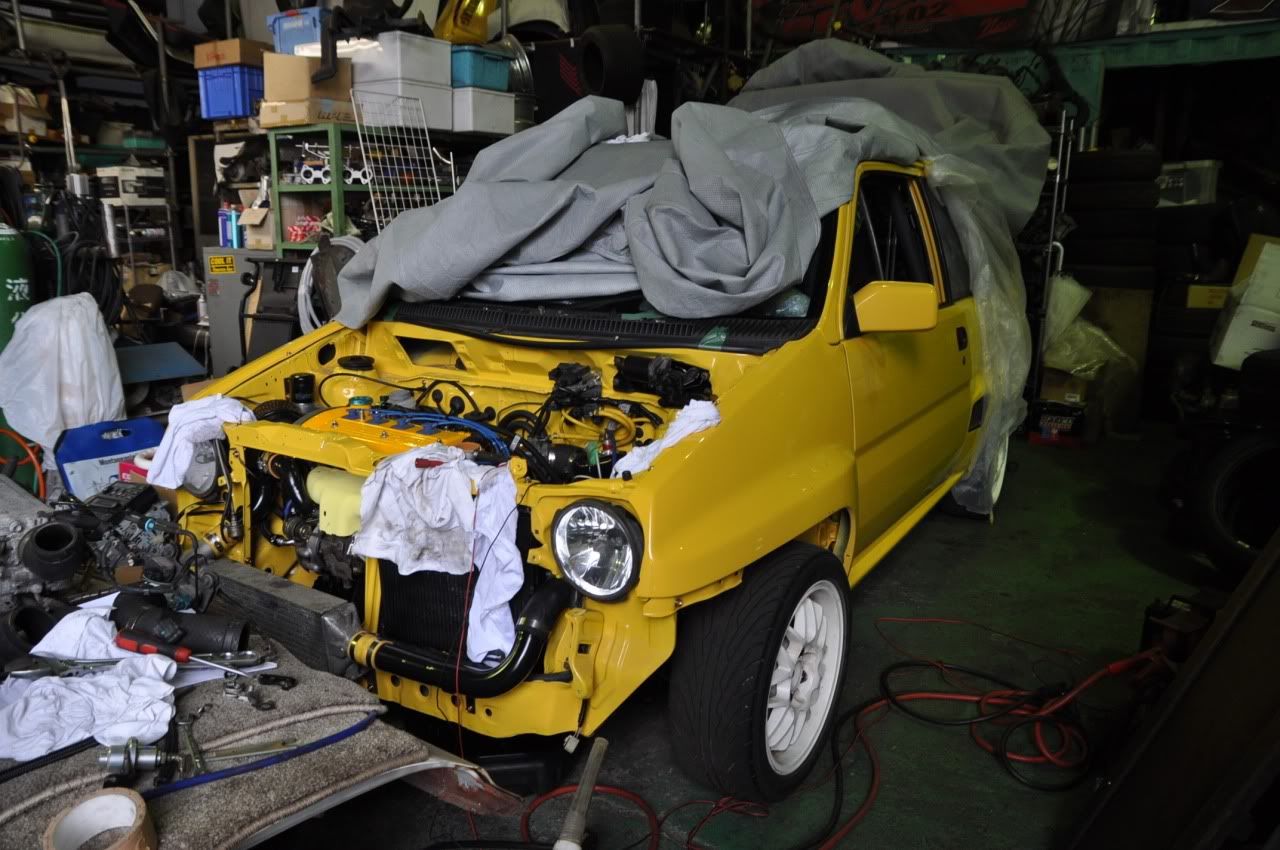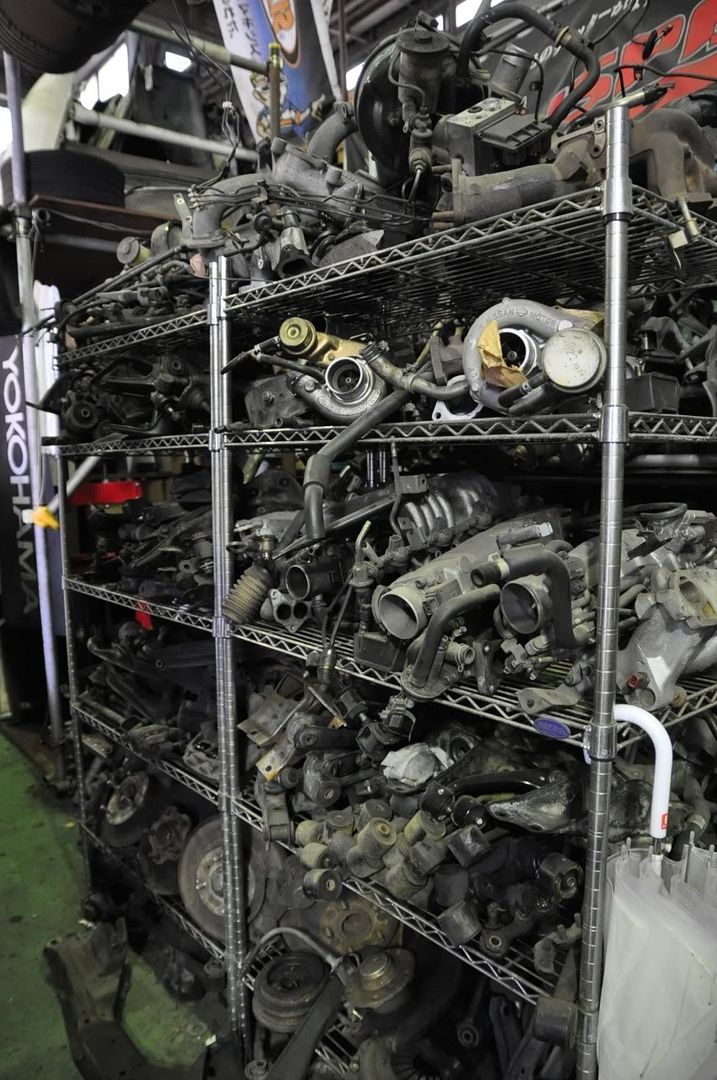 Okay, so i walked up the stairs all the way to the top and it is HOT up there. The first thing i noticed were the wheels.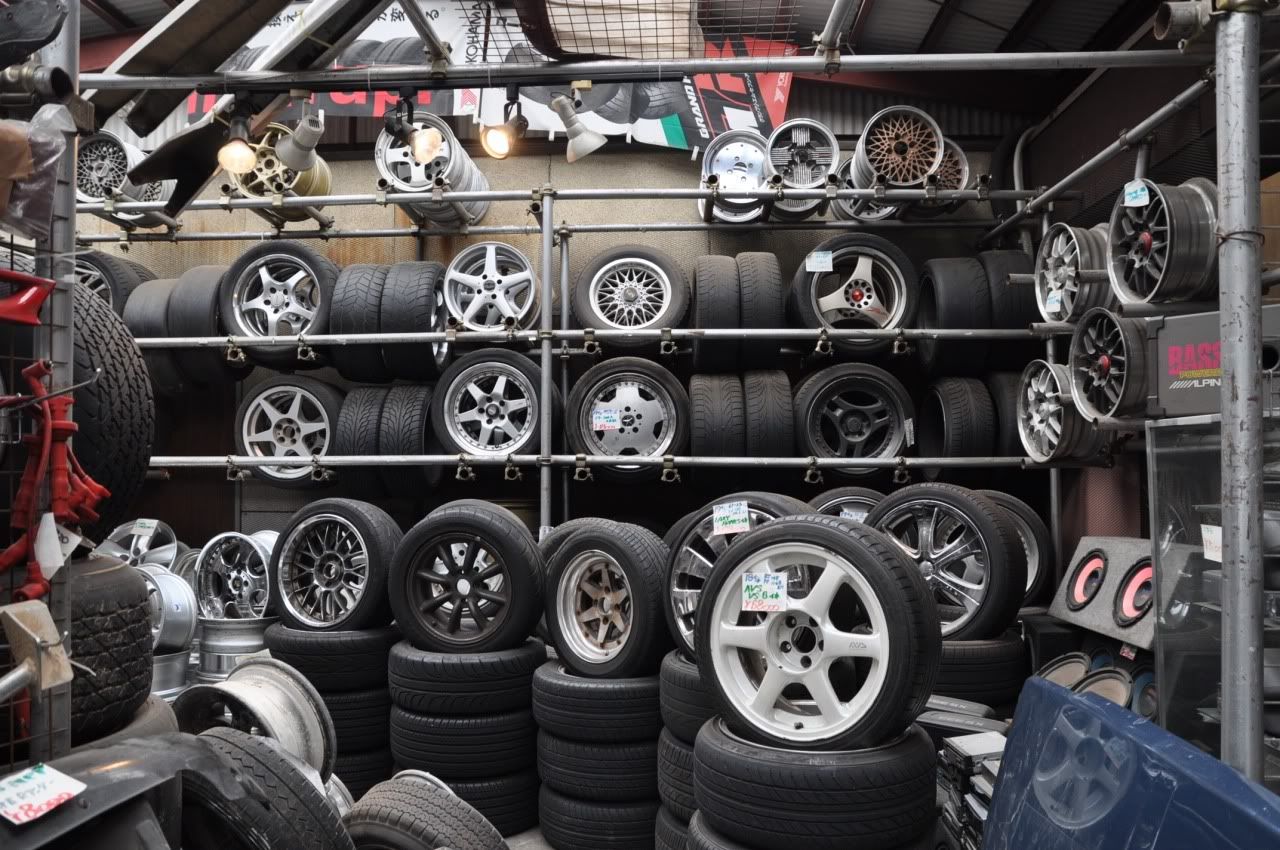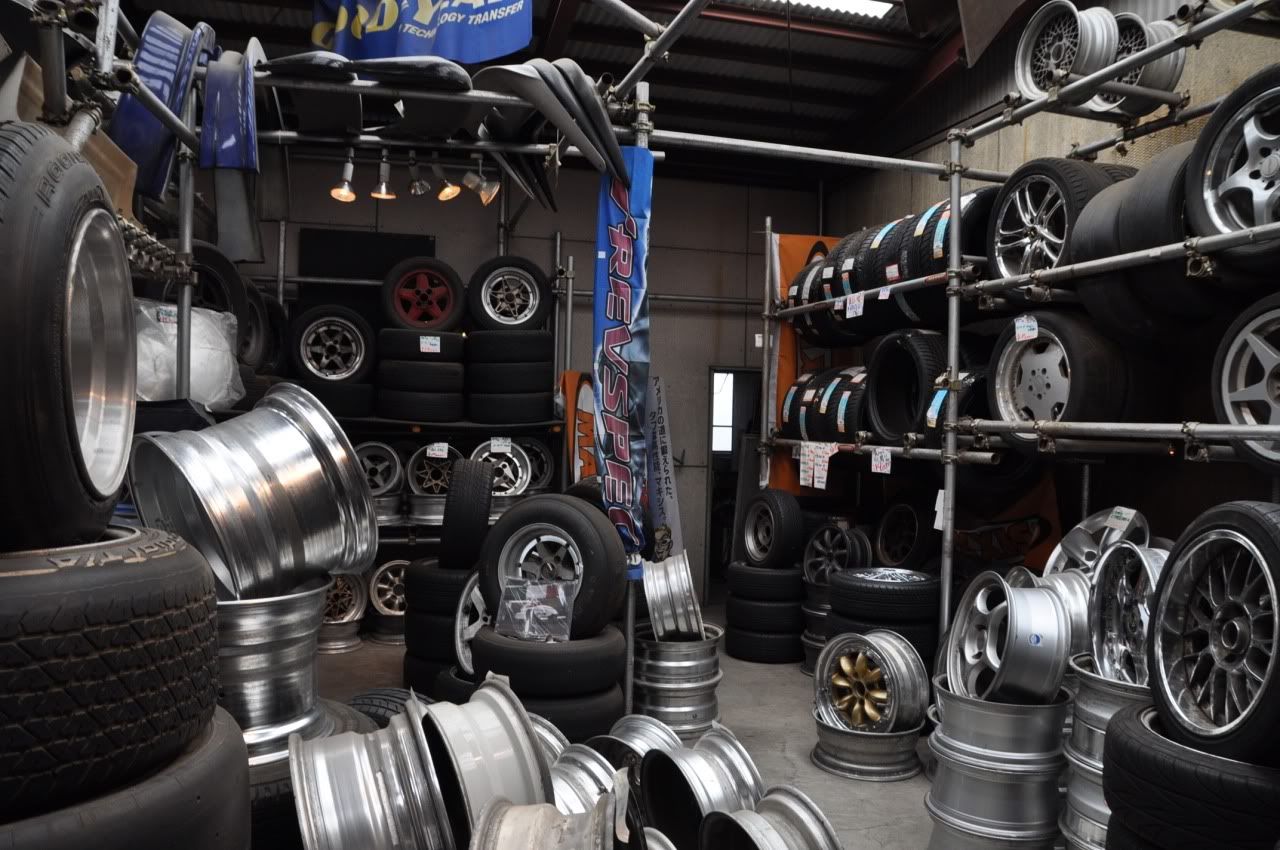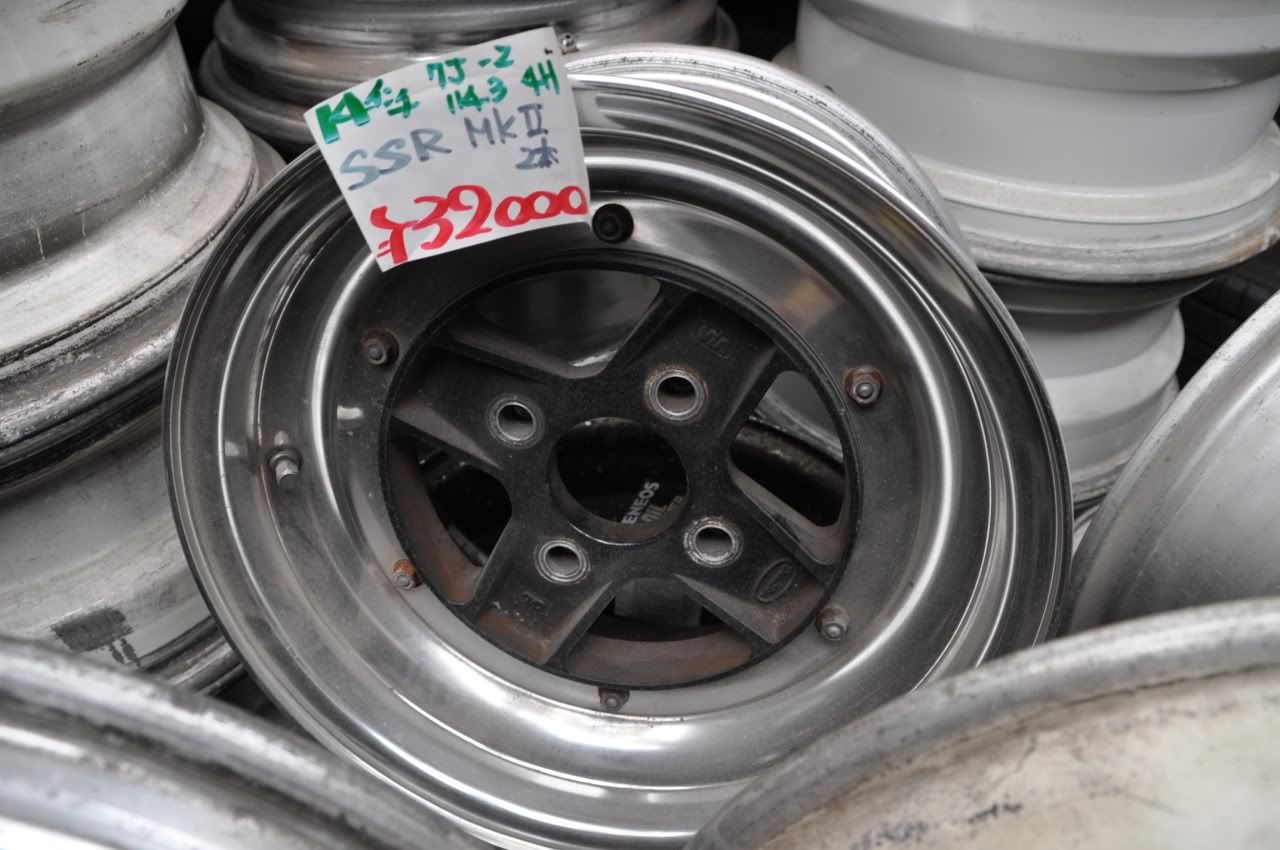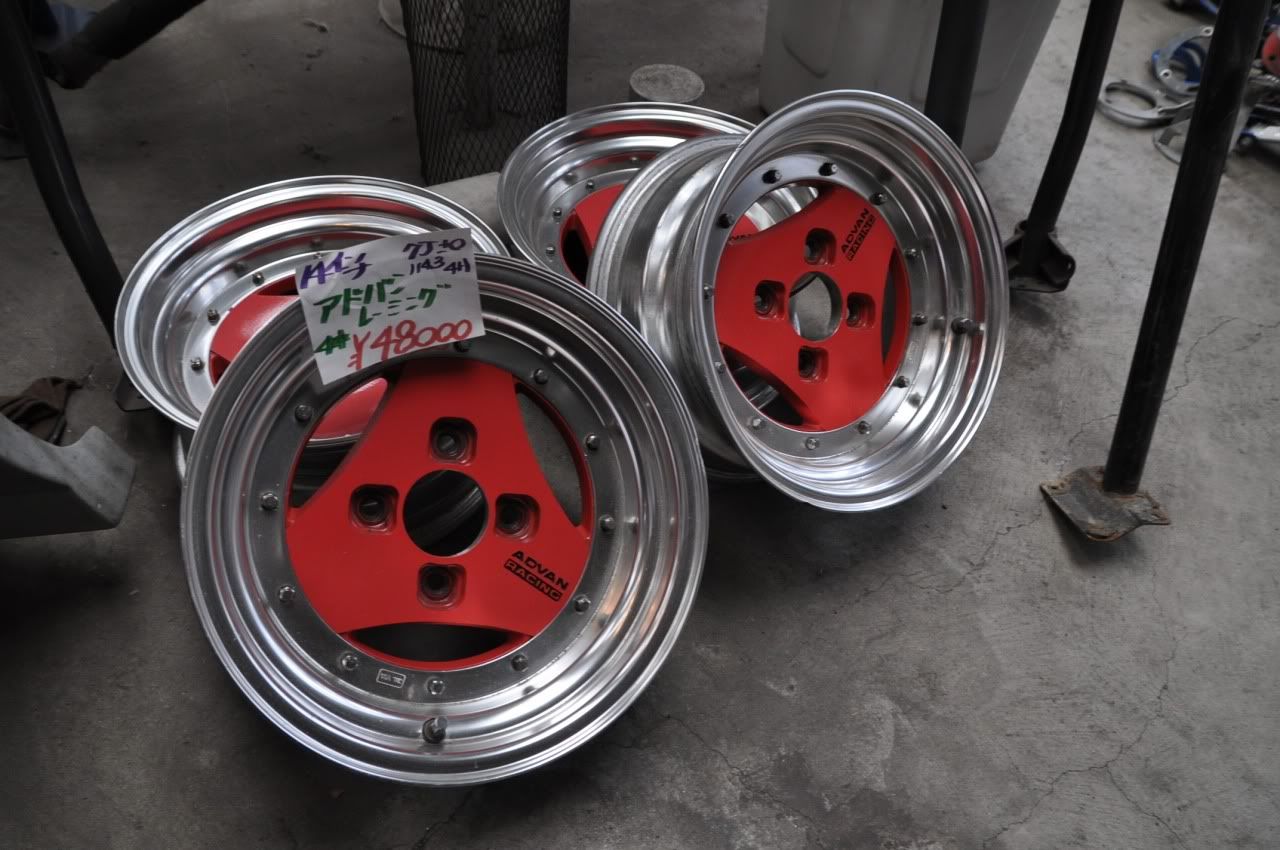 even some for you honda folk. (a SET of advans in 15x6.5 +38 for $250~? i would have bought these if i still had my civic, or perhaps those Enkei Tarmacs?)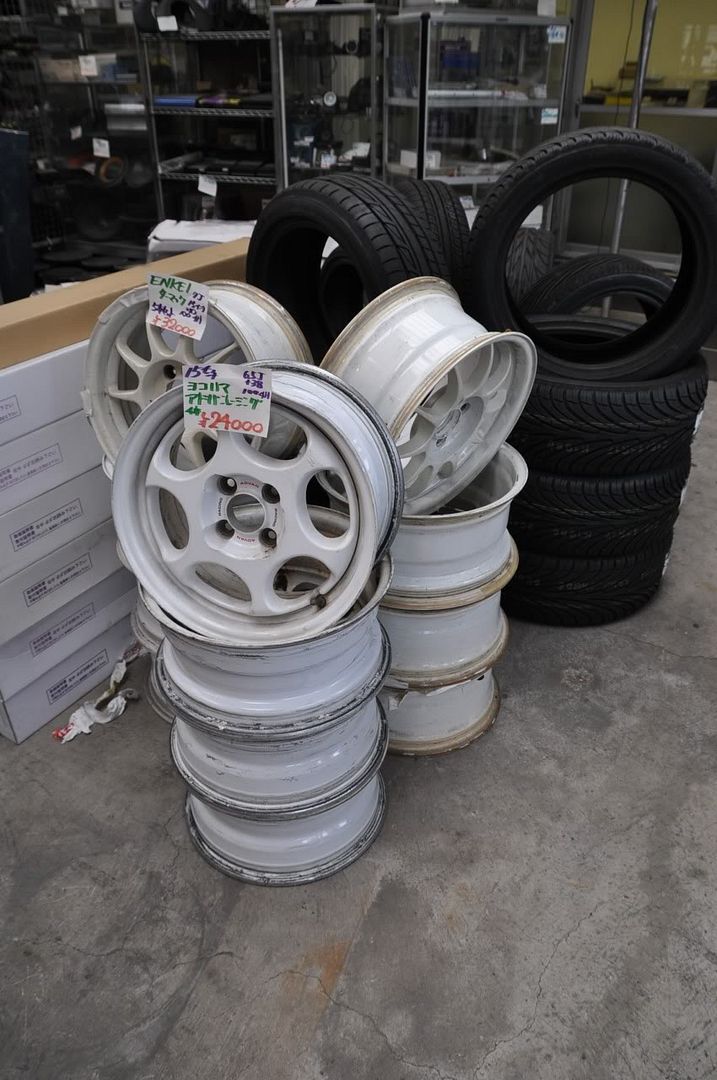 and the rest of the parts.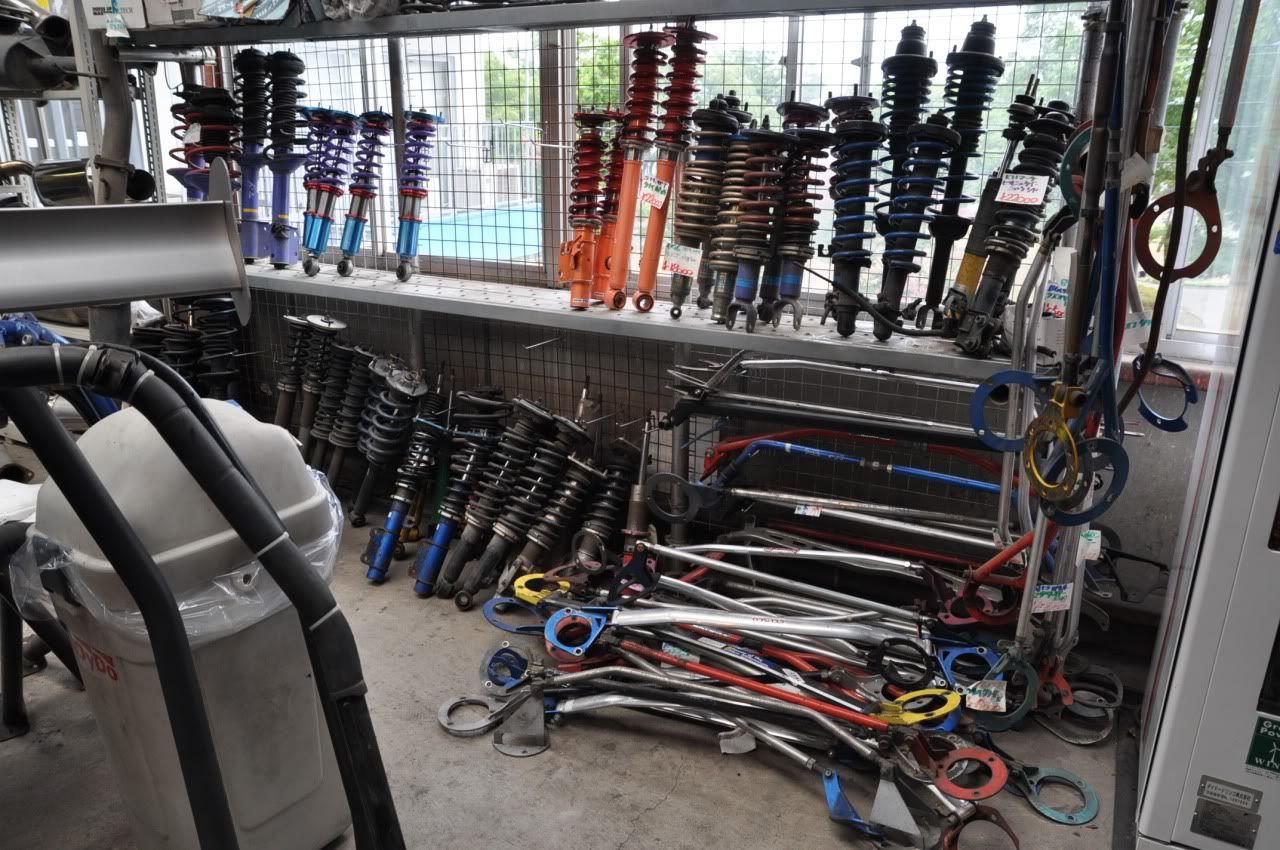 I'm definitely gonna have to go back with some moneys haha.