We made our way to Summer Drift Matsuri at Ebisu last Sunday, getting there at around 6am.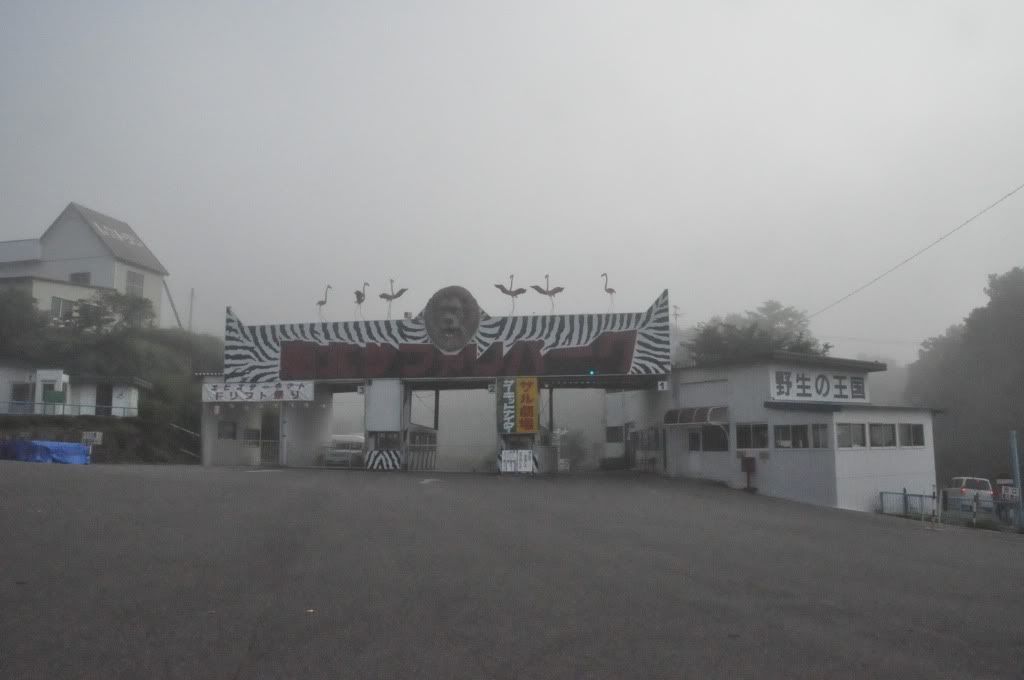 the first track we went to was Minami, where we saw Rob being all crazy.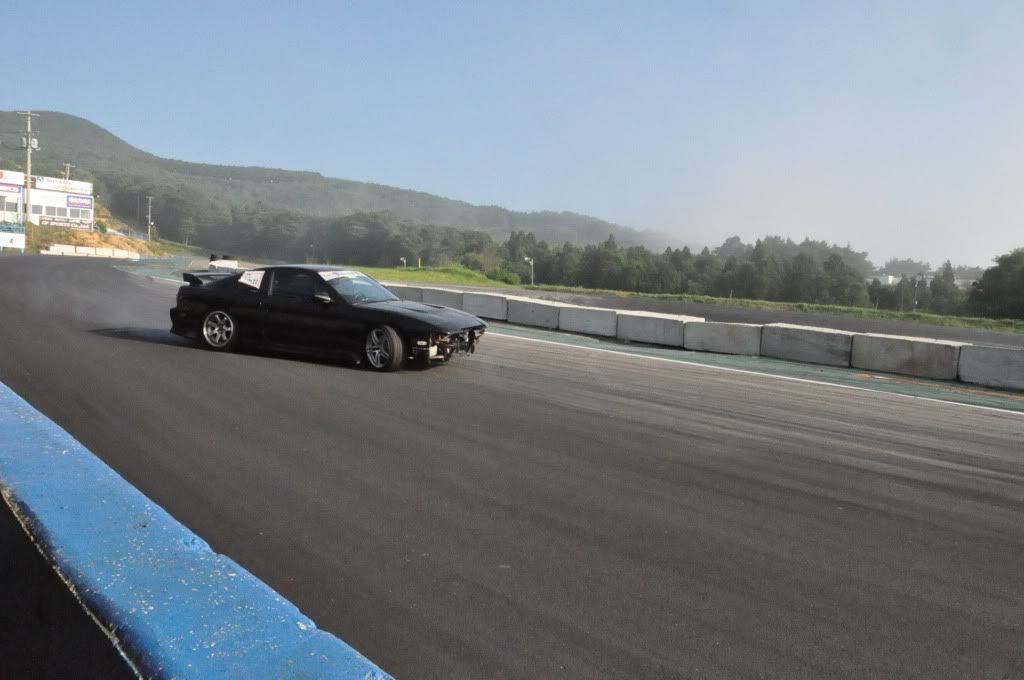 Then Saito Daigo and this other dude started going at it, doing ridiculous tandem runs.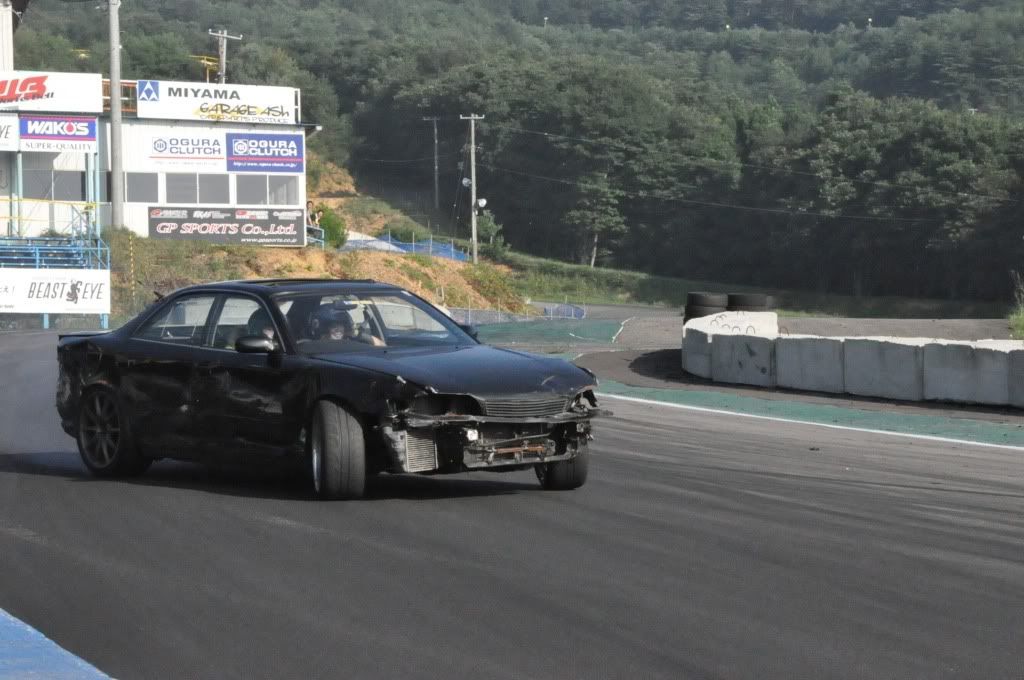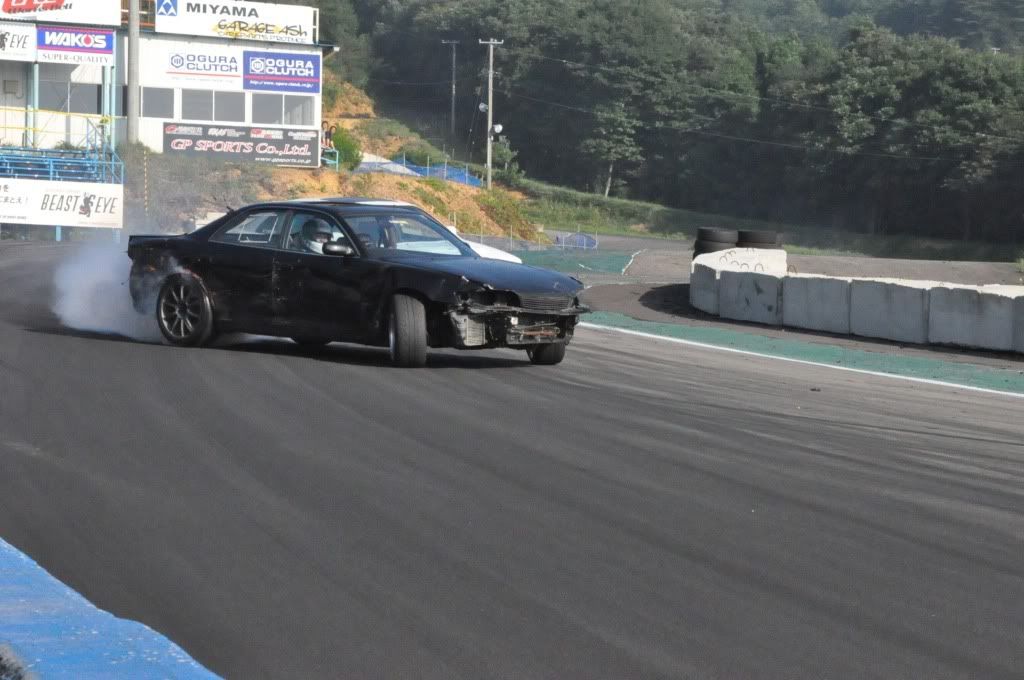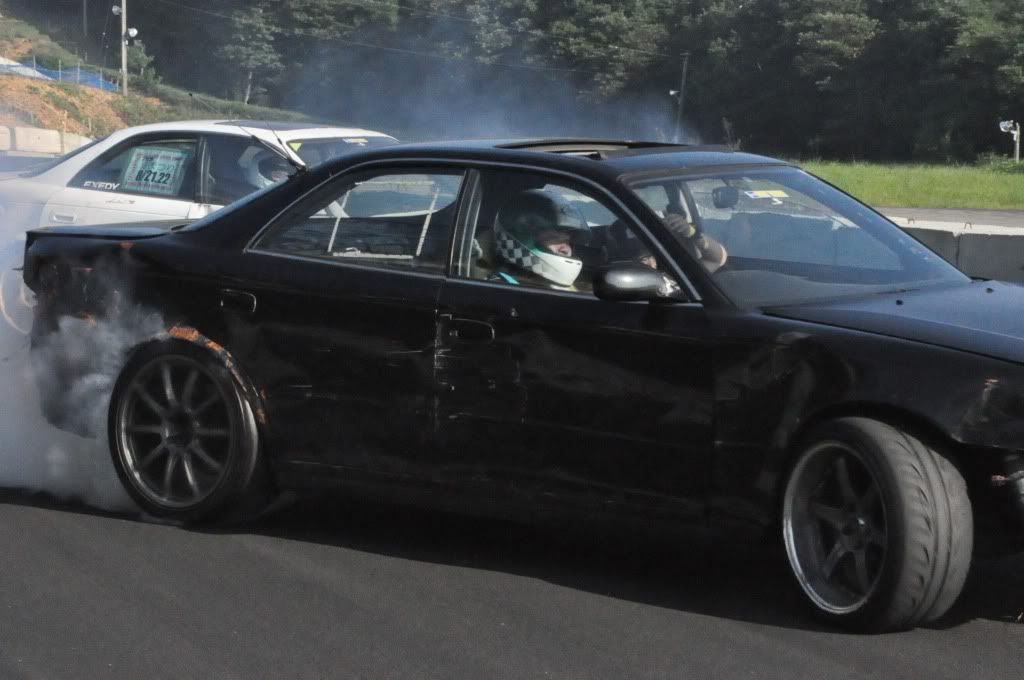 Until the other dude lost a wheel coming off the jump and wrecked pretty hard!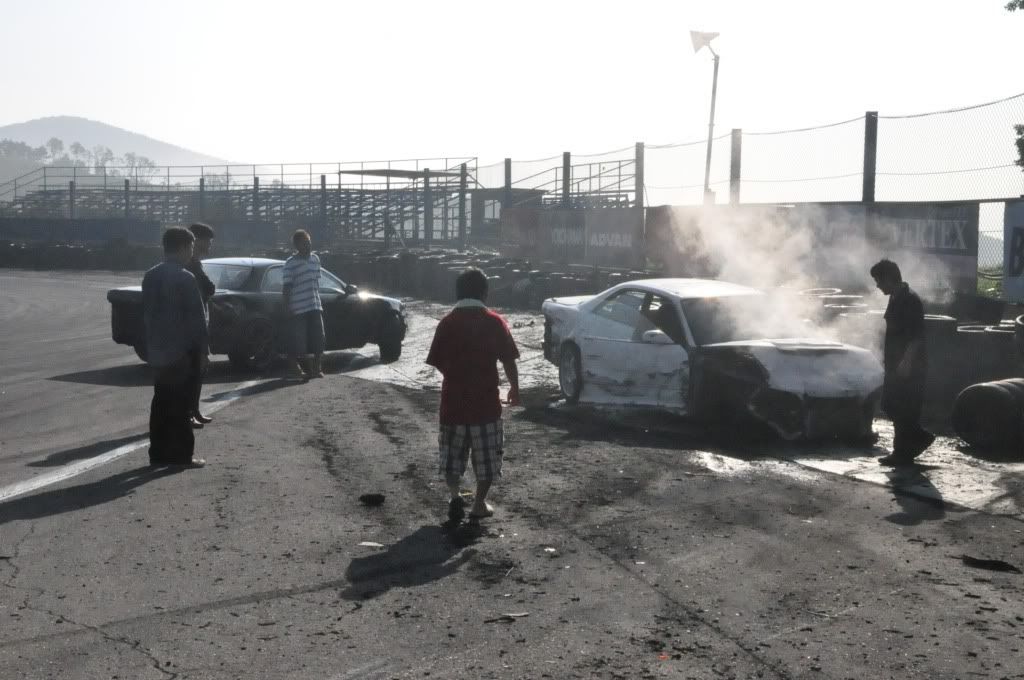 At which point we decided to check out some of the other tracks, we went to the Nishi course first, which required going through this tiny tunnel, our van barely fit!
I went to sleep for a couple hours there and woke up to this odyssey next to me on Blitz 03s haha.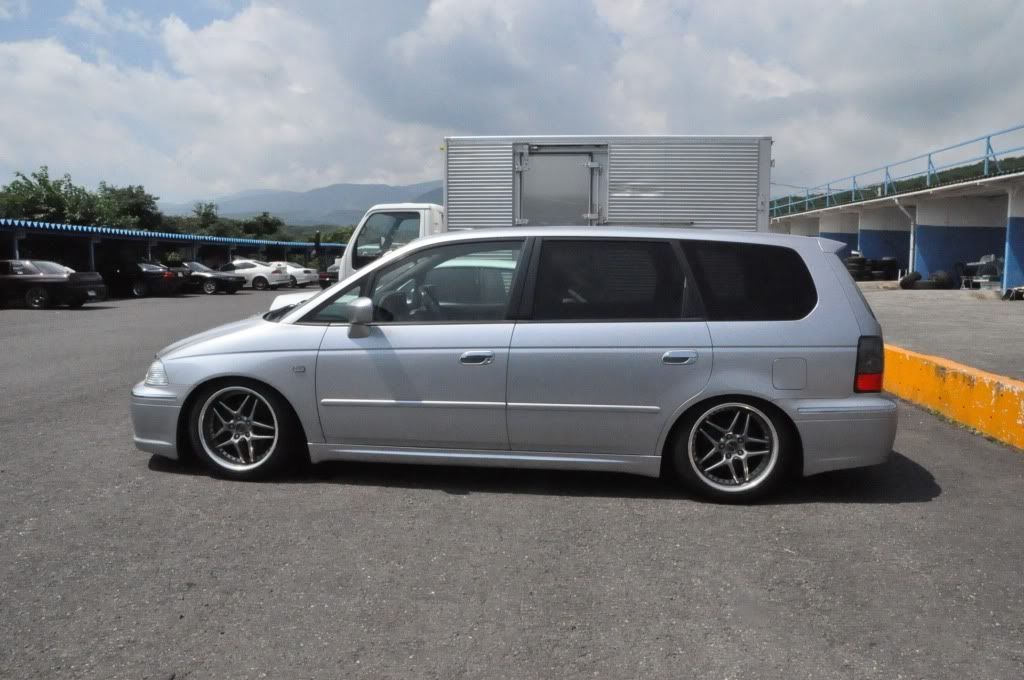 We then proceeded to go to drift course. Some of LA and Brian's friends were experiencing some technical difficulties in this MX83 (yes, its technically a cressida sold in japan as a mark II).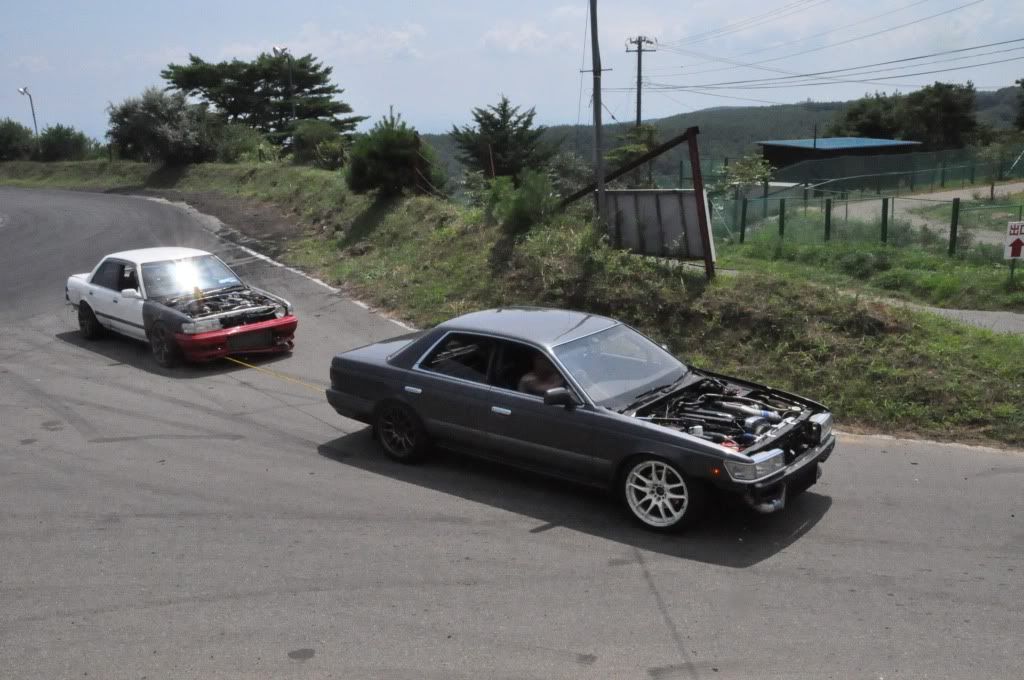 I ran into this group of very pretty cars there as well.
We then went to the higashi course and ran into Alexi and Rob!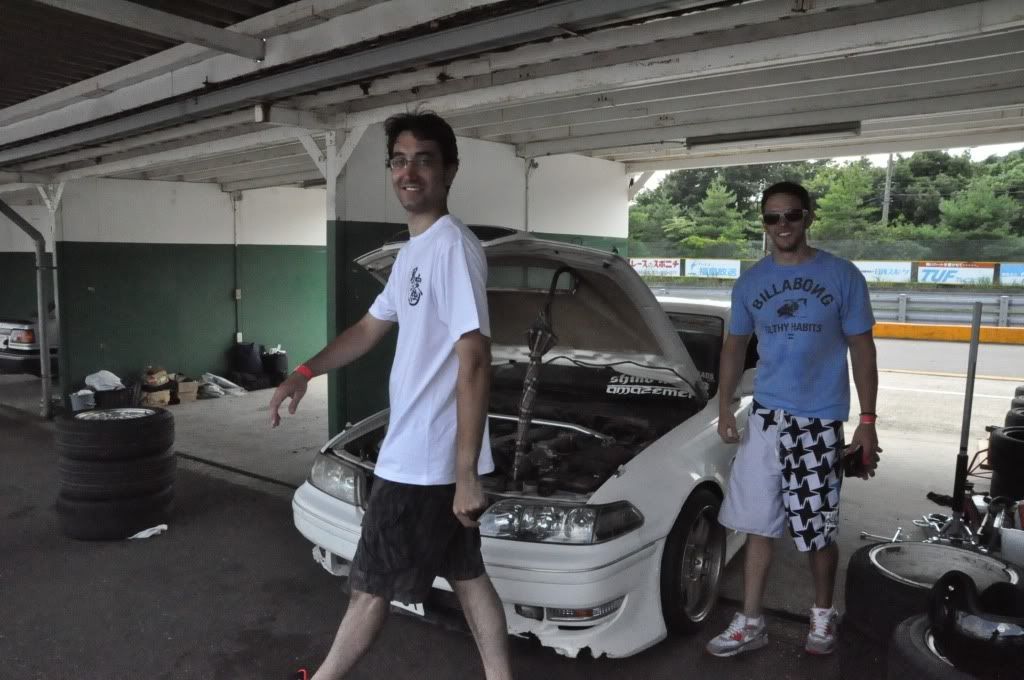 Dude, Alexi you are really tall! and i look really tired.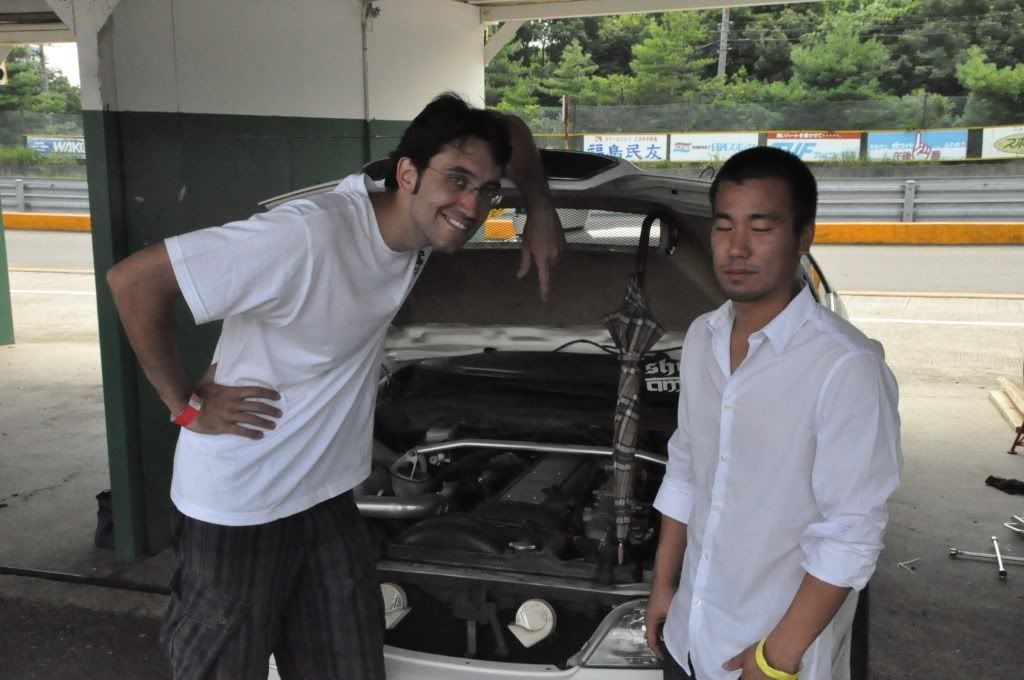 Dude, Rob you are really buff!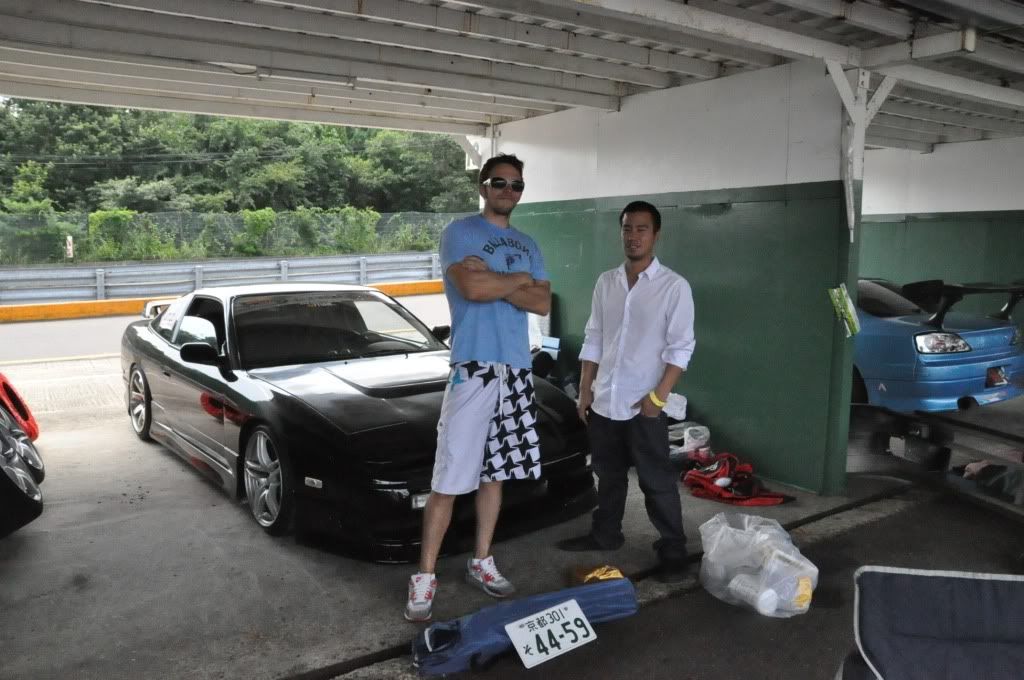 Rob and Alexi then gave Brain and I rides, which was really cool, Rob's car feels way too solid! and watching Alexi drift from right behind him was awesome.
Brian getting out of Rob's car.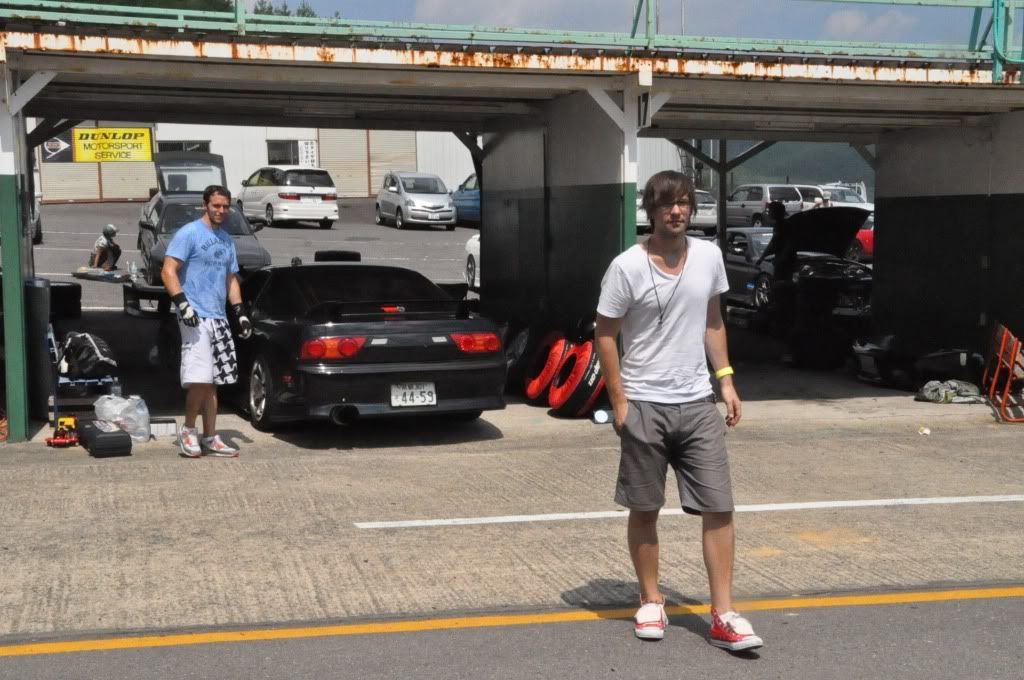 Alexi entering the first corner after getting up to ridiculous speeds on the straight.
\
Rob swinging it on the straight.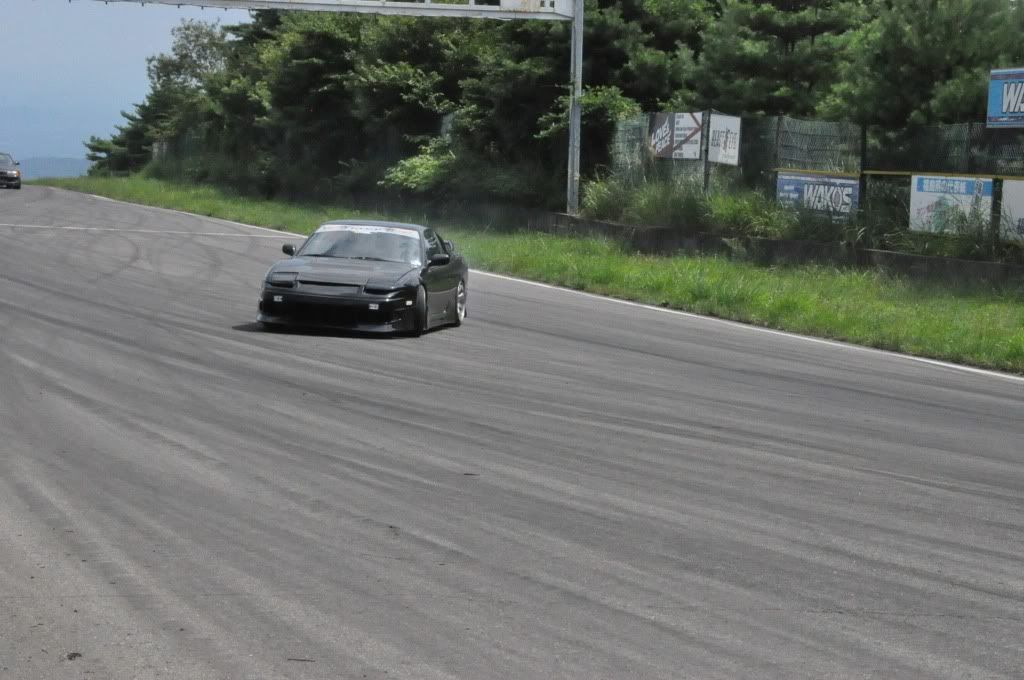 spotted this trio of 86s at the pits.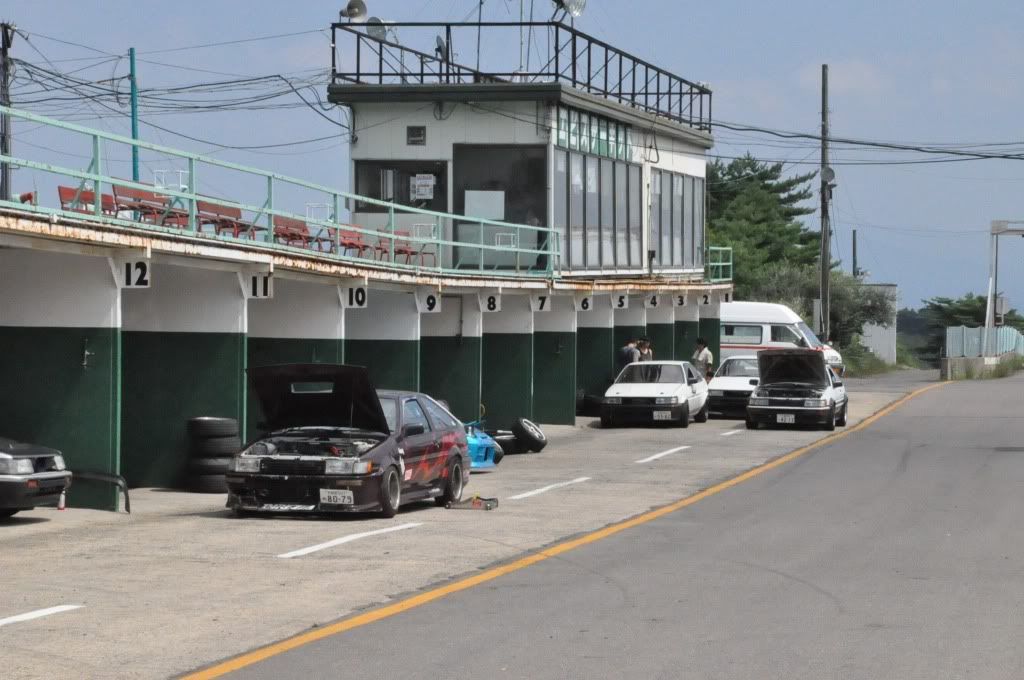 We then made our way to the Kita course, one last shot of Rob's car.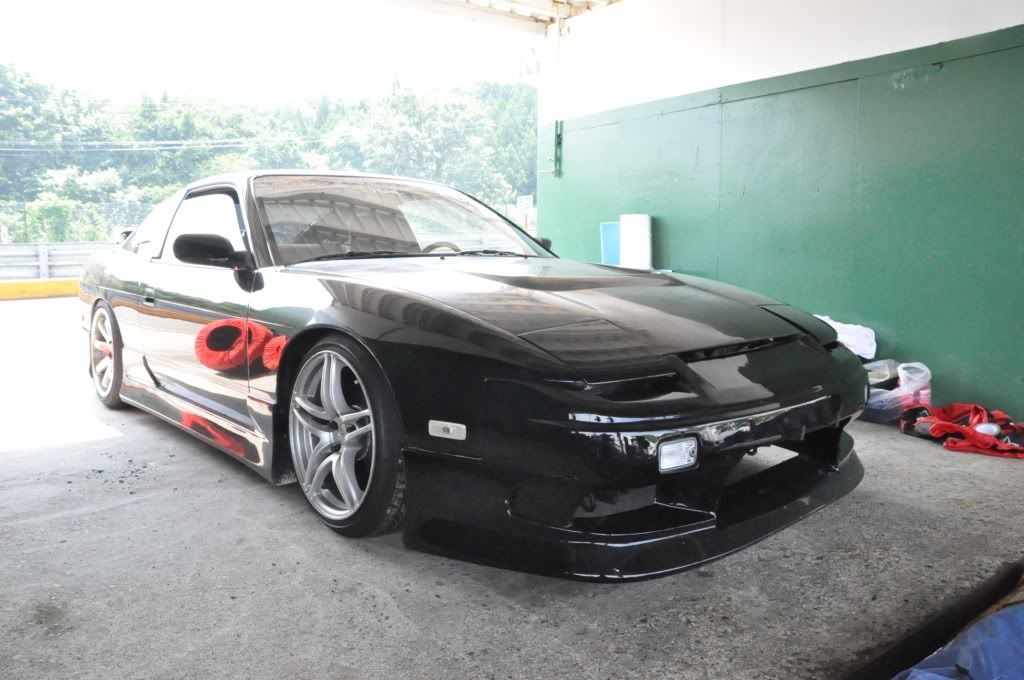 On our way there so found this place where we had a beautiful view of Higashi, It would be amazing even without a racetrack there!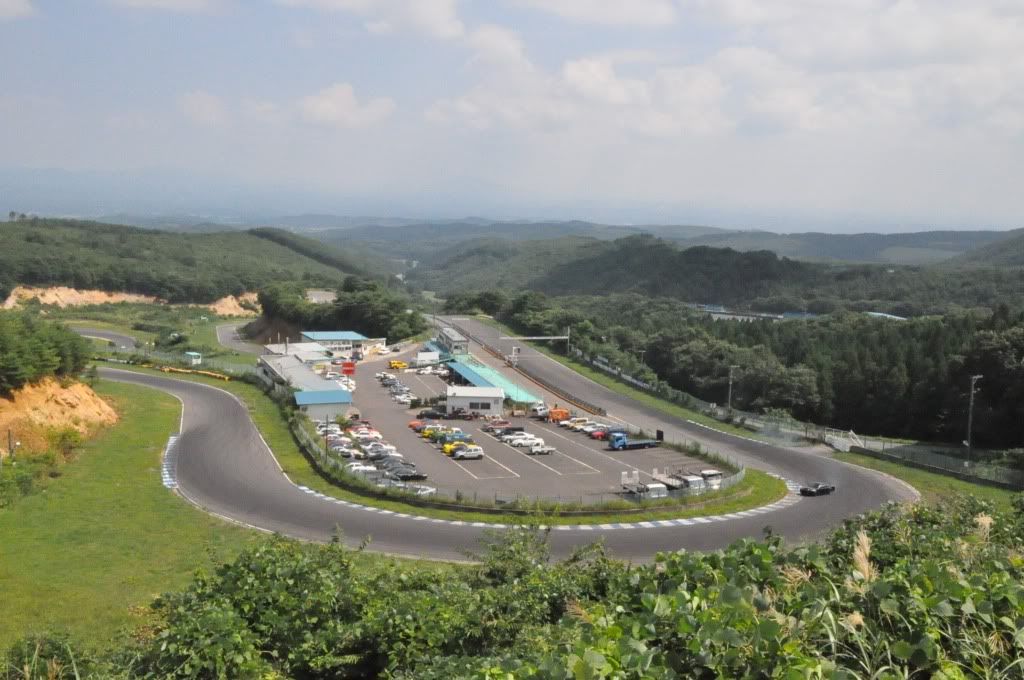 At the Kita course, this was the first car that caught my eye.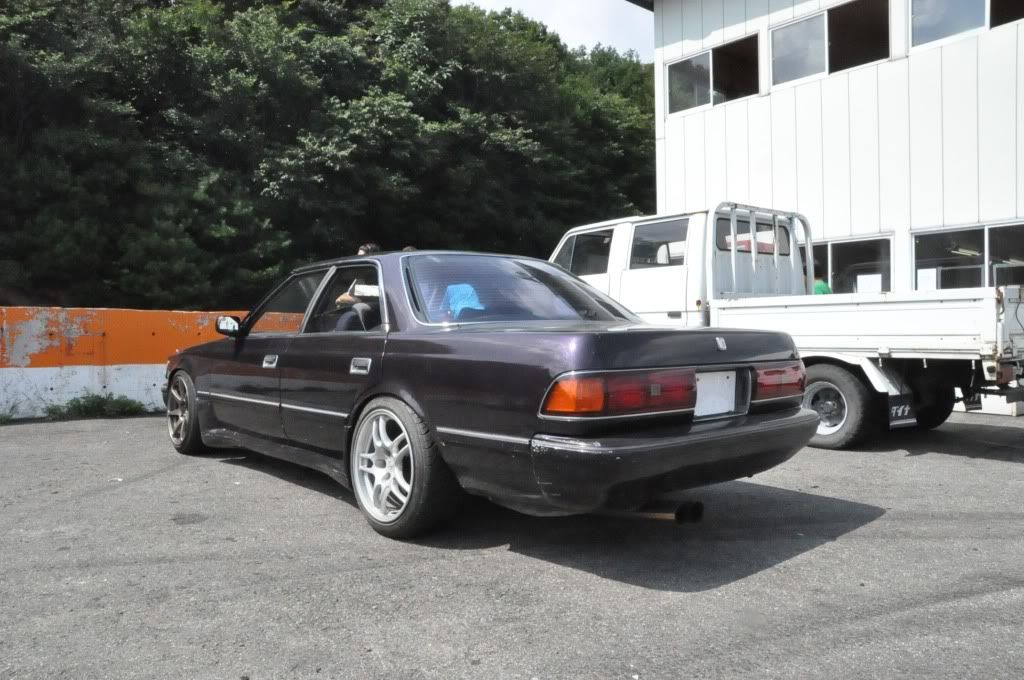 We then went over to the pit wall where this white R32 was getting stupid close to the wall, so Brian grabbed some empty bottles to put into the wall,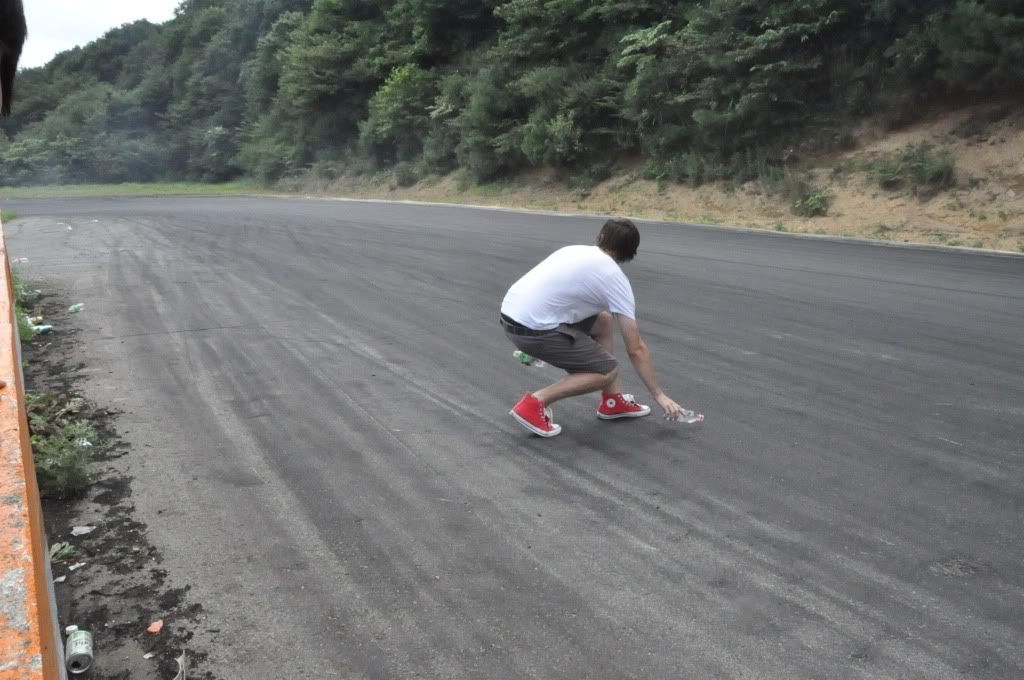 So this could happen~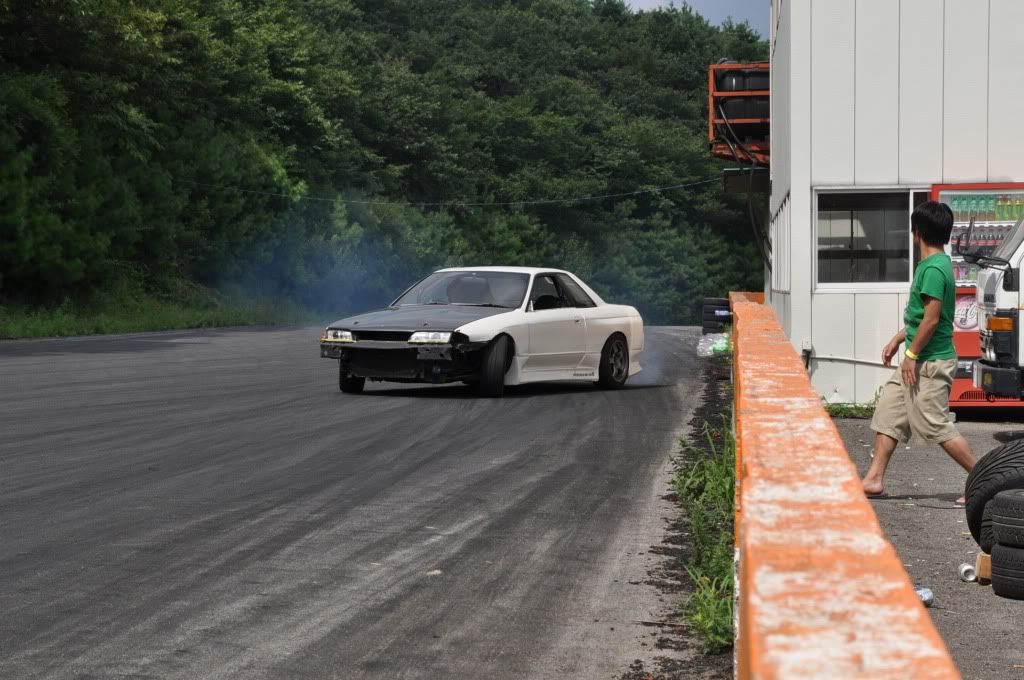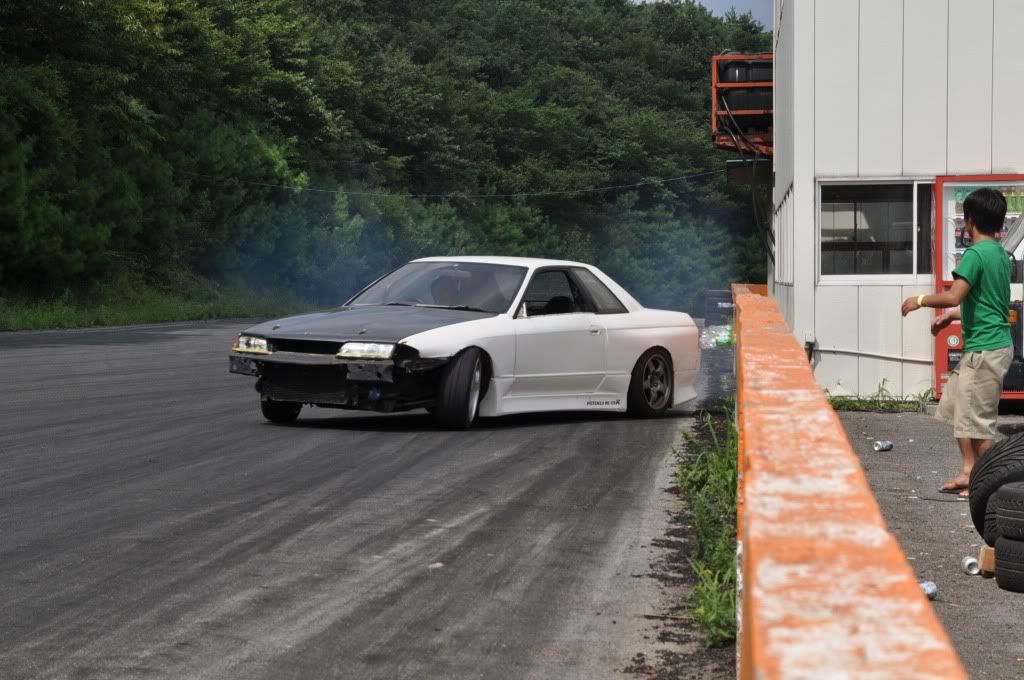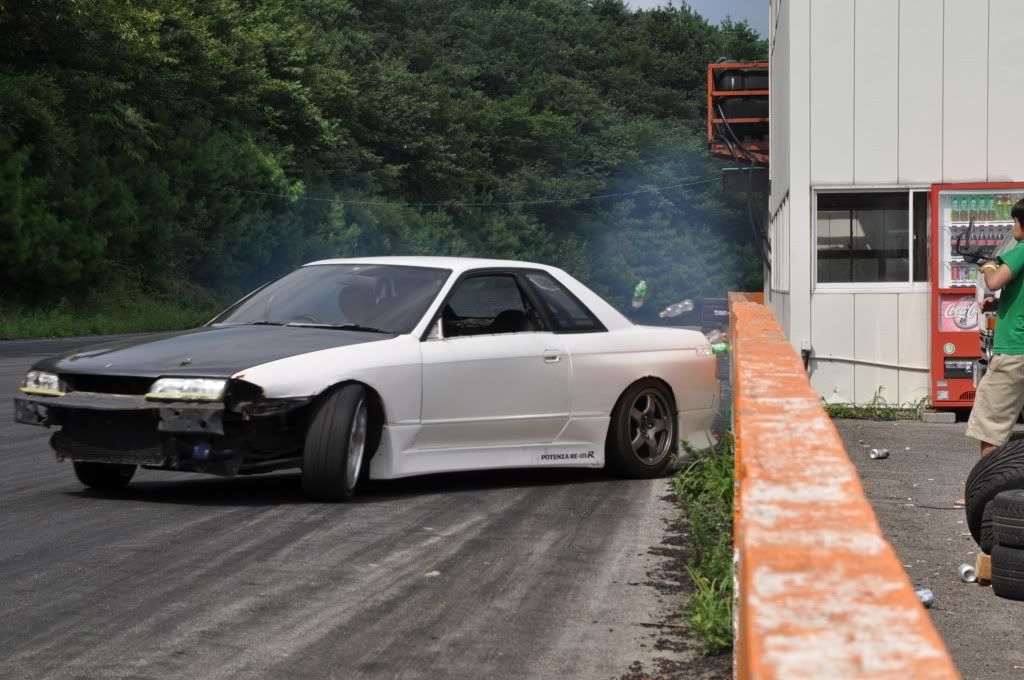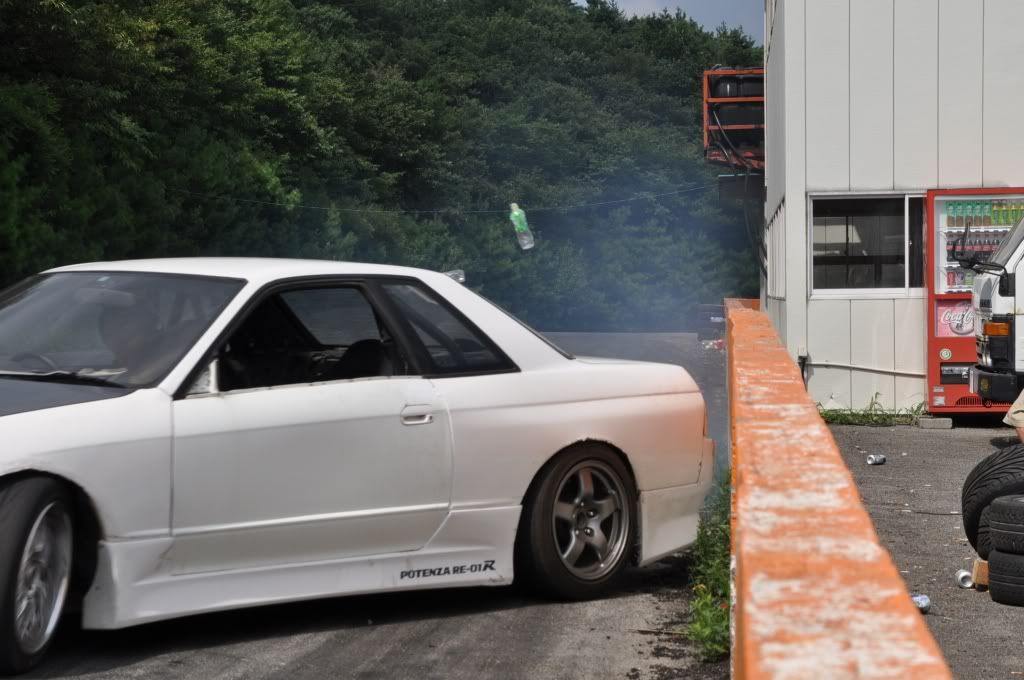 This dude was NUTS!
we caught up to him afterwards and i got a photo of him and his car!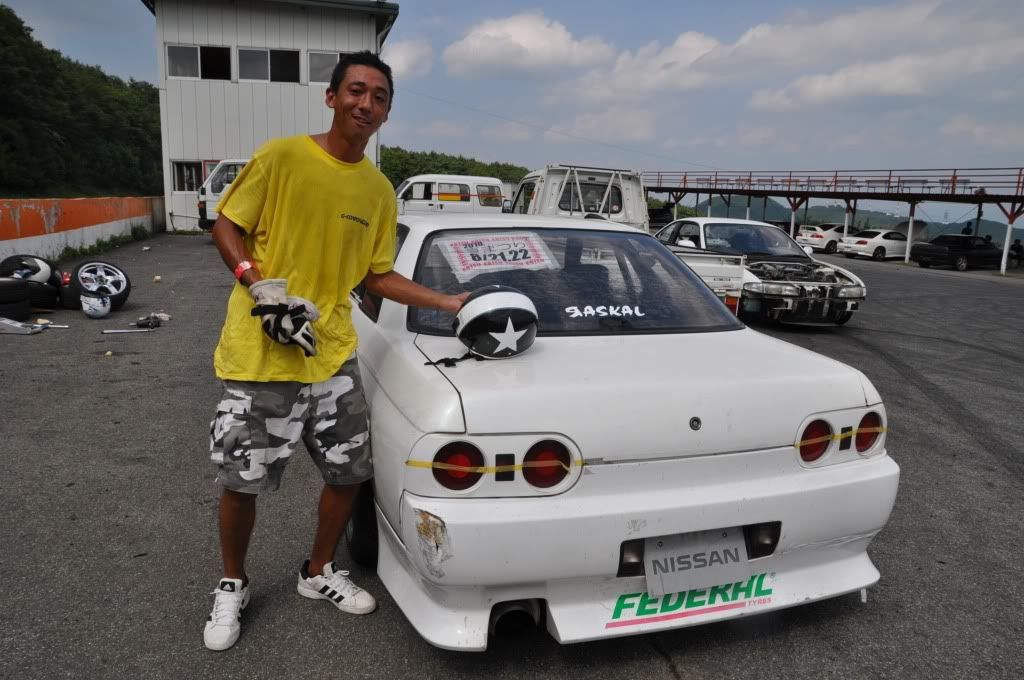 digging that audio setup.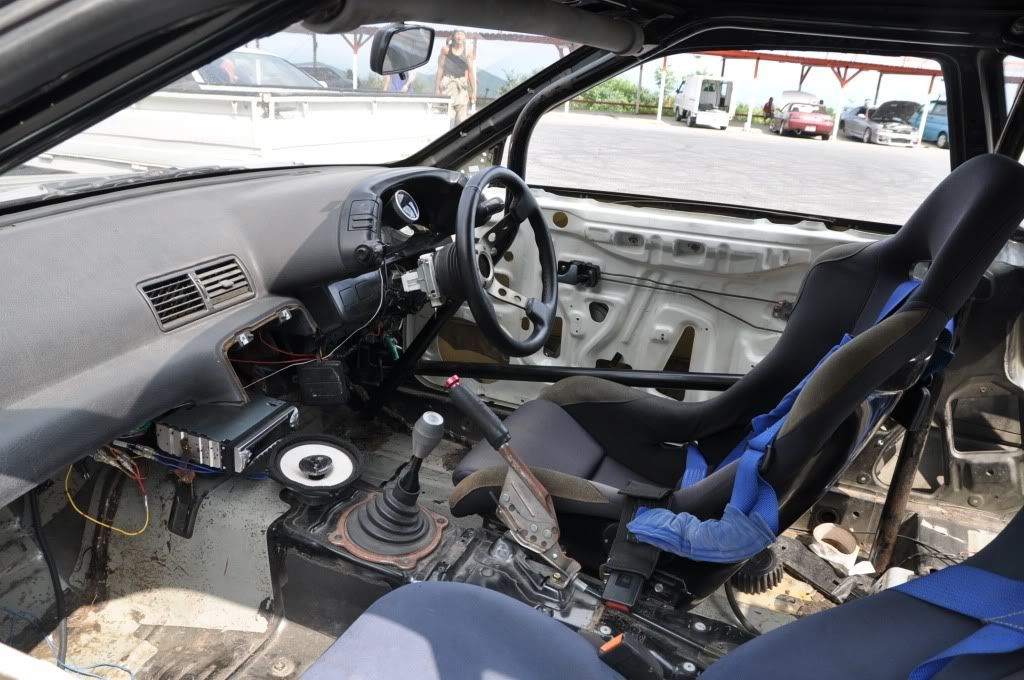 He had an SR in there!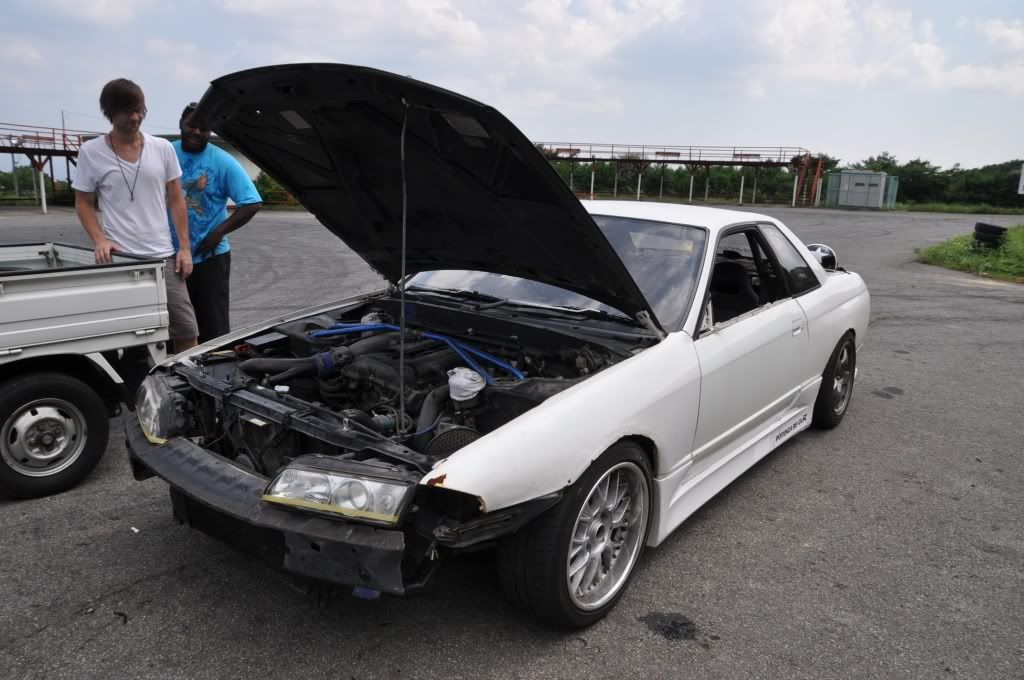 We had to get on our way home so i took one last photo.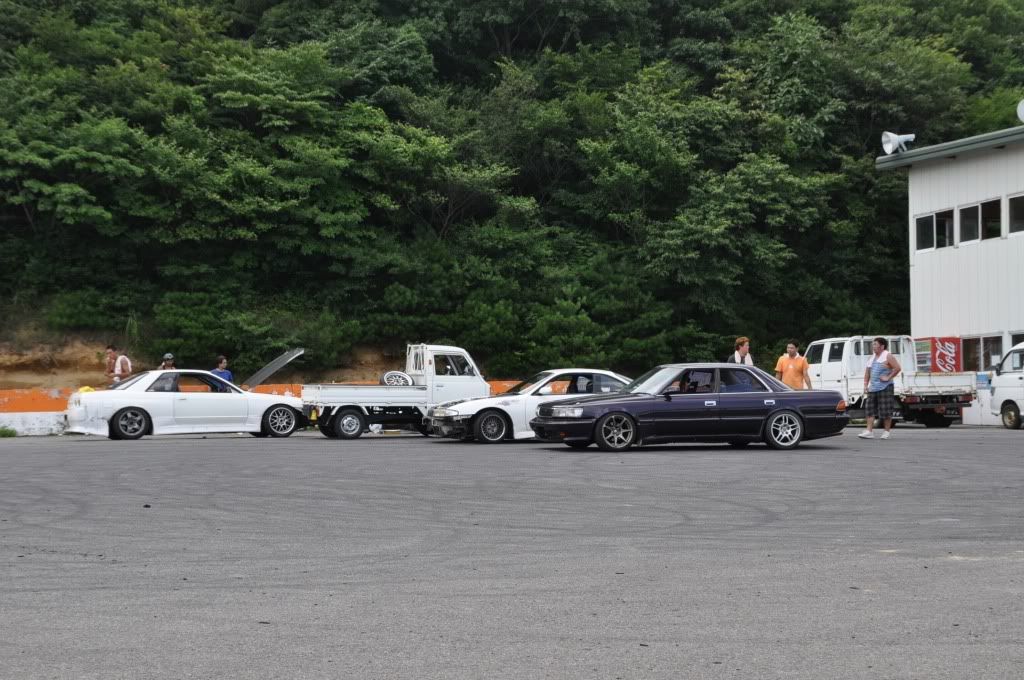 I slept through most of our six our drive back to Yokohama, but i came across this car when we stopped at a parking area, recognize it?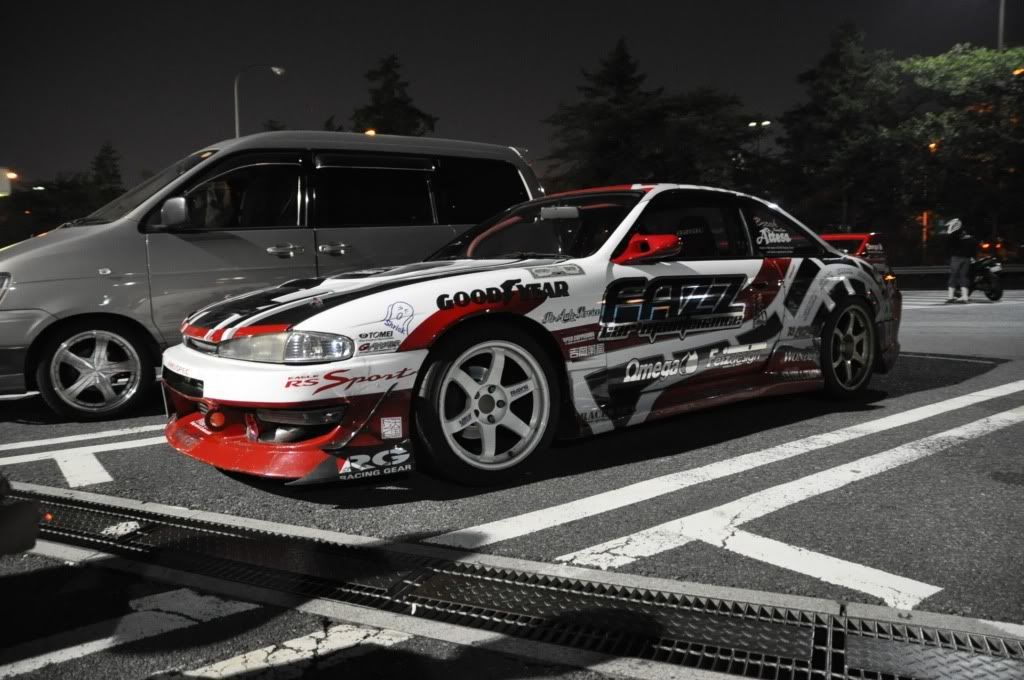 Drift Matsuri was an awesome experience and i hope to attend one again soon!